Skip Navigation
While some pelvic pain can be the result of acute events, such as ovarian torsion, ectopic pregnancies or appendicitis, persistent or chronic pelvic pain often leads people to pursue treatment. Other reasons to pursue treatment for pelvic pain include painful intercourse or vulvar disease. Often, these disease processes overlap.
At The University of Kansas Health System, we provide the most comprehensive multidisciplinary approach to pelvic pain, sexual health and vulvar pain.
What is pelvic pain?
Chronic pelvic pain is a common problem among all age groups. It is defined as pelvic pain not related to the menstrual cycle that has been present for at least 3-6 months. It can have a tremendous impact on a person's quality of life, including relationships, employment and sexual health.
It has been estimated that chronic pelvic pain can affect 1 out of 7 women. Pelvic pain is most common in reproductive-age women but can occur in menopause. The cause of chronic pelvic pain is not completely understood. However, it is often multifactorial, which means there are many factors that contribute to the disease.
Types of pelvic pain
There are many different conditions that can be responsible for causing chronic pelvic pain:
Bone and joint conditions
Chronic pelvic inflammatory disease
Emotional distress or other psychological factors
Endometriosis
Irritable bowel syndrome
Pelvic pain symptoms and risks
Chronic pelvic pain can be:
Intermittent (comes and goes) or constant
Mild or severe
Sharp or dull
Pelvic pain can also feel more like pressure or heaviness within the pelvis. Sometimes, you may notice pain during intercourse, or pain that occurs while urinating or during a bowel movement.
Chronic pelvic pain can have many possible causes, including developing as a result of a different medical condition.
Pelvic pain diagnosis and screening
Pain in the pelvis is difficult to diagnose accurately for many reasons. First, there are many possible causes of pelvic pain, including endometriosis, infection, uterine fibroids and ovarian causes, such as cysts.
Second, there are other nongenital organs in the pelvis that may cause pain and be mistaken for a "female cause" such as bowel or bladder dysfunction. Bladder pain from diseases such as infections, stones and interstitial cystitis are much more common than recognized in the past.
Third, the human brain recognizes pain coming from the pelvic organs such that the site of the pain may be different than the site the body recognizes as painful. While this sounds strange, it is the way the body works.
In order to provide an accurate diagnosis of your pelvic pain, we'll ask you to complete an extensive questionnaire that includes accessing your previous medical records, if applicable. Your initial visit will begin with an interview, during which we'll discuss the history of your symptoms and your goal for care.
Once you're comfortable, we'll progress to a physical exam. Throughout the exam, we'll explain what we are doing and ask for feedback. If at any point you wish to stop, your provider will stop the exam.
For some people, we may be able to provide a working diagnosis at the end of the first visit. For others, we may need to wait for testing results before we can provide a possible diagnosis. Please be prepared that there may not be one singular term for the disease process causing your chronic pelvic pain symptoms. In fact, many times there will be multiple body systems that will need to be evaluated or treated. We will work with you and your goals to lay out an extensive plan of care and do our best to answer your questions.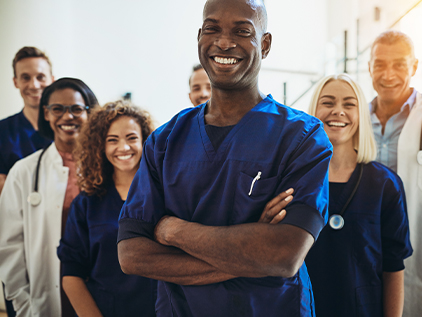 Find a doctor
Doctors at The University of Kansas Health System are care providers and researchers at the forefront of new medical discoveries. From primary care to complex conditions, we offer hundreds of specialists.
Find a doctor
Pelvic pain treatment
Frequently, chronic pain is based on multiple factors and will require several strategies for improvement. Our specialists can help with proper testing, medications and, when appropriate, surgical therapy.
Possible treatment options for pelvic pain include:
Bladder installations
Complementary alternative medicine
Counseling – specialized counselors on pain psychiatry and sexual health
Hormonal management – including birth control pills and progesterone IUDs
Mesh removal
Nerve blocks – trigger point injections or nerve blocks
Nerve stimulator implantation
Pharmacotherapy – including the use of anti-inflammatory medications and medications that alter the nerve perception of pain
Physical therapy – specialists in pelvic floor physical therapy
Surgical evaluation and management
The University of Kansas Health System does not provide long-term narcotic prescriptions or provide medical disability for nonsurgical patients. Evidence does not support the use of narcotic medications for chronic pain. Studies are lacking proving that narcotics are helpful in controlling chronic pain. In fact, the negative consequences of narcotic use outweigh any potential benefit.
Why choose us for pelvic pain?
At The University of Kansas Health System, we are committed to providing complete and innovative care for chronic pelvic pain. We understand that pelvic pain and/or painful intercourse can be a pervasive and frustrating experience that can impact almost every aspect of your life and affect relationships. Our team is committed to working with you toward a solution.
We bring the most up-to-date, evidence-based approach to your care, explaining our recommendations as we work together with you to establish a treatment plan. Effective management strategies of chronic pelvic pain require a thorough understanding of the multiple body systems that may be affected, including gynecologic, gastrointestinal, bladder, musculoskeletal, neurologic or psychiatric. Additionally, an integrated management plan with appropriate experts is the key to superior outcomes. We have worked to develop relationships with leading experts in their fields to assist in your care.
Our goal of providing a multidisciplinary, evidence-based approach to chronic pelvic pain can result in complete resolution of symptoms for some people. For others, our goal will be to improve your quality of life.