Skip Navigation
The University of Kansas Health System offers treatment and prevention plans for those with visceral artery disease, which refers to the narrowing of a visceral artery that supplies blood to the intestines, liver and spleen.
What is visceral artery disease?
The visceral artery, like others, can be damaged by atherosclerosis. Visceral artery disease can reduce or cut off the blood supply to these areas. Most commonly, it causes mesenteric ischemia, which is poor circulation in the vessels supplying blood flow to your mesenteric organs: the stomach, liver, colon and intestine. This can cause pain and weight loss, and blockages could form and compromise the function of these organs.
Visceral artery disease can be acute or chronic.
Visceral artery disease symptoms and risks
You are at greater risk for visceral artery disease if you have atherosclerosis – when the blood vessels become narrowed or clogged by fatty or cholesterol deposits called plaque. Other risk factors include:
Age and gender: Men are at higher risk before age 75, and women are at higher risk after 75
Diabetes
Family history of this problem
High blood pressure (hypertension)
High cholesterol
Obesity
Sedentary lifestyle
Tobacco use: Smoking dramatically increases your risk
Race or ethnicity: African American and Hispanic people are at greater risk
Visceral artery disease often progresses slowly. Ongoing symptoms can include:
Intestinal bleeding
Nausea or vomiting
Stomach pain after eating
Weight loss
Visceral artery disease diagnosis and screening
The University of Kansas Health System offers the most current imaging tests to ensure accurate diagnosis and treatment, including a Doppler ultrasound or CT angiogram. Your vascular specialist will determine the best diagnostic test depending on your symptoms and their onset.
Visceral artery disease treatment
Physicians at The University of Kansas Health System use the most advanced and latest techniques to guide treatment of vascular disease, including:
Balloon angioplasty
Endovascular stenting
Mesenteric artery bypass surgery
Thrombolytic therapy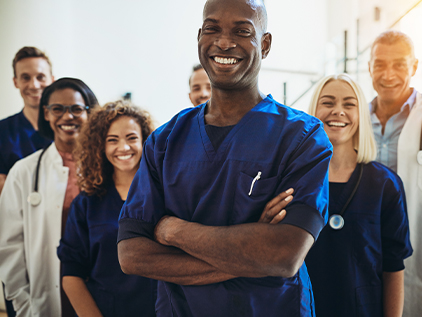 Find a doctor
Doctors at The University of Kansas Health System are care providers and researchers at the forefront of new medical discoveries. From primary care to complex conditions, we offer hundreds of specialists.
Find a doctor