Skip Navigation
The University of Kansas Health System offers specialized and routine lactation services within many specialty care areas. These include women's health, high-risk care, labor and delivery, NICU, pediatrics, surgical care and more. As the most advanced, accessible lactation program in the region, providers and patients trust breastfeeding support at the No. 1 hospital in Kansas City as ranked by U.S. News & World Report.
Benefits of breastfeeding
Breast milk is uniquely suited for your baby. By breastfeeding, you're promoting optimal health for both you and your baby.
Babies instinctively know how to breastfeed.
Breast milk is easy to digest and contains more than 200 components that are essential to babies.
Breast milk contains valuable components that protect infants from a wide variety of illnesses.
Many of the essential ingredients found in breast milk cannot be replicated.
Infants who are exclusively breastfed for 4 months have fewer ear infections versus formula-fed infants who have twice the risk.
Breastfeeding reduces the incidence and lessens the severity of a many infections, including pneumonia and meningitis in infants.
Breastfeeding protects infants against a variety of illnesses (e.g. diarrhea and infant botulism).
Breastfed babies have less chance of having allergies, asthma and eczema.
Evidence suggests that exclusive breastfeeding for at least 2 months protects susceptible children from type I insulin-dependent diabetes mellitus (DDM).
Breastfeeding may reduce the risk for inflammatory bowel disease, multiple sclerosis, rheumatoid arthritis and childhood cancers.
Mothers recover from childbirth more quickly.
Breastfeeding helps the uterus shrink to its pre-pregnancy state and reduces the amount of blood lost after delivery.
Mothers who breastfeed for at least 3 months may lose more weight versus mothers who do not breastfeed.
Mothers who breastfeed usually resume their menstrual cycles 20-30 weeks later than mothers who do not breastfeed.
Breastfeeding provides warmth and physical closeness, helping create a special bond between mother and baby.
Is breastfeeding right for you? Contact one of our lactation consultants. Call 913-588-1227.
Lactation support
The University of Kansas Health System offers international board certified lactation consultants (IBCLC®) for inpatient consultation 7 days a week. In addition, pediatric families may schedule outpatient lactation support.
Our lactation consultants can assist with:
Breast pump options
Pump shield fittings
Insurance submissions
Prenatal lactation classes
Breastfeeding care plans
Consultations for specialty needs, including medications
For babies who stay in the NICU or have other health problems, moms have access to loaner breast pumps.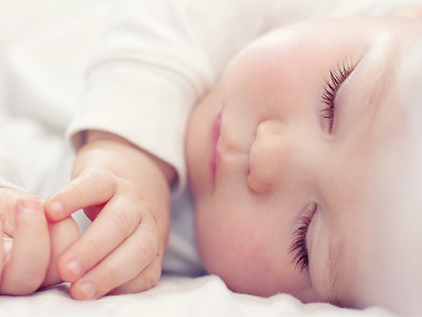 Baby-friendly status
The Baby-Friendly Initiative is a global program of the World Health Organization and the United Nations Children's Fund. Its goal is to encourage hospitals to provide an optimal level of care for infant feeding and mother/baby bonding.
Learn more
1. Pediatrics

7301 Mission Road
Suite 350
Prairie Village, KS 66208

Mon

8:00 a.m. - 4:30 p.m.

Tues

8:00 a.m. - 4:30 p.m.

Wed

8:00 a.m. - 4:30 p.m.

Thur

8:00 a.m. - 4:30 p.m.

Fri

8:00 a.m. - 4:30 p.m.

Sat

Closed -

Sun

Closed -

2. Medical Pavilion

2000 Olathe Blvd., Level 3B
Kansas City, KS 66160

Mon

8:00 a.m. - 4:30 p.m.

Tues

8:00 a.m. - 4:30 p.m.

Wed

8:00 a.m. - 4:30 p.m.

Thur

8:00 a.m. - 4:30 p.m.

Fri

8:00 a.m. - 4:30 p.m.

Sat

Closed -

Sun

Closed -