Skip Navigation
Child Health and Development
Child Health and Development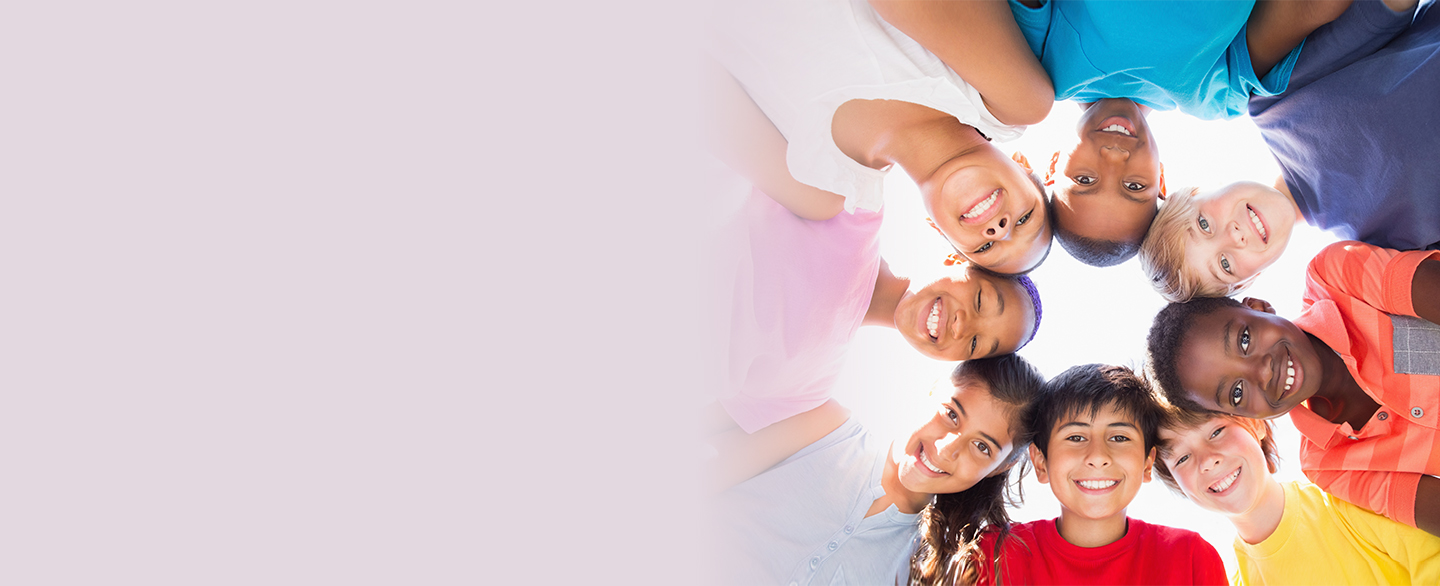 When a child has trouble learning, speaking or acting, parents want answers and help.
Our child health and development services offer care to children and families who need evaluation, diagnosis and follow-up for such conditions as:
Developmental delay or disability
Fragile X syndrome
Behavioral health problems
Other special healthcare needs
Our child health and development services are a resource for families. Our focus is on diagnosing and treating children as well as educating parents to promote the well-being of the entire family. We want to work with you to develop a thorough understanding of your child's strengths and needs. Our goal is to accurately diagnose the problem, understand the reasons for it and recommend the most effective treatments.
To help accomplish this most effectively, we offer a number of specialty services.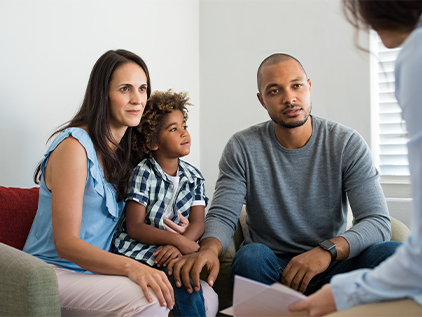 Parent child interaction therapy
Is your child displaying disruptive behavior? Parent child interaction therapy may help.
Learn more about PCIT
Interdisciplinary team evaluations
Your child will receive a comprehensive evaluation by our interdisciplinary team to ensure an appropriate diagnosis. You can expect that you and your child will be treated with respect, your questions will be answered as completely as possible, and you will be provided with recommendations based on evaluations designed to fit your child's and family's needs.
Developmental pediatrician
Our staff includes pediatricians who are board-certified in the diagnosis and treatment of developmental and behavioral problems of children and adolescents.
Behavior support
We offer behavior intervention services for children with autism spectrum disorder and other problems such as tantrums, aggression, self-injurious behaviors, sleeping problems, toileting issues, noncompliance and mealtime challenges. These services are individualized to meet the needs of each family through outpatient visits and/or through telehealth.
Nutrition and feeding services
Feeding behaviors can be caused by a range of complex and interrelated reasons. A multidisciplinary team will work with you to help understand your child's mealtime behaviors. This may include a registered dietitian, occupational therapist and behavior psychologists.
Social skills training
Children with a developmental disorder can struggle socially. This can put them at risk of being isolated and/or bullied. Our social skills training programs are unique in that they:
Are peer mediated, meaning trained, typically-developing peers are included to promote and reinforce appropriate skills.
Take place during naturally occurring social activities to provide opportunities to generalize the skills learned in our social skills group.
Specialty medical care clinics
Children and Youth with Special Health Care Needs (CYSHCN), is a state program that supports and provides healthcare services and case management for children who are at risk or have a developmental disability or chronic health condition.
Applied behavior analysis therapy
Our bridge clinic is a first step in treatment following diagnosis of an autism spectrum disorder in your child. The clinic will provide short-term (2-6 months) behavioral intervention services for your child until your family has the opportunity to connect with a service provider of your choice.