Skip Navigation
Optical Shop
For more than 100 years, we have been a leader in eye care and vision health. It's what we do. It's what we love. We don't race against the clock or measure our expertise by numbers. Quality, accurate care takes time, something we will never compromise.
With experts in all subspecialty areas, patients can be evaluated and treated for multiple issues in one compassionate setting.
Quality service
Our top-notch optometrists provide thorough routine vision exams, prescribe glasses and specialize in contact-lens fitting, even for some who have been told they could not wear contacts before.

Insurance and discounts
With more than 700 top designer frames at each site, the selection for both prescription and non-prescription glasses and sunglasses is exciting. We accept VSP, Superior Vision plans and Kansas Medicaid. For those who do not have those insurance plans, we offer a 15% discount. There is also a 30% discount from The University of Kansas Health System and the University of Kansas Medical Center employees who have already used their insurance allowance or do not use insurance. A spare pair of glasses is always a good idea, so all customers may purchase a second pair of prescription glasses or sunglasses at 30% off. A valid prescription (no older than one year) is required to order prescription glasses or contact lenses.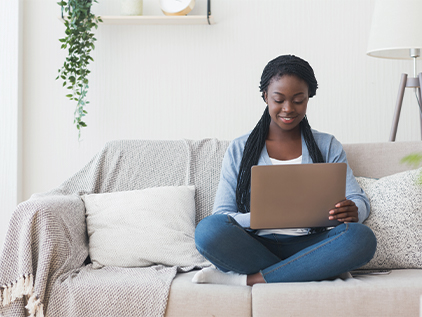 Convenient payments with CommerceCare™
Commerce Bank has partnered with The University of Kansas Health System to bring you CommerceCare™, a fast, flexible and patient-friendly extended financing solution. With CommerceCare™, you can get many of the elective care services you want now and pay over time. CommerceCare™ offers two convenient plans so you can choose the option that works best for you.
Apply now
Safer-to-wear lenses
The high-quality lenses in your eyeglasses are manufactured by Zeiss, an optical company who has been making optical lenses for 160 years. Zeiss leads the optical industry in manufacturing lenses, from your custom-made eyeglass lenses, to surgical microscopes, to cutting-edge telescopes. Partnering with another company that has been working in the optical industry for more than 100 years makes us feel confident that your eyeglasses are the best in quality design and function.

We offer many protective lens treatments to further enhance your new lenses, such as transitions for UVA and UVV wave protection and antiglare coating, which eliminates glare from smartphones, tablets and other gadgets.

Leading-edge technology
One of the few shops in the region to offer Zeiss i.Terminal®, our board-certified opticians use this technology in custom eyeglass fittings. Unlike any other, this machine takes seven calculations, instead of the standard two, to ensure your glasses are both comfortable and functional.
These calculations are unique to only you, so your lens is designed to align with your eyes within the frame you choose. For example, if you tend to wear your glasses lower on your nose, this technology tailors the lens to match your wearing habits. Additionally, this exclusive device takes pictures of you in the frame and emails them to you to share with others. This is also useful when dilated eyes prohibit a good view.
Rest assured, we understand that while technology and selection are important, they are nothing without compassion and expertise, which is why our focus has been, is and always will be, on you.
Related links