Skip Navigation
The University of Kansas Health System provides subspecialized care for people with neurological disorders that affect their vision. Our neuro-ophthalmologist works closely with our neurologists to treat people with any problems involving sight or eye movement that is related to the nervous system.
About neuro-ophthalmology
When vision problems appear to be related to the nervous system, a board-certified ophthalmologist who specializes in neuro-ophthalmology is called in. You should see a neuro-ophthalmologist if you have:
A sudden change in pupil size
Double vision due to misalignment
High intracranial pressure, or pressure in the head, which can cause optic nerve swelling and loss of vision
Involuntary shaking of the eyes
Loss of vision due to a problem with the brain or optic nerves
Migraine headaches
Problems moving your eyes
Tumors of the pituitary gland or other tumors that compress visual pathways
Unequal pupils
Neuro-ophthalmology services
A neuro-ophthalmologist examines and evaluates vision and eye movement. They review visual acuity, color vision and visual field testing. Some of the common conditions evaluated by a neuro-ophthalmologist include:
Abnormal eye movements
Double vision
Optic nerve problems (such as optic neuritis and ischemic optic neuropathy)
Unexplained visual loss or loss of visual field
Visual disturbances
Other neurological conditions that may affect vision include:
Our physicians perform leading-edge, basic, clinical and applied research in ophthalmology and vision science.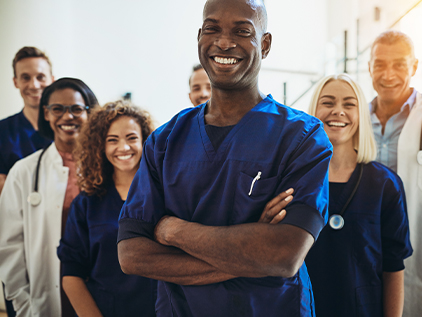 Find a doctor
Doctors at The University of Kansas Health System are care providers and researchers at the forefront of new medical discoveries. From primary care to complex conditions, we offer hundreds of specialists.
Find a doctor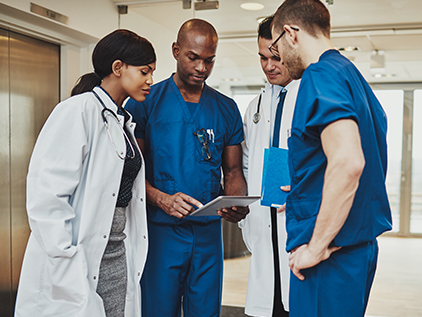 Leading research and clinical trials
As part of one of the nation's premier academic medical centers, our care providers are committed to research and scientific discovery through the University of Kansas Medical Center. We can often include our patients in potentially lifesaving clinical trials and treatment options not available anywhere else.
Our Research