Skip Navigation
The University of Kansas Health System offers comprehensive pediatric eye care for patients from birth to 21 years old. Our pediatric eye care specialists provide diagnosis, treatment and care collaboration for patients with all sorts of eye conditions.
About pediatric eye care
Pediatric eye care is more than just eye care for infants, children and young adults. Our pediatric eye specialists work with your child as they grow and develop, and along the way help recognize any changes that impact the health and development of your child's vision.
Our expertise includes surgical and clinical management of complex eye conditions for children from birth to 21 years old, including:
Amblyopia, commonly referred to as lazy eye
Chalazion, a swollen bump on the eyelid sometimes called a stye
Eye muscle disorders
Lacrimal system disorders, including nasolacrimal duct obstructions and other conditions
Pediatric strabismus, in which both eyes do not line up in the same direction
Retina and vitreous diseases, which affect the blood vessels in the eyes of children born prematurely
The health system is part of an academic medical center, which means you have access to the latest and most comprehensive diagnostic and treatment options and a continuous network of care, and access to specialists at convenient locations in the Kansas City metro area.
Our pediatric eye care facilities
Comprehensive pediatric eye care is offered at the Eye Center in Prairie Village, Kansas. Select visit types are offered at 2000 Olathe Blvd., Miller Building, Suite 1011, in Kansas City, Kansas, during hospital stays and part of interdisciplinary neonatal medical home visits.
A national leader in eye and vision health for more than 100 years, our Eye Center provides the full spectrum of eye care services, including routine vision exams, surgical procedures for complex eye conditions and an on-site optical shop.
Pediatric ophthalmology, optometry and eye care services
Starting with newborn screenings following delivery, our team of pediatric ophthalmologists, optometrists, orthoptists and technicians is here to support your accurate diagnosis and treatment plan, which may include outpatient or surgical treatment. Your pediatrician, family medicine doctor, optometrist or even your child's school may recommend you see a pediatric eye specialist due to a failed vision screening, retinal conditions, tumors, cataract surgery, vision care, corneal disorders, and scarring from infection or other reasons.
Here's how we were able to help one patient who was diagnosed with amblyopia.
Jeanene Kiesling:
Jenni Prochnow had no idea her little boy was having trouble with his vision, but a routine visit to the doctor was an eye opener for the whole family. Hank had a significant problem, it was something common and simple to fix but it had gone undetected. It could have caused bigger complications later in life, even blindness.
Hank Prochnow:
It's a watering can!
Jeanene Kiesling:
Four year old Hank Prochnow loves to have a good time.
Jenni Prochnow:
H – A – and then where's your N?
Hank Prochnow:
My N, right here.
Jeanene Kiesling:
From spelling with his magnetic letters –
Hank Prochnow:
This is Hank. This is a tiny spidey.
Jeanene Kiesling:
To playing with his action figures.
Hank Prochnow:
Green Goblin.
Jeanene Kiesling:
To look at Hank, you would never know that anything was ever wrong. When his mom Jenni took Hank to his 3 year old wellness check, she was stunned when his pediatrician diagnosed Hank with Amblyopia, more commonly known as a lazy eye. She'd never noticed anything different about his left eye until that moment.
Jenni Prochnow:
I didn't think it was significant enough or anything, but when we went there they had this little iPad that they used. They shut the lights off, and that's when it showed up.
Jeanene Kiesling:
Doctors say 2-5% of children are affected by amblyopia, it is the most common cause of vision loss and impairment in children. Hank's pediatrician immediately referred the family to the pediatric eye care specialists at The University of Kansas Health System.
Jenni Prochnow:
We took it serious and did the patching, got him glasses, and he wears his glasses really, really well which is a big help.
Jeanene Kiesling:
With each checkup, Hank's eyes are improving, and the hope is by the time Hank is 9, he will no longer need glasses. Jenni is grateful Hank was diagnosed early, even more grateful to the team that treated her little boy here at the Health System.
Jenni Prochnow:
The experience has been wonderful. The nurses are all great, they're very patient with Hank.
Jeanene Kiesling:
As for Hank, it's full steam ahead, and he's not looking back.
Frequently asked questions
Your pediatrician will do basic screenings to help identify vision problems. However, parents are often the first to notice that something isn't right. There are several things to look for.

First, if you have a family history of eye disorders – like a lazy eye at an early age – you might want to proactively see a pediatric eye specialist.

In very young kids, toddlers and even babies, look for physical signs of eye trouble. That includes eye rubbing, squinting, tripping down steps and having trouble with depth perception. If you notice an eye drifting, or eyes not tracking together, that would also be an issue of concern.

For older children, make sure you're asking questions. Can they see the board clearly in class? Do they see double? Are they getting headaches? Academic struggles can be a symptom of poor vision.

No. Our optometrists, orthoptists and ophthalmologists have specialized training and techniques for examining preverbal and nonverbal kids. We use things like fixation toys, videos and special equipment to get an accurate exam. It's an art and a science. But kids absolutely do not need to know their letters and numbers before being able to get an eye exam.

No. Our team does routine vision exams, glasses prescriptions and contact lens fittings, among many other things. Surgery is reserved for correcting misalignment or issues like pediatric glaucoma, pediatric retinal disorders and detachments, pediatric corneal issues and pediatric cataracts.

Early identification and treatment of vision issues is important because visual development and brain development are closely linked in a child's early years.

"We're not necessarily looking at eyes, we're looking at their brain in those first years," says pediatric ophthalmologist Emily Broxterman, MD. She explains that when a child can't see clearly out of one eye, the brain just ignores it completely. That causes the vision in that eye to lag even further. Even if it is eventually corrected with glasses, it's not enough to catch the eye up. Instead, patching and more intensive treatment may be required.

"There's not a hard and fast rule, but around age 7 to 9 is when that brain-eye connection fully develops," says Dr. Broxterman. "It's important to catch all these things and do patching and glasses and all the treatments before then so they have the best vision potential they can get."

To start, you will see a technician or orthoptist. They will take a health history and do some tests for the vision assessment. Then they will dilate the child's eyes. Dilation is important because it allows the ophthalmologist or optometrist to look at the back of the eye. The eye doctor will also use lights and a retinoscope to help determine a glasses prescription if needed.

We have each of these positions on our pediatric eye care team.

An orthoptist is like a physician assistant to a pediatric ophthalmologist. You will typically see an orthoptist at the start of the exam. Our orthoptist, Tori Rausch, has additional training in treating amblyopia and strabismus.

An optometrist provides frontline care for vision and medical eye issues by conducting exams as well as prescribing glasses and contact lenses. Dr. Jamie Weiser, our optometrist, has additional specialization in working with medically complex children with behavior challenges and/or developmental disabilities. An ophthalmologist has medical training allowing them to perform surgery in addition to the kinds of care an optometrist can provide.
The following related specialties are also available for patients:
Why choose us for pediatric eye care
The University of Kansas Hospital has been named the No. 1 hospital in Kansas and in Kansas City by U.S. News & World Report since the inception of these awards. The University of Kansas Health System is also part of an academic medical center, which allows us to provide complex care with access to the latest research and treatment options. You can trust our specialists with your family's eye care.
We accept most major insurance plans, including Kansas Medicaid. Referrals are not required to receive appointments but are welcome.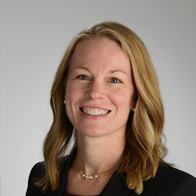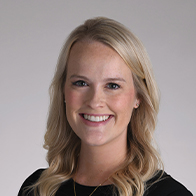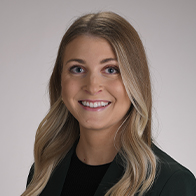 Location
1. Eye Care and Specialty Surgery

7400 State Line Road
Suites 100, 208 and 212
Prairie Village, KS 66208

Mon

8 a.m. - 5 p.m.

Tues

8 a.m. - 5 p.m.

Wed

8 a.m. - 5 p.m.

Thur

8 a.m. - 5 p.m.

Fri

8 a.m. - 5 p.m.

Sat

Closed -

Sun

Closed -