Skip Navigation
As we age, it is not uncommon for special healthcare needs to make medical care more complicated.
We understand that. Our team of fellowship-trained and board-certified geriatricians specialize in meeting the healthcare needs and treatment preferences of older adults. You can take confidence in our comprehensive, interdisciplinary approach that draws on caring professionals specially trained in nursing, social work, clinical pharmacy, and physical and occupational therapy.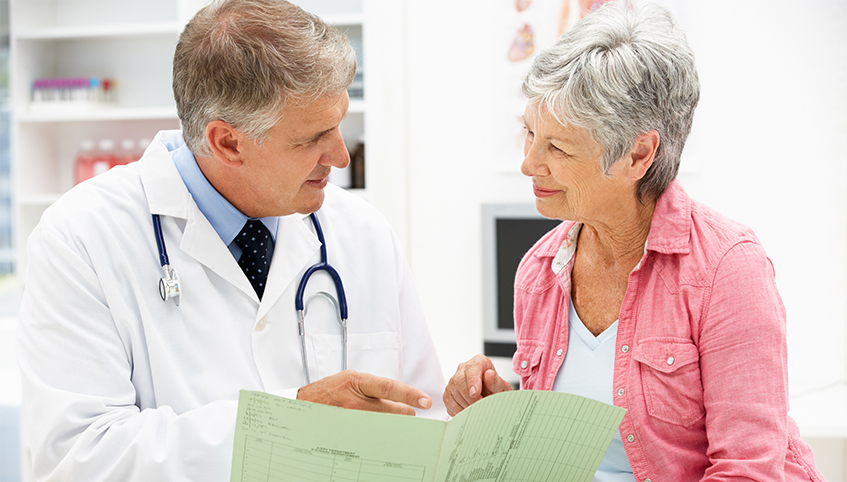 You choose what is best for you
You can choose the level of care and type of setting that best meets your needs. A number of our fellowship-trained and board-certified physicians specialize in geriatric-specific syndromes, such as dementia, delirium, falls, incontinence, palliative care and frailty. We offer outpatient services in primary care or consultative clinics in the Medical Pavilion. We also work with patients in the memory clinic at the Clinical Research Center, in our skilled nursing, assisted living and long-term care facilities, and in our patients' homes or other nursing facilities.
Are you a current patient? Schedule your next appointment through MyChart.
Ranked by U.S. News & World Report
Our geriatric program ranks No. 26 among the nation's top 50 in U.S. News & World Report's Best Hospitals 2019-20. Rankings are based on measurable achievements in quality, patient safety, nursing excellence and other best patient care indicators. This is our 9th time to achieve the honor.