Skip Navigation
If you are diagnosed with a serious or life-threatening illness, our palliative care team provides services to meet your physical, spiritual and emotional needs. Palliative care is available at any stage of an illness, no matter the diagnosis or prognosis.
Live each day
Our specialty-trained interdisciplinary team of physicians, nurses, social workers and other specialists help patients and their families live each day as well as possible by aiding in symptom management, providing psychological and spiritual care, and facilitating patient-centered decisions. Our team will work with you to create a plan of care that will be used to inform medical providers at any point of care.
When considering palliative care, discuss your healthcare wishes with your family, friends and physician. Our Conversations Ready Worksheet can help lead these difficult discussions. A Palliative Care Consult will also help guide the conversation and assist in determining your best options.
To reach Palliative Care, call 913-588-3807.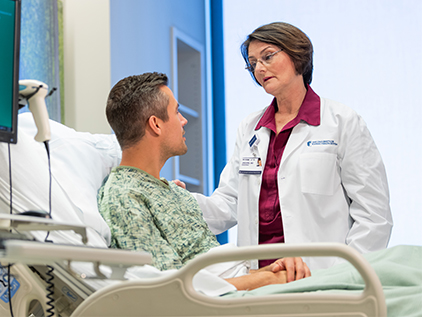 Treads and Threads
Palliative care suites, made possible through donations from Treads & Threads, provide a homelike atmosphere for patients and their families.
Visit Treads & Threads
Support for those with serious illnesses
The palliative care team at The University of Kansas Health System provides services to meet the physical, spiritual and emotional needs of patients with serious illnesses.
Palliative care can be provided at any stage of an illness. Our specialty-trained team of physicians, nurses and social workers:
Relieves suffering through the treatment of pain and other disease symptoms
Provides psychological and spiritual care to patients and families
Helps patients live each day as well as possible
Promotes and facilitates patient-centered decisions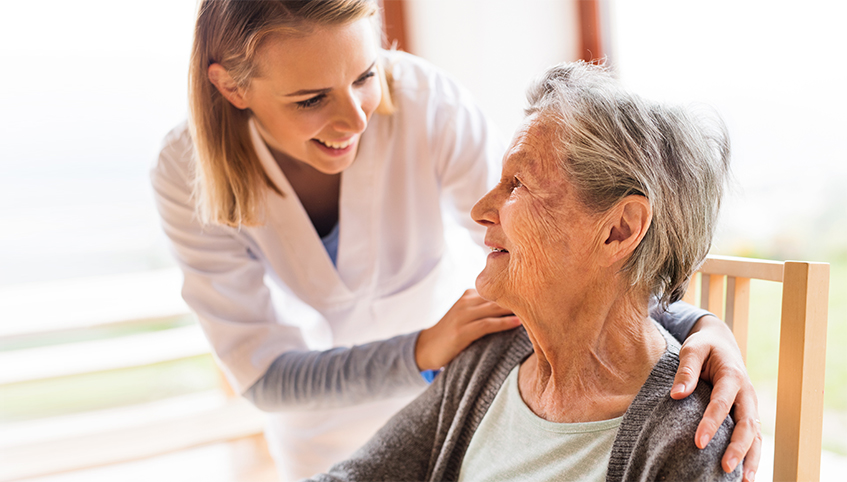 Palliative care team
Our compassionate team of specialists includes:
Physicians
Clinical nurse specialists
Social workers
Chaplains
Psychologists
Pharmacists
Dietitians
Volunteers
Medical students and residents
The palliative care team works with each patient, the family and primary medical specialty team. They develop a comprehensive plan to address the physical, spiritual and emotional concerns that contribute to the patient's quality of life.
The palliative care team:
Helps manage pain and other symptoms
Brings medical providers, patients and families together to create a patient-centered plan of care
Coordinates palliative home health and hospice services
Provides emotional support for family members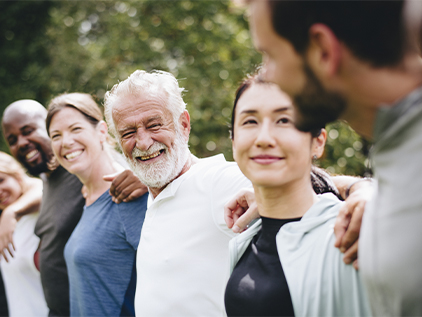 Turning Point
Turning Point offers free classes, programs and tools designed to empower and educate people affected by chronic or serious illness.
Learn more about our services
Dealing with serious or life-limiting conditions
The diagnosis of a serious or life-limiting condition, illness or injury in a fetus, infant or child affects the entire family. The care we provide is child-centered and family-focused.
Children are living longer and better with serious illnesses. But, being a kid with a chronic or life-limiting illness or injury is not easy. Along the way, there are many opportunities to support the mind, body and spirit and to support each family member. These might include:
Helping families identify and access needed resources
Offering training and support to families, healthcare providers, teachers, peers, coaches and others
Bringing medical providers and families together to create a patient-centered care plan
Providing spiritual and emotional support to patients and families
We place a strong emphasis on quality of life and enabling the family to function, as much as possible, like they did before the child's illness. In particular, we focus on helping the child who is ill experience success and develop to their full potential.
Kids Healing Place Supportive Care
Our Kids Healing Place Supportive Care provides inpatient and outpatient services to meet the physical, psychological, social, educational and spiritual needs of children who have:
Chronic illnesses (illnesses that last three months or longer)
Life-limiting conditions
Parents, siblings or other family members with serious illnesses
Coordinating end-of-life care
There are times when hospice or end-of-life care is necessary. Our Kids Healing Place helps the family with communicating their goals of care for their child. Hospice care or in-hospital end-of-life support is initiated when the child would benefit from that type of care. Support is tailored not only to the child, but also to parents, siblings, grandparents, cousins, friends and all who care about, and for, the ill child.
Providing bereavement support
We also provide support and guidance to children who are experiencing the loss of a parent, sibling, grandparent or other significant person in their life. This includes real-time support for grieving children in the hospital and resources for families to ensure that bereavement needs of the child are recognized and addressed weeks, months or years in the future.
Information and resources