Skip Navigation
Pediatric and Adolescent Gynecology
Pediatric and Adolescent Gynecology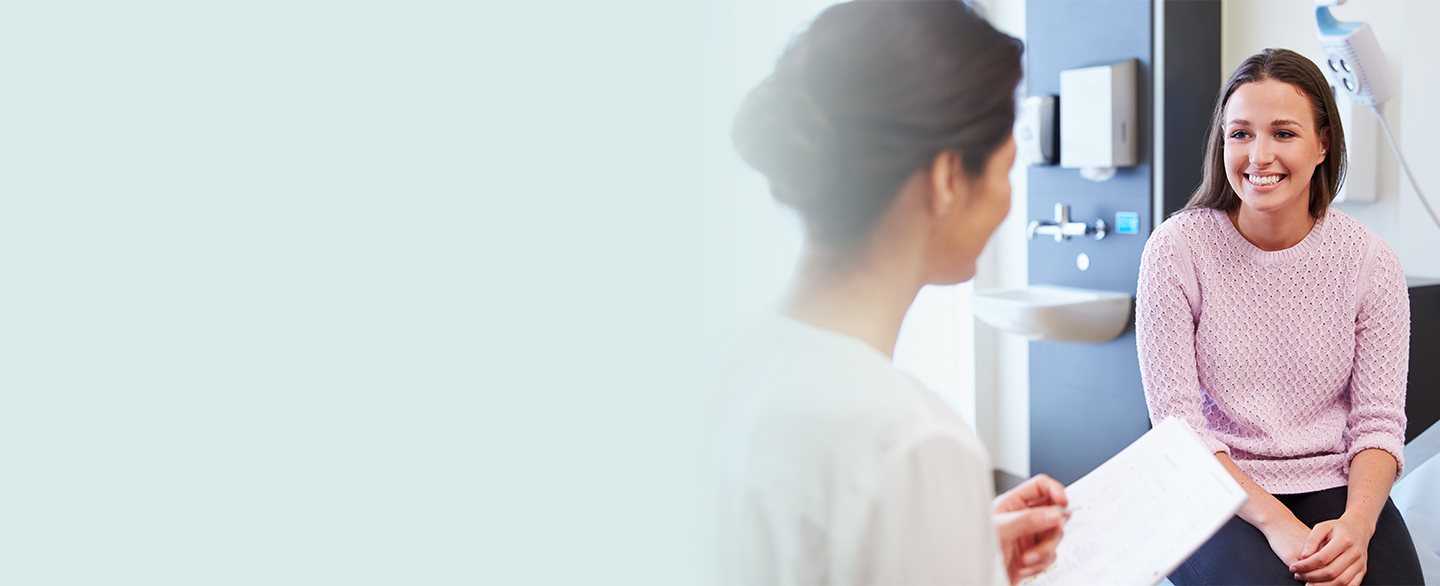 At The University of Kansas Health System, our board-certified physicians provide specialized pediatric and adolescent gynecology care from birth until age 21. As part of the region's premier academic medical center, they offer the most advanced testing and treatments for reproductive health in young women and girls.
Our staff is committed to ensuring that you feel well cared for in a warm, private, and inviting environment. We are sensitive to your needs and focused on providing you with outstanding, whole-person care.
Why do I need a pediatric gynecologist?
Young women and girls have special gynecology needs that differ from those of adults. A pediatric gynecologist is experienced in treating the unique gynecology problems of children and adolescents. These specialists are trained in obstetrics and gynecology and offer an in-depth level of knowledge and expertise for conditions affecting the female reproductive system. Issues like growth and development, sexual health, pregnancy prevention and menstrual disorders and others can be addressed by a pediatric gynecologist. At The University of Kansas Health System, our board-certified physicians are qualified to evaluate and treat young girls and women with these problems.
Why choose The University of Kansas Health System
Our physicians are board-certified, meaning they have achieved the highest level of education and training possible in the field of pediatric and adolescent gynecology.
Our specialists work with your pediatrician or other healthcare providers to deliver comprehensive, uninterrupted care.
We offer all of today's most current tests and treatments for female health – including a new vaccine to prevent cervical cancer and an evaluation for pre-invasive cervical cancer.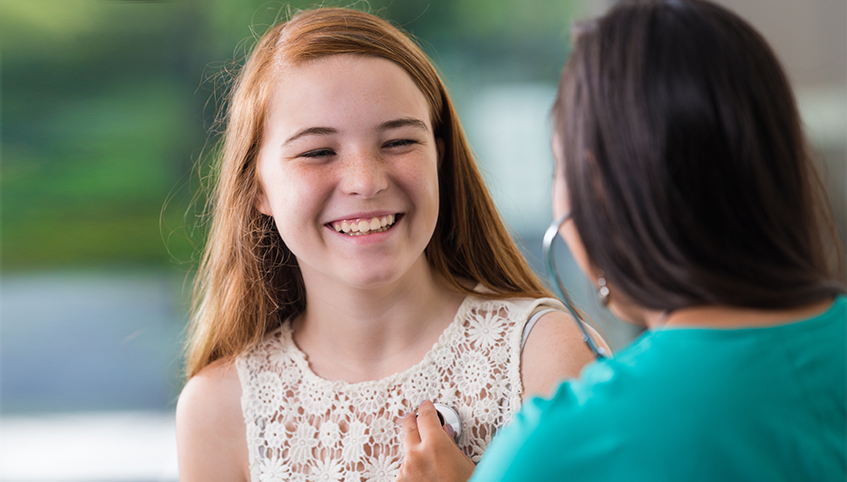 Conditions we treat
Cysts/adnexal masses
Dermatologic abnormalities
Early menstruation
Endometriosis
Labial adhesions
Menstrual abnormalities
Müllerian duct anomalies
Painful periods
Pelvic pain
Precocious puberty
Prepubertal bleeding
Straddle injuries
Vulvo-vaginal abnormalities
Vulvovaginitis
Services
Adnexal cyst management
Disabled adolescent care
Immunizations, human papillomavirus (HPV)
IUD and implant placement and removal
Minimally invasive surgery
Pelvic exams
Pelvic pain evaluation
Pediatric and adolescent gynecology services are available at OBGYN and pediatric clinics throughout the Kansas City area.
If you don't have a current pediatrician, learn about pediatric care at The University of Kansas Health System.