Skip Navigation
Birth Control and STI Testing
Birth Control and STI Testing
At The University of Kansas Health System, our physicians are dedicated to providing comprehensive women's healthcare, including care for women's reproductive health. At different times in their lives, many women may wish to prevent pregnancy. We can help you find a method of contraception that works for you.
Our physicians also provide comprehensive services that test for and treat sexually transmitted infections (STI). All counseling, testing and treatment is completely confidential. We offer thorough consultations in fertility management for all women, including women with complex medical conditions.
What is birth control?
Birth control empowers women to choose when or whether to plan for pregnancy. Some types of birth control also help lower the risk for contracting sexually transmitted infections.
Who can get birth control?
Any sexually active woman can be a good candidate for birth control, as well as testing and treatment for STI. Not every woman is a good candidate for every type of birth control, however. No matter what your contraceptive needs are, our team can answer your questions about different birth control methods and make recommendations about the choice that could work best for you.
Our physicians are also experts in contraceptive care for women with medical conditions that complicate their birth control options. Women who may benefit from our services include those with:
Clotting or bleeding disorder
Developmental delay
Difficult IUD or implant removals or insertions
Dissatisfaction or side effects from previous or current contraceptive methods
Epilepsy or other seizure disorders
History of cancer/currently have cancer
Taking teratogenic medications (medications that may cause birth defects in the event of pregnancy), such as Accutane
Uterine anomaly
How does birth control work?
We provide a full range of birth control options, including 3 types of IUDs, the contraceptive implant, birth control pills, the patch, the ring and the shot. We can also give guidance on how to use birth control that doesn't require a prescription, such as natural family planning methods, male and female condoms and the contraceptive sponge.
Some women may choose permanent sterilization because they do not desire any future pregnancies. Our team offers traditional tubal ligation with laparoscopy and noninvasive permanent tubal occlusion. Pregnant women can also choose to have a sterilization procedure immediately after delivery.
Our providers can help you choose a birth control method, address any challenges that may arise with a method and switch birth control methods as your needs change. We also provide consultations for family planning, infertility treatment and STI testing and treatment.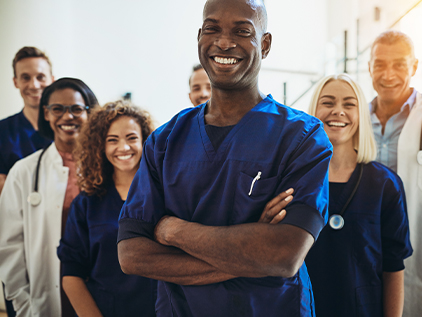 Find a doctor
Doctors at The University of Kansas Health System are care providers and researchers at the forefront of new medical discoveries. From primary care to complex conditions, we offer hundreds of specialists.
Find a doctor
Benefits and risks of birth control
The risks of birth control vary, depending on the specific contraceptive method used. Your doctor will talk to you about the risks of your specific birth control method. Without any birth control, the chances of pregnancy increase significantly.
What happens during birth control treatment?
While the specifics of your birth control treatment will vary depending on which type of contraception you use, the ultimate goal of birth control is to prevent a viable pregnancy. This can be done through hormone management, natural family planning, barrier methods that physically prevent sperm from reaching the egg and other options. Many women choose to combine more than 1 type of birth control.

Still the best
Our hospital continues to rank as the best in Kansas City and in Kansas according to U.S. News & World Report.

Magnet-recognized
The University of Kansas Hospital has been designated a Magnet® facility by the American Nurses Credentialing Center since 2006.

Respect for all people
Named a leader in LGBTQ+ Healthcare Equality by the Human Rights Campaign.