Skip Navigation
The rhinology team at The University of Kansas Health System offers the most comprehensive, state-of-the-art care in the region. Our experienced, board-certified, fellowship-trained rhinologists specialize in the medical and surgical treatment of a wide variety of nasal issues.
Comprehensive care
Our specialty-trained doctors work together to provide complete care for many conditions that affect the nose and its functions. We use the latest in tools and technologies to diagnose:
Allergies
Cerebrospinal fluid (CSF) leak
Chronic sinus disease
Chronic sinusitis
Deviated septum
Epistaxis
Facial trauma
Head and neck cancer
Loss of smell
Melanoma
Nasal obstruction
Nasal polyps
Nasal sinus cancer
Pituitary tumors
Postnasal drip
Rhinitis
Sinus disease
Sinus headaches
Sinusitis
Skull base tumors
Sneezing
Snoring
Rhinology conditions treated
Rhinology treatments
Our rhinologists offer a complete range of medical and surgical treatment options for these rhinology diseases and conditions. Our team partners closely with colleagues in neurosurgery and other specialties to ensure patients benefit from diverse expertise as we evaluate, plan and perform rhinology surgery.
Allergy desensitization
Allergy immunotherapy
Allergy testing
Balloon sinuplasty
Clarifix cryotherapy
Complex sinus surgery
Cosmetic surgery
Cryosurgery
Endoscopic pituitary, sinus and skull base surgery
Fiberoptic exams
Head and neck cancer surgery
Head and neck surgery
Maxillofacial surgery
Nasal congestion
Nasal sinus cancer
Open skull base surgery
Pituitary surgery
Reconstructive surgery
Revision sinus surgery
Septoplasty
Sinus masses and tumors
Sinus surgery
Sublingual immunotherapy
Subcutaneous immunotherapy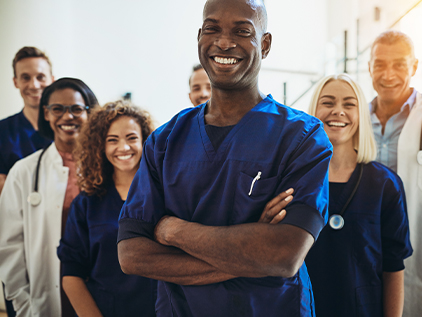 Find a doctor
Doctors at The University of Kansas Health System are care providers and researchers at the forefront of new medical discoveries. From primary care to complex conditions, we offer hundreds of specialists.
Find a doctor
Why choose us
Our ENT experts – including rhinologists and rhinology surgery specialists – are regularly recognized as leaders in their fields. They maintain leadership positions with professional organizations around the country.
The University of Kansas Hospital has been recognized by U.S. News & World Report among the nation's best hospitals for more than a decade. We are also consistently named the best hospital in Kansas City and in Kansas.
We provide world-class care – that of a premier academic medical center – in convenient locations in your community.
In partnership with the University of Kansas Medical Center, our rhinology team is deeply involved in research and clinical trials. Our patients can often participate in clinical trials not available elsewhere.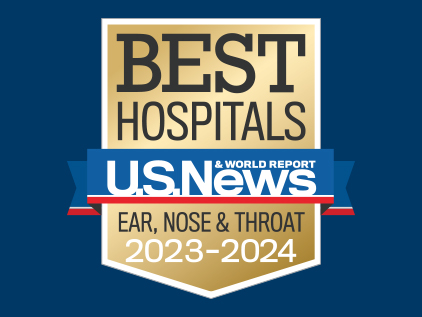 We believe patients come first
We start by putting patients first and it shows. Our program ranked No. 34 among the nation's best in U.S. News & World Report's Best Hospitals 2023-24. Rankings are based on measurable achievements in quality, safety, nursing excellence and more.
Read about this honor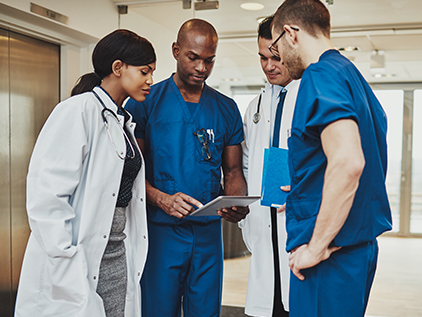 Leading research and clinical trials
As part of one of the nation's premier academic medical centers, our care providers are committed to research and scientific discovery through the University of Kansas Medical Center. We can often include our patients in potentially lifesaving clinical trials and treatment options not available anywhere else.
Our Research