Skip Navigation
Forty-five million Americans suffer from allergies. Our allergy and immunology doctors in Kansas City provide comprehensive diagnostic and therapeutic services for a wide range of allergic and immunological disorders. Together, they work together to diagnose, treat and manage allergy conditions for everyone in the family.
About allergy and immunology
The allergy and immunology specialists at The University of Kansas Health System focus on a wide range of diseases of the immune system. They diagnose and treat many common allergic conditions, such as:
Anaphylaxis
Chronic sinusitis
Drug allergies
Ear disease/infections
Eczema
Food allergies and food intolerance

Egg allergy
Gluten intolerance/allergy
Meat allergy
Milk allergy
Peanut allergy
Tree nut allergy
Shellfish allergy

Hay fever
Hives
Nasal polyps
Rhinitis
Skin allergies
We also care for people with immunodeficient and autoimmune diseases of the skin, respiratory, vascular and musculoskeletal systems. Many of our patients have been referred by their local primary care physician because of difficulty in diagnosing and/or treating their condition.
Allergy and immunology services
We approach allergy management as a collaborative effort between our team and you. Our testing and treatment methods allow you to feel better fast and complete therapy in less time. We offer a full range of allergy treatments:
Counseling on controlling your environment
Dietary changes
Immunology (allergy shots)
Medication
Minimally invasive and endoscopic sinus surgery
As part of an academic medical institution, we are able to offer the most up-to-date, evidence-based treatments for people with allergies and autoimmune diseases. This may include the opportunity to participate in clinical research or clinical trials, which can include new therapeutic options that are not available elsewhere.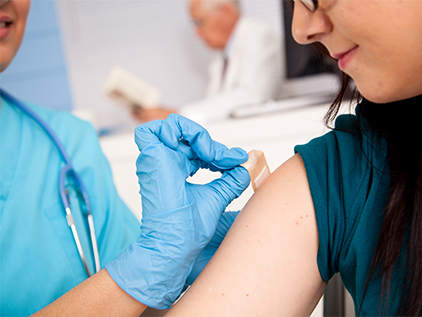 Immunotherapy for allergies
Immunotherapy treatment, commonly known as allergy shots, gives you the best chance for curing allergies and asthma.

Learn more

Still the best
Our hospital continues to rank as the best in Kansas City and in Kansas according to U.S. News & World Report.

Magnet-recognized
The University of Kansas Hospital has been designated a Magnet® facility by the American Nurses Credentialing Center since 2006.

Respect for all people
Named a leader in LGBTQ+ Healthcare Equality by the Human Rights Campaign.
Current patients can self-schedule care through MyChart. Don't have a MyChart account? Sign up now to create one.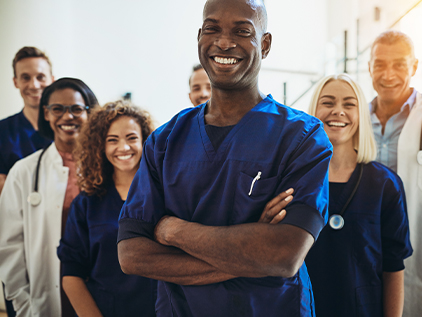 Find a doctor
Doctors at The University of Kansas Health System are care providers and researchers at the forefront of new medical discoveries. From primary care to complex conditions, we offer hundreds of specialists.
Find a doctor