Skip Navigation
When you or your family need to see a healthcare provider right away, but don't require a trip to the emergency department, you can rely on The University of Kansas Health System's urgent care team. We offer urgent care in person and by telehealth.
Our urgent care locations in the Kansas City area, as well as our urgent care video visits, allow you to see a provider without an appointment. Use urgent care for concerns like asthma, allergies, coughs, fevers, rashes, sore throats, headaches or vomiting.
Many of our primary care providers reserve same-day appointments for current patients' urgent needs. If you need immediate care during normal business hours, consider calling your primary care provider's office first.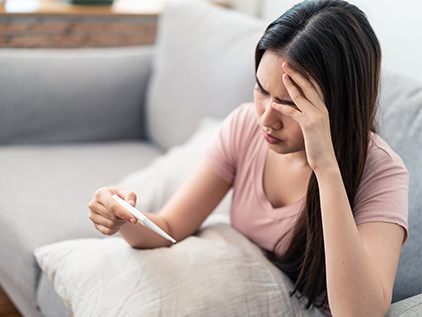 Urgent care COVID-19 testing available
COVID-19 testing is now available for symptomatic patients during urgent care appointments.
Learn more
Find urgent care now
We make obtaining urgent care quick and convenient with options to meet your needs.
In-person care
To find in-person care, check our locations, hours and wait times. Once you've chosen a location that meets your needs, click I'm On My Way to let us know you're coming and provide information to help us prepare for your arrival.
Urgent care video visit
To request an urgent care video visit – a telehealth visit – you'll need a computer, tablet or smartphone with audio and video capabilities. Urgent care video visits are available for new and existing patients who are residents of Kansas and Missouri.
You'll need a MyChart account to have an urgent care video visit. If you don't have one, you can sign up for one now. You will be asked to provide current medical and insurance information. Learn more about telehealth and how to prepare for telehealth visits.
In MyChart on your computer, go to Visits and then choose Urgent Care Video Visit. On your mobile device, tap Urgent Care Video Visit.
If you are setting up an urgent care video visit for a minor, you will need to create a MyChart account for them or request proxy access to their current account. Email the completed form to mychart@kumc.edu. This process typically takes 2-3 business days. Meanwhile, seek in-person urgent care or call 913-574-2273 (CARE) for assistance.
Urgent care video visits
Our care team can treat a variety of health conditions in urgent care video visits. From allergies to coughs to rashes to fevers to sore throats and more, we can use video visits for most of the health needs typically seen in an in-person urgent care setting. For the complete list, check our FAQ section below.
We cannot prescribe or refill medications, write notes for employers or for workers' compensation, treat broken bones, or perform testing through urgent care video visits. We cannot treat serious conditions, like head injuries or breathing difficulties. If your need is an emergency, call 911 or go to the nearest emergency department.
Urgent care FAQs
Our urgent care centers allow you to see a physician, physician assistant or advanced practice registered nurse without an appointment. You should use urgent care for medical problems that require prompt attention, but are not serious enough to require a trip to the emergency room. These medical problems might include respiratory difficulties associated with asthma and allergies, sore throats, coughs, fever, rashes, minor injuries, headaches, vomiting and flu-like symptoms.

It is never necessary to schedule an appointment at our urgent care centers. Patients are seen on a first-come, first-served basis or based on medical need.

In alphabetical order:

Abrasions
Acne
Asthma
Athlete's foot
Back pain
Cold and flu
Constipation
Cough
COVID-19 concerns
Diarrhea
Dry skin/eczema
Extremity pain
Eye irritation
Fatigue
Fever
Headache
Heartburn
Insect bite
Nausea
Pink eye
Poison ivy
Possible fracture
Rash
Respiratory symptoms
Seasonal allergies
Sinus
Sore throat
Stuffy nose
Stye
Urinary tract infection
Vaginal discharge/irritation
Vomiting

Ages seen vary by clinic. Please check with the specific location you plan to visit.

Since we don't take appointments, it's difficult to predict how long you will have to wait to be seen by a member of our urgent care medical team. Although we treat patients on a first-come, first-served basis, patients with severe breathing problems, who are bleeding or who may have life-threatening medical conditions will be seen first.

In some cases there is an additional "after hours" charge for urgent care visits, which is usually covered by most insurance carriers. Some insurance carriers may require higher copays. Please call the number on the back of your insurance card for questions about coverage. In addition, some medications, tests and/or medical supplies may not be covered under your plan and will be your responsibility.

Go to the emergency room for injuries that are serious or that may be life-threatening. These include:

Amputation of a body part
Electrical shock
Fractures that are open or angulated
Severe bleeding due to injury or trauma
Severe burns
Dehydration
Chest pains that could be related to heart attack
Severe abdominal pain

Call 911 immediately if you have a medical emergency and need transportation to the hospital.

When you have tests done, there are 2 ways to get results. The preferred method to access your health information is through MyChart. Get more information on MyChart and learn how to sign up. Or, a clinical staff member will contact you regarding any abnormal results.

For billing questions, call 913-588-5820 Monday-Friday, 8 a.m.-5 p.m.
How and when to use urgent care
Urgent care clinics can provide quick access to medical help.
Urgent care facilities seem to be popping up everywhere. These clinics provide quick access to medical help when you need it for conditions that don't warrant a visit to the emergency department.
However, it can be tricky to know when you should visit urgent care instead of taking your troubles to an emergency department or waiting until your primary care physician can see you.
Urgent care clinics also provide services not available in most traditional doctor's offices, including X-rays, some lab work and tests such as electrocardiograms. Urgent care clinics may also be more convenient because you can walk in without an appointment, in a close location to where you live or work.
It's natural to be confused about which symptoms are severe enough to need emergency care vs. urgent attention. Calling your primary care physician for direction is a great first step if you're wondering where to go. They can advise you how to proceed as you seek medical help. – Maiko Ebersole, MD

Family medicine specialist
Tips for using an urgent care clinic
Once you've decided urgent care is your destination, you can do a few things to make the most of your visit.
Be able to describe your symptoms.
Be prepared for a brief wait. Typically, patients are served in the order they arrive, unless it is determined that someone's needs are much more urgent.
Continue a relationship with your primary care physician.
Know your basic medical history.
Provide a list of your current medications and allergies.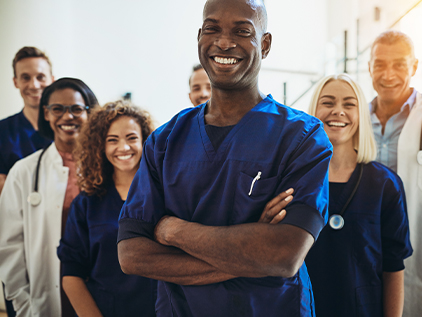 Find a doctor
Doctors at The University of Kansas Health System are care providers and researchers at the forefront of new medical discoveries. From primary care to complex conditions, we offer hundreds of specialists.
Find a doctor
Our urgent care locations
1. Medical Pavilion

Urgent Care
2000 Olathe Blvd., Level 1, Suite D
Kansas City, KS 66160

Mon

7 a.m. - 9 p.m.

Tues

7 a.m. - 9 p.m.

Wed

7 a.m. - 9 p.m.

Thur

7 a.m. - 9 p.m.

Fri

7 a.m. - 9 p.m.

Sat

8 a.m. - 4 p.m.

Sun

8 a.m. - 4 p.m.

2. Creekwood Urgent Care

6420 N. Prospect Ave.
Gladstone, MO 64119

Mon

5 p.m. - 9 p.m.

Tues

5 p.m. - 9 p.m.

Wed

5 p.m. - 9 p.m.

Thur

5 p.m. - 9 p.m.

Fri

5 p.m. - 9 p.m.

Sat

8 a.m. - 4 p.m.

Sun

8 a.m. - 4 p.m.

3. KU MedWest Urgent Care

Urgent Care
7405 Renner Road, Pod D
Shawnee, KS 66217

Mon

8 a.m. - 9 p.m.

Tues

8 a.m. - 9 p.m.

Wed

8 a.m. - 9 p.m.

Thur

8 a.m. - 9 p.m.

Fri

8 a.m. - 9 p.m.

Sat

8 a.m. - 4 p.m.

Sun

8 a.m. - 4 p.m.

4. The University of Kansas Health System Urgent Care

T-Mobile Center
1403 Grand Blvd.
Kansas City, MO 64106

Mon

8 a.m. - 5 p.m.

Tues

8 a.m. - 5 p.m.

Wed

8 a.m. - 5 p.m.

Thur

8 a.m. - 5 p.m.

Fri

8 a.m. - 5 p.m.

Sat

Closed -

Sun

Closed -