Skip Navigation
Meal Replacement Program for Weight Management
Meal Replacement Program for Weight Management
The University of Kansas Health System in Kansas City offers a comprehensive, evidence-based, weight management meal replacement program. Many patients seek weight management programs to improve weight-related conditions like diabetes, high cholesterol, high blood pressure, arthritis, non alcoholic fatty liver disease, sleep apnea, heart disease and some cancers.
We partner closely with our patients and their families to develop tailored treatment plans that meet their needs as well as health and wellness goals. We do this by working together to understand any challenges and address them. Participants in the meal replacement program lose at least 10% of their body weight in 10 weeks.
What is the weight management meal replacement program?
At The University of Kansas Health System, we can address your dietary needs with specific meal replacement plans. Beyond diet, you will receive appropriate exercise recommendations, behavioral counseling and weight management medication if needed.
The weight management meal replacement program, also called the 5-3-2-1 Plan, is a partnership between Weight Management at The University of Kansas Health System and the University of Kansas Center for Physical Activity and Weight Management. There are 2 phases of the 5-3-2-1 Plan. The first 6 months of the program is phase 1. During this time, patients participating in the program often lose 10% of their weight in the first 10 weeks and achieve an average of 15% weight loss by the end of the 6 months. Once weight loss is achieved, patients can choose to enter the second phase for continued support and education.
At least 75% of our program graduates maintain 5% of their weight loss several years after program completion. This is a clinically significant amount of weight loss that will improve overall health and quality of life and will diminish the risk of chronic diseases such as diabetes, heart disease, cancer and others.
Weight management meal replacement program services
Each person's program may look different, based on your needs and goals. However, phase 1 services may include:
Dedicated health educator guidance, personalized to your goals, including nutrition and physical activity counseling
Weekly remote group counseling sessions led by experienced health educators
Specialized dietary recommendations provided by a registered dietitian, including options for vegetarian, gluten-free or medically necessary diets
Easy meal planning with pre-proportioned meal options and flexibility to dine out
Effective behavioral therapy for achieving a healthy lifestyle, including topics such as mindful eating, stimulus control, problem-solving, social support and goal-setting
Structured, interactive curriculum including recipes, meal planning and tools for self-monitoring
Medical monitoring that could include the addition of medications to assist with weight loss
Once weight loss is achieved, patients can choose to enter phase 2, the maintenance phase, for continued support and education to help sustain their health benefits.
Who should consider weight loss with the meal replacement program?
The meal replacement program has been shown to support weight loss and weight maintenance strategies for those diagnosed with a variety of health conditions, including:
Cardiovascular disease
Diabetes
Joint pain
Obesity (BMI of 30 or greater)
Overweight (BMI 25 to 29.9)
Pulmonary (breathing) disorders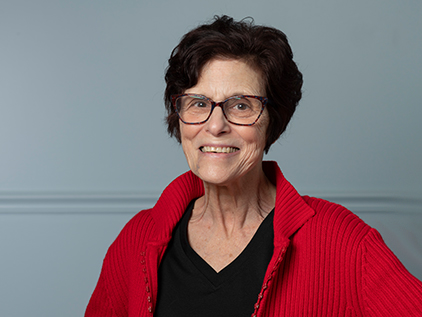 Lynn Fender
With the help of a clinical weight-loss program in Kansas City at The University of Kansas Health System, Lynn Fender lost 100 pounds.
Read Lynn's story
How much does the meal replacement program cost?
A typical 6-month meal replacement program is offered for $85 per month or $459 if paid in full.* This cost is not covered or billed to medical insurance, but you can use your Health Savings Account (HSA) for payment.
Clinical visits for medical monitoring and nutrition counseling are covered by most traditional commercial insurance and Medicare plans.
*Prices are subject to change. Participants should anticipate additional out-of-pocket food costs, like what they already spend on groceries. Additional exclusions may apply.
Why use our meal replacement program?
Our locations
Our team generally works out of Kirmayer Fitness Center in Kansas City, Kansas, on the University of Kansas Medical Center campus. However, we have temporarily relocated to the Indian Creek Medical Pavilion at 10790 Nall Ave. in Overland Park, Kansas, to allow for renovations at Kirmayer.
Virtual consultations are also available.
Follow us on Facebook and on Twitter @KUWeightloss.