Skip Navigation
Non Surgical Plastic Surgery
Non-Surgical Plastic Surgery
In addition to the many surgical procedures we provide, our team can provide several non-surgical cosmetic treatments. These procedures are minimally invasive and most require very little downtime. View the links below for more information on these treatments.
Non-surgical med spa
Meet our nonsurgical med spa specialists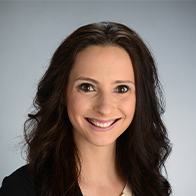 Bethany Engravalle
Bethany Engravalle joined The University of Kansas Physicians Plastic Surgery team in 2015 as the cosmetic coordinator, but her true passion is in aesthetics. In 2016, she accepted an aesthetician position with The University of Kansas Physician Plastic Surgery team.

Bethany is a licensed aesthetician in Kansas and Missouri. She has spent the past 7 years working in plastic surgery and skin care facilities in the Kansas City area, and has been recognized for building and maintaining patient relationships.

Bethany has a strong passion for skin care and loves working one-on-one with patients to help them achieve their desired goals. She takes pride in providing the highest quality treatments and educating each patient on how to maintain their skin care results with a personal at-home treatment plan. "I have always had a passion for helping people achieve and maintain healthy skin. I also want my patients to feel comfortable right from the beginning! I evaluate each patient's skin care needs and create a program that fits into their lifestyle and their budget. I love creating long lasting relationships and getting to personally know all my patients."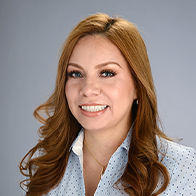 Norma Reyes
Norma Reyes joined The University of Kansas Physicians Plastic Surgery team in 2012 and is a certified micropigmentation technican and medicl interpreter for Spanish-speaking patients. After working with breast cancer survivors, she was was inspired to begin tattooing in 2017.

Norma is licensed to practice nationally after receiving her certification from the American Institute of Intradermal Cosmetics in Arlington, Texas. She specializes in permanent makeup for eyebrows (solid and hair stroke technique), eyeliner, lip liner, scar camouflage and areola tattoos.

Norma is passionate about providing her patients with the highest quality treatments and working individually with patients to achieve their desired goals. "Seeing my patients' happiness after every procedure is my favorite aspect of my job. It is always a positive reaction after they look at themselves in the mirror and a very fulfilling experience personally. I am fully committed to satisfy my patients' needs, work for the best possible result and make them feel at home throughout the process."