Skip Navigation
Accreditations and Awards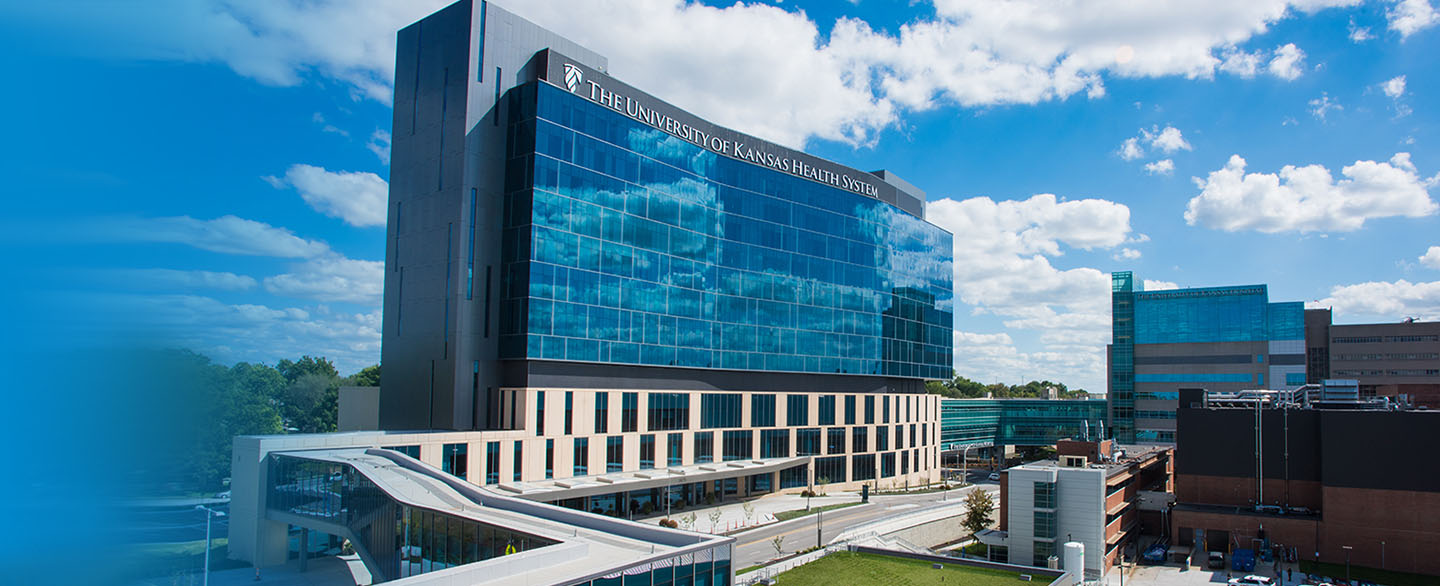 Our Achievements
Since becoming an independent hospital in 1998, The University of Kansas Health System has become one of the top hospitals in the country, and our accomplishments speak to how far we've come. Today, we have earned a reputation as the region's premier academic medical center, offering a full range of services. Our patient-focused business model is the reason we save more lives and offer better care.
The recognition we receive demonstrates our commitment to world-class patient care and our vision to lead the nation in caring, healing, teaching and discovering. To earn this recognition, our physicians, nurses and staff must meet or exceed national standards of excellence in areas such as safety, quality and ethics.
Recognition
The Joint Commission is nationally recognized as a symbol of quality that reflects an organization's commitment to excellent patient care. We have been continuously accredited by The Joint Commission since 2008. This three-year accreditation indicates that we meet The Joint Commission's high performance standards and recognizes the dedication, knowledge and professionalism of our staff.

The American Nursing Credentialing Center bestows the profession's highest honor of Magnet recognition. The University of Kansas Hospital is one of the few healthcare providers to secure Magnet status through three consecutive opportunities – first earning distinction in 2006 and retaining it in 2011 and 2016. The achievement is a testament to our nursing team's commitment to achieving the highest levels of safety, quality and patient satisfaction.

This accomplishment places our organization in exclusive company. Only 7.8% of the nation's hospitals have earned Magnet recognition, and only 3.7% have secured it three times in a row.

When you need the most advanced care, you'll find just one hospital in Kansas City and in Kansas that is recognized by U.S. News & World Report as a healthcare leader.

Once again, The University of Kansas Hospital was named the best hospital in Kansas City and in Kansas. No other hospital has ever held these honors. We also ranked among the nation's best in 8 specialties, the most of any hospital in the region.

In the most robust study of its kind of American academic hospitals, The University of Kansas Health System ranked 5th among 99 academic hospitals in quality and patient safety outcomes, receiving Vizient's 2018 Bernard A. Birnbaum, MD, Quality Leadership Award.

The award recognizes high performance in the areas of safety, timeliness, effectiveness, efficiency, equity and patient-centeredness. Vizient rankings are widely considered the most comprehensive in healthcare because they are based entirely on objective data related to patient outcomes.
National healthcare awards
Deciding where to go for care, especially for complex conditions, is a responsibility to be taken seriously. We hope that the awards and accomplishments we've achieved will help you choose The University of Kansas Health System with confidence.
See our awards
Related links