Skip Navigation
Make a Gift
As a donor, you can choose exactly how your gift is put to work at The University of Kansas Health System. You can direct your gift to support specific areas of patient care, patient programs, state-of-the-art medical equipment, educational resources for patients and loved ones, comfort items for patients and families, staff education, facilities and more.
Make a gift online today to support our programs and services. Giving online is simple and easy, and your gift benefiting The University of Kansas Health System is tax-deductible.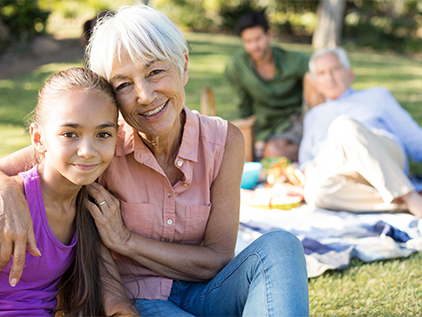 Support The University of Kansas Health System
Make a difference in the lives of thousands of patients in Kansas City, the region and beyond. Your gift will help us provide the best care to patients and families today and for years in the future.
Donate now
Areas to support
More than 120 giving funds are available to you, spanning nearly every area of care in our health system. The links below can provide you with more detailed information on areas you can support.
Other areas to support
Last year, The University of Kansas Hospital provided $61 million in uncompensated patient care. Yet the need remains great, and it is substantially increasing as economic instability contributes to patients' inability to pay for their care. Your gift helps those patients who cannot afford medical care and provides items such as medications, meal vouchers and clothing for leaving the hospital.

The Burnett Burn Center and Hurlbut Recovery Pavilion employ the latest therapeutic and diagnostic techniques. Together, they represent the only facility in the region certified by both the American Burn Association and the American College of Surgeons – and the only area facility with an adult burn unit. Your gift helps give our burn care team the resources they need to provide this intensive, highly specialized care.

Our expert team of physicians, nurses and other caregivers receive highly specialized training for diagnosing, treating and caring for children and adolescents with a wide range of medical conditions. We create a safe, nurturing environment to help children heal and to support their families. Your gift helps ensure that our young patients receive the most medically advanced, compassionate care available in a comfortable setting.

Our radiologists are nationally recognized physicians who pioneer new approaches to the diagnosis and treatment of disease. We also have licensed, registered radiological technologists who are experienced with leading-edge technology. Together, they provide the highest quality diagnostic imaging and therapeutic procedures to patients in every medical department in the hospital. Your gift helps provide state-of-the-art imaging to our patients.

Whether a patient has had a stroke, suffered a brain or spinal cord injury, or is recovering from a major surgery or illness, the journey from hospitalization back to the community requires expert care. Your gift helps provide the resources our expert rehabilitation team needs to guide patients through the many challenges of regaining the ability to do daily activities, move about or think and communicate clearly.

Our nursing staff prides itself in continually exceeding our patients' expectations to deliver a world-class patient experience. Your gift supports resources for our incredible team of nurses and other healthcare professionals and funds continuing education and staff development to keep their skills on the leading edge.

For more than 40 years, our transplant programs have been saving lives when patients thought all hope was lost. Your gift supports these programs, which are nationally recognized for excellence – and for leadership in pioneering this medical field. Donations also ensure that patients receive top medical care and access to a full range of support services for them and their families.

The expert staff in our Labor/Delivery and Mother/Baby units guide patients through each step of the birth of their child, creating a continuum of care for mother, infant and family. Your gift helps create a warm, nurturing environment to welcome each new life into the world.

When our tiniest patients have major health issues, the staff in Neonatal Intensive Care (NICU) is at the ready with the most medically advanced, compassionate care available. Your gift helps our interdisciplinary team of physicians, nurses and other specialized caregivers provide complete family-centered care for these very special patients.
Related links