June 14, 2022
The coronavirus isn't stopping, and neither can we. Every day, people are asking how they can help. Here, we offer the top ways you can join us and become an advocate for health and safety during the COVID-19 pandemic.
1. Get vaccinated and boosted.
2. Follow the pillars of infection prevention.
Knowing when to wear a mask is extremely important. See your county's community level to know the COVID-19 outlook for your area and when to wear a mask per the CDC. And remember, regardless of community levels, these 7 simple and effective tips can help keep you safe and healthy.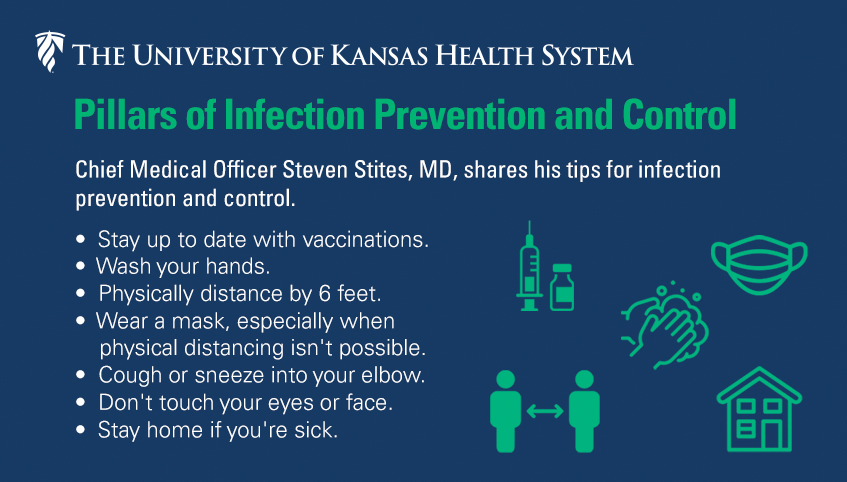 3. Self test.
COVID-19 self-tests or at-home tests offer quick results – anywhere at any time. If you think you've been exposed, know someone who has, are going to an indoor event or gathering or you have symptoms, self-tests can help you prevent possible exposure to others. Whereas a positive test result is most likely reliable, a negative test does not rule out a COVID-19 infection. If you self-test and continue to have symptoms, a PCR test is recommended. See when to take a self-test.
4. Read our blog posts about COVID-19.
What we know about the novel coronavirus is evolving every day, and our experts are working hard to better understand this emerging virus and provide valuable, trustworthy, science-based information. Our COVID-19 blog posts share the latest news, resources and guidance to help you and your loved ones stay healthy and safe.
5. Use our resilience toolkit.
Turning Point offers resources and tools for staying resilient during difficult times, such as the COVID-19 pandemic.
6. Make a donation to our COVID-19 Response Fund.
When you donate to our COVID-19 Response Fund, your support provides significant help in these uncertain times. We're using the funds to provide patient assistance, necessary supplies for our frontline workers and cover unexpected expenses.
To donate, contact Fund Development.
7. Follow The University of Kansas Health System on social media.