Skip Navigation
We are here to help our patients, staff, family, friends and communities navigate the COVID-19 pandemic. We provide the latest updates on COVID-19 prevention, testing, treatment, vaccines, news and more.
Dr. Steve Stites
Hello. I'm Dr. Steve Stites, chief medical officer at The University of Kansas Health System. We know you're eager to receive your vaccine. We are eager to give it to you. But today, we at the health system have scheduled all of our available doses. We have no more to offer at this time.
Overall, the available vaccine supply simply cannot meet the much greater demand. I ask that you please be patient, have hope, have faith. This is a marathon, not a sprint. It will take time for vaccines to become widely available to all who want them, but that day will come. Until then, remember to take the pillars of infection control with you wherever you go. Wear your mask, wash your hands, avoid gatherings, keep your distance, stay safe and be ready to answer your call to arms when it comes. Have the hope, have the faith. It is coming, and we will get through this together.
Take good care
Following several simple practices will help you and your loved ones reduce risk of infection. But if you or someone close to you does feel ill, it's important to recognize symptoms and seek care responsibly. Review these guidelines on prevention, symptoms and supportive care.
Prevention
Follow these guidelines to prevent the spread of respiratory diseases like flu and COVID-19.
Wash hands often with soap and water or alcohol-based sanitizer.
Avoid touching your eyes, nose and mouth.
Clean and disinfect regularly.
Practice physical distancing and stay home when sick.
Symptoms
Symptoms of COVID-19 may occur 2-14 days after exposure. Some of the most common include:
Fever
Coughing
Shortness of breath
Secondary symptoms may include loss of taste or smell, fatigue, diarrhea, aches or muscle pain, headache, runny nose, sore throat or chills.
Care
If you find yourself or a loved one feeling ill, do the following:
If you have symptoms, call your doctor's office or urgent care center.
Alert your doctor if you have been in contact with someone ill or have traveled.
Treat mild cases at home with fluids, pain and fever reducers and rest.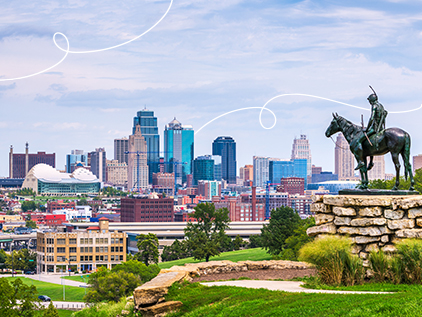 We need your help!
As we continue to work to contain the spread of the novel coronavirus in our community, we need your help to protect the safety of our patients, visitors and staff.
Learn how
Related links