November 22, 2021
Kansas City, Kan. — The University of Kansas Health System's stroke program continues to receive high marks from The Joint Commission and the American Heart Association. These achievements recognize the health system's commitment to ensuring stroke patients receive the most appropriate and efficient treatment according to nationally recognized, research-based guidelines.
The Joint Commission recertifies stroke programs every 2 years. The health system's stroke program initially achieved Comprehensive Stroke Center status in 2012 and was 1 of the first 5 stroke programs designated as such in the country. This fall, the program was recertified as a Comprehensive Stroke Center by The Joint Commission.
The program also received the highest honors possible for the American Heart Association's Get With The Guidelines: Stroke Gold Plus with Honor Roll Elite. The program has received Get With The Guidelines' highest honors since it became a measure in 2008.
The stroke team is "excited to once again receive the highest level of Get With The Guidelines recognition for our quality stroke care," says stroke neurologist Colleen Lechtenberg, MD. "As the largest and most specialized stroke team in the region, we provide our patients the best opportunity to reverse their stroke and prevent another one. Stroke stops here!"
Stroke is the No. 5 cause of death and a leading cause of disability in the United States, according to the American Heart Association. Proper diagnosis, along with immediate use of appropriate medications and other stroke treatments, can help reduce the risk of death and disability from stroke.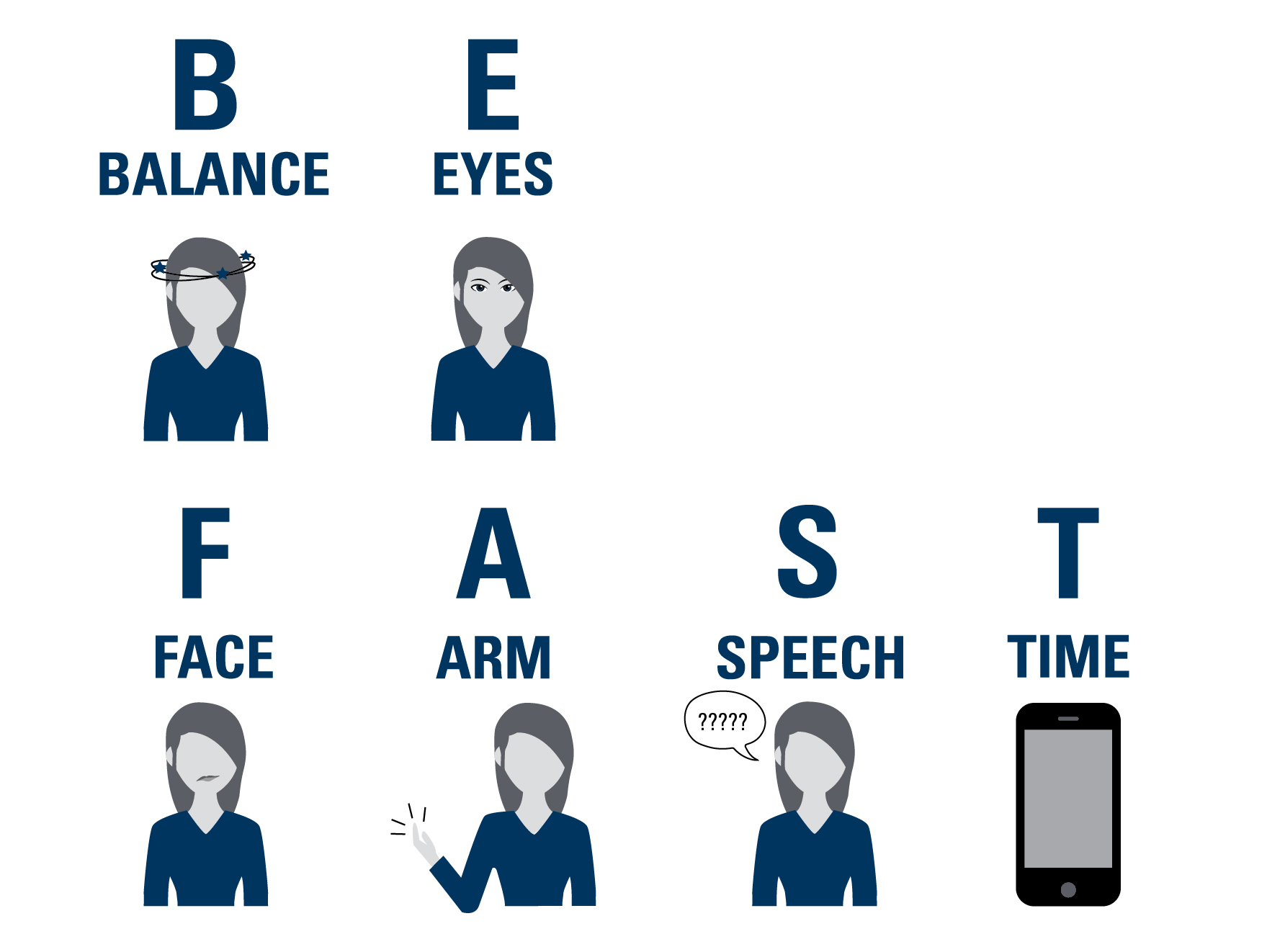 BE FAST: Know the signs of stroke
Balance: Imbalance, headache, dizziness?
Eyes: Is vision in 1 or both eyes difficult?
Face: Does 1 side of the face droop or is it numb?
Arms: Is 1 arm or leg weak or numb?
Speech: Is speech unclear or slurred?
Time: If the person shows any of these symptoms call 911.