Skip Navigation
Center for Advanced Fetal Care
Center for Advanced Fetal Care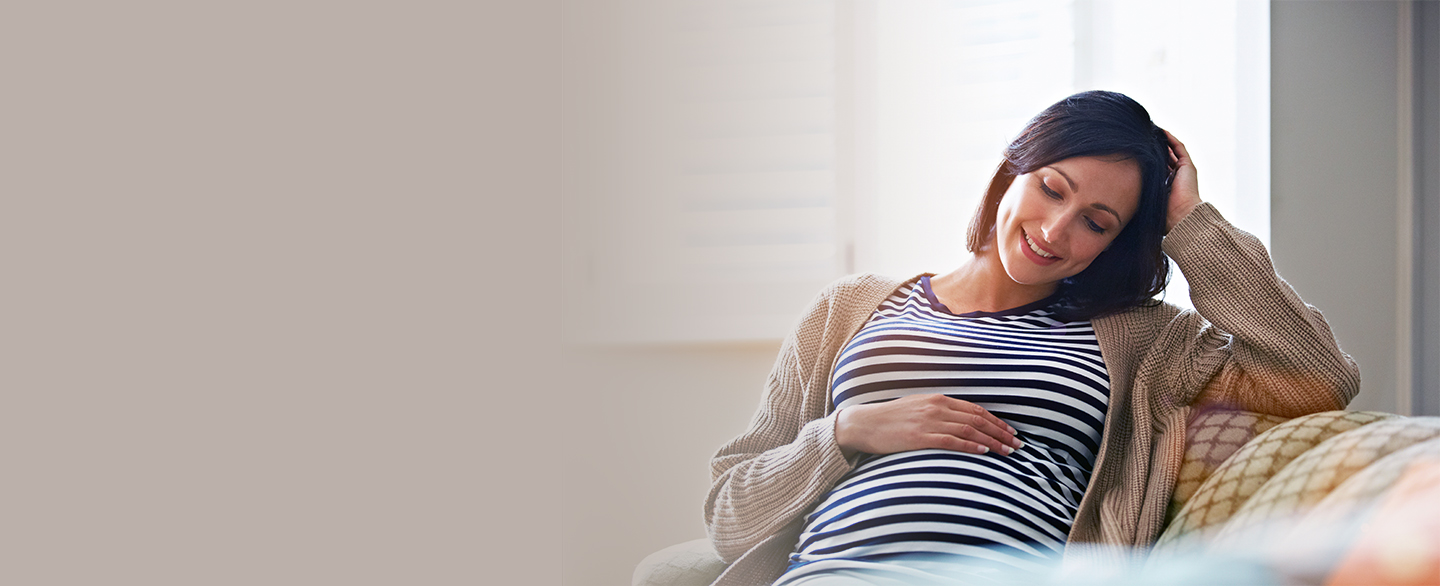 The best care for you and your baby starts at the beginning. At our world-class clinical and research facility, we are dedicated to a single goal – improving the lives of the unborn and providing hope to their families.
Designed to be the premier maternal fetal medicine resource in the region for care and support of the unborn child, we are your first choice for the evaluation and treatment of fetal abnormalities.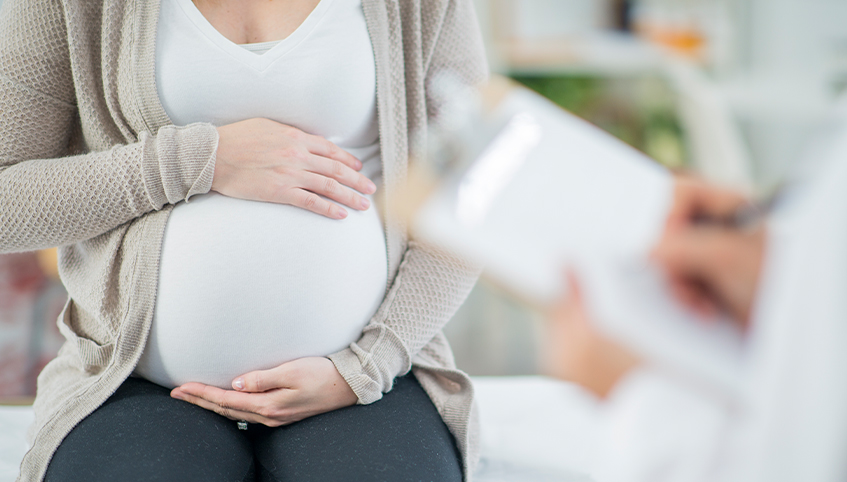 Our maternal fetal medicine services
The comprehensive services offered by our physicians help not only to accurately test and diagnose, but also to provide leading-edge maternal and fetal medicine treatment. Services include a full range of fetal diagnostic tests and treatment options provided by renowned experts who are dedicated to improving the well-being of the unborn and providing hope to their families.
Conditions treated
Our team of experts treat a range of conditions, including:
Autoimmune diseases
Chronic hypertension
Congenital heart disease
Connective tissue disease
Gestational diabetes
High-risk pregnancy
Incompetent cervix
Medications in pregnancy
Pregnancy loss
Twin-to-twin transfusion syndrome
Treatment options
For some patients and conditions, the fetus requires immediate treatment. Services offered on an urgent basis include:
Fetal blood transfusion
Treatment of twin-to-twin transfusion syndrome: laser, cautery or therapeutic amniocentesis
Treatment of fetal thrombocytopenia
Percutaneous shunt placement (e.g., fetal bladder outlet obstruction)
Minimally invasive fetal surgery
Treatment of fetal heart failure
Treatment of fetal hypothyroidism/hyperthyroidism
Treatment of oligohydramnios
Treatment of fetal hypoxia or growth restriction
Treatment of fetal infection
Treatment of fetal arrythmias
Drug therapy
Gene therapy
Fetoscopic electrocautery and laser surgery
Delivery by EXIT procedure: the newborn receives oxygen while its placenta is still attached to the mother until lifesaving procedures are done
We are the only facility to provide many of these procedures in the 6-state region surrounding Kansas City.
Additional procedures
Amniocentesis
Cervical cerclage
Chorionic villus sampling
Fetal blood sampling
Fetal echocardiology
Genetic counseling
Genetic screening
Prenatal diagnosis (2D and 3D ultrasound)
Surviving Twin-to-Twin Transfusion Syndrome
Kristin Whittington's 19 week sonogram found that her twin daughters were identical, not fraternal as previously thought, and had twin-to-twin transfusion syndrome.
Read Kristin's story
Expertise helps create a family
When a cancer diagnosis threatened fertility, the Claassens relied on the expertise of the advanced reproductive medicine team at The University of Kansas Health System in Kansas City.
Read Story
Surviving 2 cancers
Young mom Mandy Garavaglia is going strong after surviving uterine and ovarian cancers.
Read Mandy's story
Wellness exam
The advanced fetal care team offers a first-trimester wellness exam to help parents-to-be make sure they're doing everything they can to have a healthy baby. The exam includes:
Discussion about your medical and family history
A complete physical exam
Detailed ultrasound
Blood sample
This 30- to 45-minute screening can detect chromosome abnormalities, malformations or birth defects, heart defects and the presence of twins. It also may help physicians gauge your risk of preterm birth. If any of these complications is suspected, you may receive additional tests, including a follow-up screening at 20 weeks.
Our team of renowned physicians and researchers has performed more than 3,000 successful intravascular fetal procedures. Among these procedures are hundreds of lifesaving fetal blood or platelet transfusions, drainage procedures, intrauterine shunt catheters, laser therapy for twin-to-twin transfusion syndrome and other fetal surgeries.
Labor and delivery
The birth of your baby is a special event. At The University of Kansas Health System, we strive to bring you evidence-based, safe and family-centered maternity care in a comfortable, state-of-the-art setting. Learn more about our labor and delivery services.
NICU
Physicians in the neonatal intensive care unit (NICU) at The University of Kansas Health System work with obstetricians, perinatologists (physicians who specialize in high-risk pregnancies), pediatric specialists and surgeons. Together, they provide an ongoing continuum of care for you and your baby. Learn more about our neonatal intensive care unit.
Our team
Our team of board-certified, fellowship-trained maternal fetal medicine doctors offers more than 100 years of combined experience.
Locations
1. Medical Pavilion

2000 Olathe Blvd.
Level 5C
Kansas City, KS 66160

Mon

8 a.m. - 4:30 p.m.

Tues

8 a.m. - 4:30 p.m.

Wed

8 a.m. - 4:30 p.m.

Thur

8 a.m. - 4:30 p.m.

Fri

8 a.m. - 4:30 p.m.

Sat

Closed -

Sun

Closed -

2. Women's Health Specialties

3943 Sherman Ave.
St. Joseph, MO 64506

Mon

8 a.m. - 4:30 p.m.

Tues

8 a.m. - 4:30 p.m.

Wed

8 a.m. - 4:30 p.m.

Thur

8 a.m. - 4:30 p.m.

Fri

8 a.m. - 4:30 p.m.

Sat

Closed -

Sun

Closed -

3. Quivira Specialty Care

12000 W. 110th St.
Overland Park, KS 66210

Mon

8 a.m. - 4:30 p.m.

Tues

8 a.m. - 4:30 p.m.

Wed

8 a.m. - 4:30 p.m.

Thur

8 a.m. - 4:30 p.m.

Fri

8 a.m. - 4:30 p.m.

Sat

Closed -

Sun

Closed -

4. Women's Health Specialties

Women's Health Specialties
634 SW Mulvane St. Suite 409
Topeka, KS 66606

Mon

8 a.m. - 4:30 p.m.

Tues

8 a.m. - 4:30 p.m.

Wed

8 a.m. - 4:30 p.m.

Thur

8 a.m. - 4:30 p.m.

Fri

8 a.m. - 4:30 p.m.

Sat

Closed -

Sun

Closed -

5. Englewood Center

101 NW Englewood Road
Suite 130
Gladstone, MO 64118

Mon

8 a.m. - 4:30 p.m.

Tues

8 a.m. - 4:30 p.m.

Wed

8 a.m. - 4:30 p.m.

Thur

8 a.m. - 4:30 p.m.

Fri

8 a.m. - 4:30 p.m.

Sat

Closed -

Sun

Closed -