Skip Navigation
For some, heart disease develops over time. For others, it is a part of life from the beginning. Congenital heart disease refers to a problem with the heart that is present at birth. We offer comprehensive, lifelong care for congenital heart disease. Our cardiologists use the most modern methods of detection for early diagnosis and treatment.
Whether you are an adult with congenital heart disease or caring for a child who has been diagnosed, The University of Kansas Health System offers complete care to support you.
What is congenital heart disease?
Congenital heart disease happens during pregnancy when the heart does not form properly, usually within the first 8 weeks of a baby's development. The condition is present at birth, but it may not be detected right away. In fact, many adults with congenital heart disease can live long lives without any lifestyle restrictions or symptoms. The only way to know for sure if you have congenital heart disease is to be evaluated by a cardiologist.
Types of congenital heart disease
Congenital heart disease can take many forms, from simple to complex. Some of the most common types of congenital heart disease include:
Chamber problems
Holes in the heart
Valve problems
Vessel problems
Congenital heart defects, or problems with the heart's structure, are the most common type of congenital heart disease.
Congenital heart disease symptoms and risks
Congenital heart disease symptoms will vary from person to person, depending on the number, type and severity of defects. For some, no symptoms are present. Others may develop symptoms later in life, while some will have symptoms at birth or in early childhood.
Common signs of congenital heart disease include:
Cyanosis (bluish coloring of the skin, lips and fingernails)
Easily fatigued
Heart murmur
Poor blood circulation
Rapid breathing
Shortness of breath
Slow weight gain or growth (in children)
Congenital heart disease diagnosis and screening
Congenital heart disease can be diagnosed during pregnancy, in infancy or later in life. There are a number of cardiac diagnostic tools that can be used to identify a congenital heart problem. Once an accurate diagnosis is made, your cardiologist may or may not recommend treatment, depending on the severity of your condition.
Heart defect leads to transplant
One day, Steve Herndon was hiking with his family. The following week, he was in heart failure. A heart transplant gave him a second chance at life.
Read Steve's story
Congenital heart disease treatment
Some people can go without treatment for their congenital heart disease symptoms and live normal lives with no long-term effects to their heart health. Others with more serious conditions may need one or more treatment options right away:
Lifestyle changes
Medications
Why choose us for congenital heart disease treatment
Congenital heart disease can affect your choice of career, decisions on pregnancy, physical activity and life plans. The University of Kansas Health System can provide you with information about maintaining your health, reducing your risk for heart disease and making appropriate lifestyle choices for your condition.
Our specialists include dedicated physicians with deep experience in congenital heart disease. Our nurses are also dedicated to this area of specialty and have the expertise to understand your particular condition and concerns.
Because we're an academic medical center, you'll benefit from a dedicated team of experts. Your care team may include cardiologists, surgeons, nurses and others. You will see both your cardiologist and one of our experienced clinical nurse specialists at every clinic visit. Nurses are on call any time to address your concerns.
Your cardiologist can consult with other leading specialists who are located across the hall instead of across town. We also have regular conferences with Children's Mercy Hospital to coordinate care for younger patients and those in transition to adulthood.
Our hospital also benefits from a close relationship with specialists in pulmonary vascular disease. Our vascular specialists offer comprehensive medical services for pulmonary hypertension, a problem often associated with adult congenital heart disease.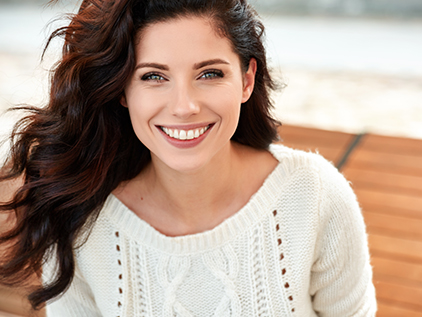 Pregnancy and heart disease
If you have a known or suspected heart condition and are pregnant or planning to become pregnant, you need to be evaluated by a cardiologist. Our doctors offer specialized care for pregnant women with heart conditions.
Pregnancy care