Skip Navigation
While Alzheimer's disease is the most common type of dementia, the level of memory loss experienced is not a normal part of aging. Alzheimer's disease symptoms worsen progressively over time. More than 5 million Americans live with Alzheimer's disease, most of them 65 years or older.
Alzheimer's disease is difficult to diagnose. At The University of Kansas Health System, our memory clinic team is focused on helping those with Alzheimer's disease and your family manage your symptoms to maximize your quality of life.
What is Alzheimer's disease?
Alzheimer's disease causes nerve cells in the brain to die, inhibiting the ability to communicate or perform tasks and skills. The death of the nerve cells causes individuals to become forgetful, experience personality changes and have difficulty completing daily tasks.
Because Alzheimer's disease is progressive, symptoms can start out as very mild. This is one of the reasons that getting an early and accurate diagnosis can be so challenging.
Alzheimer's disease symptoms and risks
There are no specific indicators that a person will develop Alzheimer's disease. Scientists believe that age, family history and genetics each play a role. Increasing age is the primary risk factor in developing Alzheimer's disease.
The more common cognitive changes that result from Alzheimer's disease include:
Confusion with time or place
Difficulty performing familiar tasks
Emotional apathy
Impaired communication and judgment
Inability to follow directions
Language deterioration
Memory loss, especially short-term memory
Personality or mood changes
Reduced visual and spatial awareness
Restlessness
Late-stage, or severe Alzheimer's, typically requires full-time assisted care, including hospice care.
Alzheimer's disease diagnosis and screening
Alzheimer's disease symptoms are strikingly similar to those of other types of dementia. There is not a single, comprehensive test for diagnosing Alzheimer's disease, but by eliminating the presence of other diseases, memory clinic doctors can achieve a diagnosis in about 90% of cases.
Physicians will run a complete battery of tests and evaluations to determine how to best address dementia. Once other possible diagnoses are ruled out, doctors can use additional tools to confirm a diagnosis:
Blood tests
Complete review of medical history
Full neurological examination
Other tests may include a spinal tap, an electroencephalogram, which records the brain's continuous activity, and genetic testing.
We are leading the prevention field in Alzheimer's disease. Our ability to use new technology, such as brain scans that can detect Alzheimer's-related changes before the onset of memory loss, is moving the field of prevention research forward rapidly. – Jeffrey Burns, MD

Co-director, Alzheimer's Disease Research Center
Alzheimer's disease treatment
Scientists and clinical leaders know much more about Alzheimer's disease today than they did just 10 years ago. Statistics have shown that early diagnosis improves the chances that you can benefit from treatment and gives you a better opportunity to participate in clinical trials. Early diagnosis of Alzheimer's disease also provides families more time to develop relationships with doctors and caregivers.
Alzheimer's disease treatment at The University of Kansas Health System gives you and your family access to an interdisciplinary care team dedicated to supporting your complete needs with respect to this condition.
Our team works with you to apply drug and nondrug therapies to lessen common Alzheimer's disease symptoms, such as sleep changes, personality or mood changes and memory loss.
In July 2023, the FDA fully approved a new medication that has been shown to slow progression of Alzheimer's disease at its earliest stages. The medication, lecanemab – brand name Leqembi – is approved for use in patients with mild cognitive impairment and mild dementia who have biological marker evidence of disease. This treatment is available at The University of Kansas Health System but can only be prescribed by physicians in our memory clinic.
Why choose us for Alzheimer's disease treatment
We have the only National Institute on Aging-designated Alzheimer's Disease Research Center in the region. The physicians and nurses at our memory clinic have dedicated their careers to caring for people with Alzheimer's disease and the research needed to enable prevention. We offer more exercise and drug trials than any other hospital in our area.
We offer the region's only program led by fellowship-trained physicians. Our neurologists have completed additional training specific to Alzheimer's disease treatment.
Our multidisciplinary team includes physicians, nurse practitioners, an LPN and a social worker. Each is deeply invested in patient care and research.
For patients who require advanced testing, we are the only hospital in the region to administer an Amyvid™ scan, which includes a dye injection that highlights the plaque in the brain that causes Alzheimer's disease.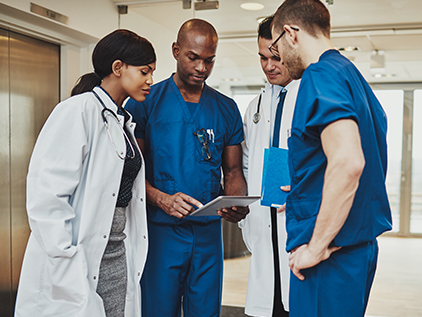 Leading research and clinical trials
As part of one of the nation's premier academic medical centers, our care providers are committed to research and scientific discovery through the University of Kansas Medical Center. We can often include our patients in potentially lifesaving clinical trials and treatment options not available anywhere else.
Our Research
Specialized care for cognitive disorders
Diagnosis of a cognitive impairment can bring up questions and uncertainty. Our Cognitive Care Network, in partnership with the University of Kansas Alzheimer's Disease Center, provides education and support for individuals and families living with this diagnosis. We know it's important to diagnose mild cognitive impairment (MCI), Alzheimer's disease and other dementias early. This helps the person diagnosed, family members and providers work together to support wellness and positive changes. Our interdisciplinary team's health empowerment model aids understanding and management of these cognitive changes.
Call us at 913-945-7310 more information.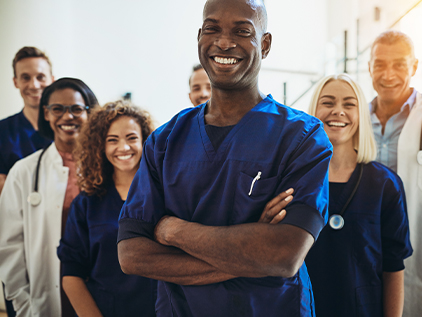 Find a doctor
Doctors at The University of Kansas Health System are care providers and researchers at the forefront of new medical discoveries. From primary care to complex conditions, we offer hundreds of specialists.
Find a doctor