Skip Navigation
A concussion occurs when a bump or blow to the head interrupts the normal activity of the brain. More than 3 million occur in the U.S. every year.
We offer leading, interdisciplinary concussion treatment. Our team includes experts from numerous specialties that ensure complete care in the event of a concussion: neurologists, neurosurgeons, neuropsychologists, sports medicine specialists, therapists and trauma specialists.
Education is an important component of our approach to concussion treatment. In addition to supporting patients, our clinical nurse coordinator provides community outreach to promote awareness of concussion signs, symptoms and care protocols. Since 2010, we have connected with more than 100,000 people, from coaches and athletic trainers to school nurses and physicians.
Our collaborative team achieves outstanding outcomes and faster recovery rates for our patients.
Concussion care can be very misunderstood. People who call me are frustrated, in pain and tired. They're trying to work or go to school, and it's difficult to understand that, with a brain injury, they can't. I provide education and assurance in the moment, giving them personalized attention as they work through injuries. – Jill Kouts, RN

Clinical nurse coordinator
About concussions
Concussions are a form of traumatic brain injury. They commonly occur among children, adolescents and adults during participation in sports. Our sports medicine experts offer leading treatment for such injuries, along with guidelines on safely returning to school, work and sports.
When concussions result from events other than sports, such as falls or car accidents, our neurologists provide the expertise you need to heal and return to good health.
Symptoms
Signs and symptoms common to concussion can fall into one of two categories:
Many patients recover from concussions quickly and easily. Others may experience symptoms for days or weeks. It is important to note that those who have had a previous concussion are at greater risk and face a longer recovery, should a second one occur.
Assessment, diagnosis and treatment
Our concussion specialists use a computerized concussion evaluation tool to help with recovery and returning to activities. The tool is called ImPACT® (immediate postconcussion assessment and cognitive testing). The test measures attention span, memory, problem-solving and reaction times. It also provides baseline testing before a concussion for after-injury comparisons.
We may also diagnose a concussion using:
A neurological evaluation
Cognitive testing, conducted by a neuropsychologist
Imaging studies, such as computerized tomography (CT) scan or magnetic resonance imaging (MRI)
Recovery from a concussion is key to long-term brain health. Rest is the most important component of recovery. Your brain needs time to heal. You should return to your daily activities slowly, and only with your doctor's consent. Patients recovering from a concussion should:
Get plenty of rest and sleep, 7-8 hours of sleep each night.
Avoid physically and mentally intense activities, including computer use and texting.
Refrain from drinking alcohol.
Eat nutritious foods and drink plenty of water.
Avoid taking medicines without your doctor's permission, especially aspirin, blood thinners and drugs that cause drowsiness.
Why choose us
We are committed to providing exceptional care for every patient who receives a concussion. We also focus on education and awareness to improve outcomes when concussion occurs. Our efforts have yielded significant improvement in the average number of days from referral to discharge.
To help patients in all aspects of coping with concussions, we provide several in-house support groups and partner with Turning Point: The Center for Hope and Healing. These resources assist patients and families with support for the physical, mental and emotional impact of medical challenges.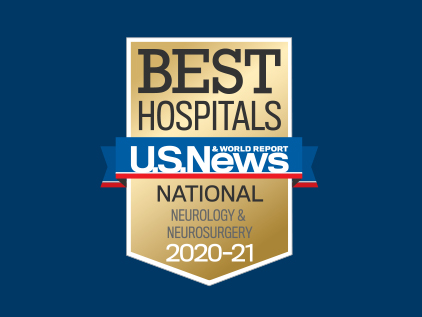 Ranked among the nation's best
Our program ranked among the nation's best in U.S. News & World Report's Best Hospitals 2020-21. Rankings are based on measurable achievements in quality, safety, nursing excellence and more. We are proud to provide you and your loved ones with nationally recognized neurology and neurosurgery care.
Read about this honor
Our experts
Learn more about our leaders in concussion treatment and research.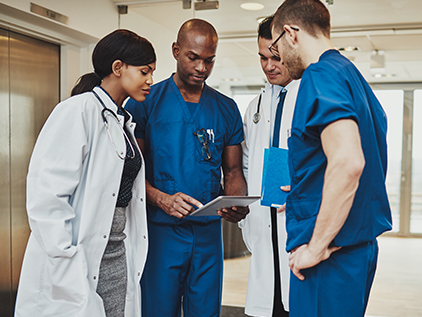 Leading research and clinical trials
As part of one of the nation's premier academic medical centers, our care providers are committed to research and scientific discovery through the University of Kansas Medical Center. We can often include our patients in potentially lifesaving clinical trials and treatment options not available anywhere else.
Our Research