Skip Navigation
Penile curvature, also known as Peyronie's disease, is a condition that occurs when fibrous scar tissue develops on the penis causing curved, painful erections. Penile curvature can be caused by injury or trauma to the penis, or it can be the result of genetic factors.
Physicians at The University of Kansas Health System provide leading-edge treatments for Peyronie's disease. Those with recent disease onset may only need an in-office treatment, while men who have a long history of penile curvature often require surgical intervention. Whatever your needs, The University of Kansas Health System provides all available options for penile curve correction.
What is penile curvature?
It is normal for penis size and shape to vary among men, so a curved erection doesn't necessarily indicate the presence of Peyronie's disease. However, penile curvature that results from Peyronie's disease causes significantly curved erections that are also painful.
Peyronie's disease results from fibrous scar tissue that develops on the penis, possibly due to a previous injury. This results in penile curvature that can be severe enough to interfere with a man's ability to achieve or maintain an erection (erectile dysfunction). Penile shortening can also occur. Without treatment, Peyronie's disease tends to worsen with time.
Penile curvature symptoms and risks
The symptoms of Peyronie's disease can appear gradually or rapidly, and may include:
A noticeable bend to the penis
Erection problems
Penile pain, with or without an erection
Penile shortening or other deformity, such as narrowing or developing an hourglass shape
Scar tissue that can be felt as lumps or tight bands under the skin of the penis
Stress or anxiety due to concerns over sexual abilities
In many cases, the symptoms of Peyronie's disease worsen initially, then stabilize between 3-12 months after the initial onset. Typically, the pain associated with erections improves within 1-2 years, although the penile curvature and shortening remain unchanged.
It's currently believed that Peyronie's disease develops due to a former injury that leads to unusual scar tissue development. However, not every injury to the penis will result in painful penile curvature. Other possible risk factors for Peyronie's disease include:
Age: The incidence of penile curvature increases for men in their 50s and 60s.
Connective tissue disorders: In men with certain connective tissue disorders, such as Dupuytren's contracture, penile curvature seems more likely to occur.
Heredity: Having a family member with Peyronie's disease increases your risk of penile curvature.
Penile curvature diagnosis and screening
Doctors can often correctly diagnose Peyronie's disease during a normal physical exam. Your doctor may also order an ultrasound to look for scar tissue or evaluate blood flow to the penis.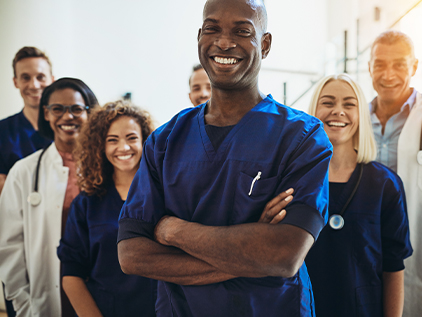 Find a doctor
Doctors at The University of Kansas Health System are care providers and researchers at the forefront of new medical discoveries. From primary care to complex conditions, we offer hundreds of specialists.
Find a doctor
Penile curvature treatment
The course of treatment your doctor recommends for penile curvature correction will depend on how long you've been having symptoms. Men in the earliest stages of Peyronie's disease may benefit from a different approach compared to men with more advanced penile curvature.
In the beginning stages (acute phase) of Peyronie's disease, early treatment may help slow the symptoms from worsening. Initial treatment options for penile curve correction include injection therapy and traction therapy. Corrective penile curvature surgery is only recommended after the disease has stabilized (chronic phase) and symptoms are no longer worsening. This is to prevent the need for additional surgeries.
Rarely, some men may see improvement in their Peyronie's disease symptoms without any treatment.

Still the best
Our hospital continues to rank as the best in Kansas City and in Kansas according to U.S. News & World Report.

Magnet-recognized
The University of Kansas Hospital has been designated a Magnet® facility by the American Nurses Credentialing Center since 2006.

Top academic medical center
Earned Vizient's 2018 Bernard A. Birnbaum, MD, Quality Leadership Award; ranked 5th out of 99 academic medical centers studied.