Skip Navigation
Problems with sexual interactions can impact you as an individual as well as strain a relationship or marriage. Erectile dysfunction (ED) can occur at any age and can be persistent, recurrent or situational. ED is a common problem affecting more than 50% of men between the ages of 40 and 70. With newer treatments available, public awareness of the problem has greatly increased.
If you suffer from ED, the team at The University of Kansas Health System can help.
What is erectile dysfunction?
Erectile dysfunction, or impotence, is the persistent inability to maintain an erection that is firm enough or lasts long enough to have sexual intercourse. In the past, physicians often attributed ED to psychological causes. However, we now know that psychological causes are responsible for less than 10% of cases of serious ED. ED is a common problem that's often caused by physical conditions, including prostate cancer, diabetes and cardiovascular disease.
ED can limit your intimacy, affect your self-esteem and impact your most important relationships. However, the good news is that today nearly every case is treatable.
Erectile dysfunction symptoms and risks
Erectile dysfunction, as with many health conditions, has a spectrum of severity. The most frequent symptom is the inability to achieve any penile erection at all. Commonly, however, men may experience partial erection with either incomplete rigidity or loss of rigidity before ejaculation.
Common causes of ED include medications for other conditions, arterial blockage due to atherosclerosis, peripheral nerve damage due to diabetes, pelvic fracture and spinal cord injury. Fortunately, determining the specific cause of ED is usually not necessary as treatment is fairly standard.
Erectile dysfunction diagnosis and screening
Often, your doctor can diagnose erectile dysfunction based on your description of symptoms and medical history along with a physical exam. In some cases, your doctor may recommend additional tests to rule out or identify an underlying condition that could be the cause of your ED symptoms.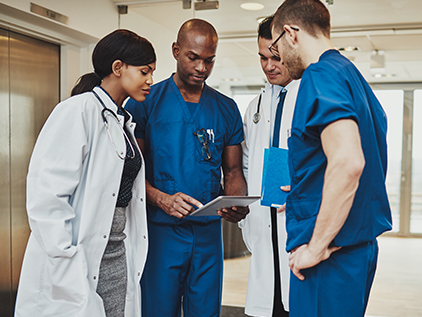 Leading research and clinical trials
As part of one of the nation's premier academic medical centers, our care providers are committed to research and scientific discovery through the University of Kansas Medical Center. We can often include our patients in potentially lifesaving clinical trials and treatment options not available anywhere else.
Our Research
Erectile dysfunction treatment
ED usually can be treated easily with prescription oral medications such as Viagra®, Levitra® or Cialis®. Physicians at The University of Kansas Health System will evaluate your erectile dysfunction and select the best medication for you.
If ED medication is not effective for you, our physicians are experienced in a wide range of options to treat erectile dysfunction:
Injections
Intraurethral therapy
Surgical placement of a penile prosthesis
Vacuum erection devices
If surgery is needed for your erectile dysfunction, our urologists are among the few physicians in the Kansas City area who implant penile protheses and perform complex prothesis surgery to treat erectile dysfunction. This procedure uses an artificial device to provide erections and is reported to result in satisfaction rates greater than 90%. With extensive experience in these techniques, our physicians offer the latest approaches for surgical correction of impotence.
A penile implant is entirely concealed within the body and is designed to be simple and discreet to operate. ED implant surgery can offer a long-term solution to ED and help you return to an active, satisfying sex life.
As with any medical procedure, there are risks involved and not all men are candidates for a penile implant. Discuss the risks and benefits of this procedure in more detail with your doctor. There are benefits and risks to penile implants:

Still the best
Our hospital continues to rank as the best in Kansas City and in Kansas according to U.S. News & World Report.

Magnet-recognized
The University of Kansas Hospital has been designated a Magnet® facility by the American Nurses Credentialing Center since 2006.

Respect for all people
Named a leader in LGBTQ+ Healthcare Equality by the Human Rights Campaign.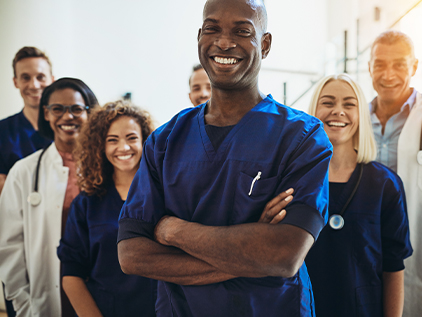 Find a doctor
Doctors at The University of Kansas Health System are care providers and researchers at the forefront of new medical discoveries. From primary care to complex conditions, we offer hundreds of specialists.
Find a doctor