Skip Navigation
Vulvovaginal disorders can refer to a number of different conditions and infections that affect a woman's external genitalia (vulva) and vagina. Vulvovaginal disorders and their associated symptoms can be mild or serious.
In order to receive an accurate diagnosis and effective treatment for your vulvovaginal disorder, it's important to seek the help of a healthcare provider who specializes in women's health issues. At The University of Kansas Health System, our skilled specialists offer advanced care and treatment for these complex, intimate concerns.
What are vulvovaginal disorders?
Vulvovaginal disorders can refer to a wide spectrum of health conditions that impact the vulva and vagina. These can range from mild yeast infections to more significant concerns like gynecologic cancer.
Although they are common, vulvovaginal disorders are also frequently misdiagnosed. A provider with expertise in urogynecological health is essential for determining a proper diagnosis along with prompt treatment.
Types of vulvovaginal disorders
There are many different kinds of vulvovaginal disorders. Some of the most common are:
Bacterial vaginosis
Clitoral pain (clitorodynia)
Genital warts
Lichen planus
Vaginal intraepithelial neoplasia (VAIN)
Vulva intraepithelial neoplasia (VIN)
Vulvar dermatitis
Vulvar pain (vulvodynia)
Vulvar vestibulitis syndrome
Yeast infections
Vulvovaginal disorders symptoms and risks
The symptoms experienced with various vulvovaginal disorders will vary depending on the exact condition. Some signs that could indicate the presence of an infection or other concern can include:
Irregular bleeding
Itching or burning, either internally or externally
Skin irregularities, such as white patches or bumps
Vaginal discharge
Vaginal or vulvar pain
Risk factors also vary depending on the condition diagnosed. Possible risk factors that could increase a woman's chances of developing vulvovaginal disease symptoms include high-risk sexual behavior and a history of smoking. However, some vulvovaginal conditions can occur due to another underlying health concern. For example, yeast infections are more likely to occur in those with diabetes, and they can also be triggered by taking antibiotics.
Vulvovaginal disorders diagnosis and screening
Because many vulvovaginal disorders can present with such similar symptoms, a medical history and description of symptoms alone is not sufficient for doctors to make an accurate diagnosis. Instead, your doctor may perform 1 or several additional tests to determine the cause of your symptoms:
Amine odor test
Biopsy, if needed
Physical evaluation, including a pelvic exam
Saline wet mount
Vaginal pH level test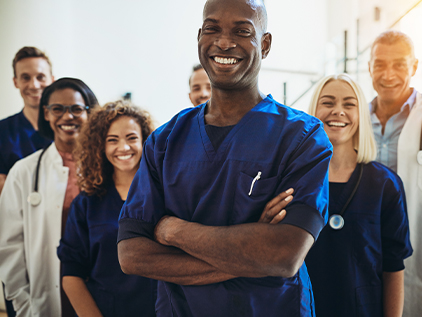 Find a doctor
Doctors at The University of Kansas Health System are care providers and researchers at the forefront of new medical discoveries. From primary care to complex conditions, we offer hundreds of specialists.
Find a doctor
Vulvovaginal disorders treatment
There are several different possible treatments your doctor may recommend, depending on your symptoms and the type of vulvovaginal disorder diagnosed:
Physical or sexual therapy
Prescription oral medication
Prescription topical creams or ointments
Surgery

Still the best
Our hospital continues to rank as the best in Kansas City and in Kansas according to U.S. News & World Report.

Magnet-recognized
The University of Kansas Hospital has been designated a Magnet® facility by the American Nurses Credentialing Center since 2006.

Respect for all people
Named a leader in LGBTQ+ Healthcare Equality by the Human Rights Campaign.