Skip Navigation
Bariatric Weight-Loss Surgery Resources
Bariatric Weight-Loss Surgery
Bariatric Weight-Loss Surgery Resources
At The University of Kansas Health System, we are committed to supporting you through your entire weight-loss journey. Whether you are still deciding if weight-loss surgery is right for you, preparing for your surgery or looking for support after your procedure, we offer a variety of patient resources to help you through each step along the way.
Step 1: Get informed
Weight-loss surgery results in dramatic weight loss and in the improvement or complete resolution of many weight-related medical conditions. However, it is a major, life-changing event and an important decision. That's why anyone considering weight-loss surgery is encouraged to attend one of our seminars. We offer an in-person seminar and online seminar to learn about the different types of weight-loss surgery and their pros and cons.
Learning about your procedure will help you take an active role in your weight-loss plan so you can be more successful. It will also allow you to take advantage of all the services and opportunities we offer to support you.
Step 2: Stop smoking
If you smoke, you will need to quit before having weight-loss surgery. This is a very important and required step because smoking increases the production of stomach acid, which can cause ulcers and perforations of the stomach. It can also cause serious problems after surgery.
When you decide to have weight-loss surgery, you are committing to a healthier lifestyle, and smoking is simply not compatible with this commitment. If you fail a nicotine test before your surgery is scheduled, it will be canceled. Nicotine can stay in your system for up to 30 days and secondhand smoke can also cause you to test positive. Please commit to stop smoking now, and seek resources from your primary care physician if you need help.
Step 3: Consult with your insurance provider
Contact your insurance provider and ask for your policy information to learn whether weight-loss surgery and related services are covered. Insurance providers often have strict requirements for weight-loss surgery. One of these requirements may include meeting with a dietitian and undergoing a supervised diet for a designated period of time before your procedure is approved. Your insurance provider will require a psychological evaluation, and they may also request a medical evaluation, sleep study or other screenings.
Step 4: Prepare
You will need to take steps to prepare for your weight-loss surgery. This may include meeting with specialists and having some tests.
Weight-loss surgery is an important and lifelong decision. Before your surgery, you will be required to have a psychological evaluation to ensure you understand the implications of your procedure and the behavioral changes that go along with it.
Your insurance provider may also require a medical evaluation, a sleep study to test you for sleep apnea and other screenings.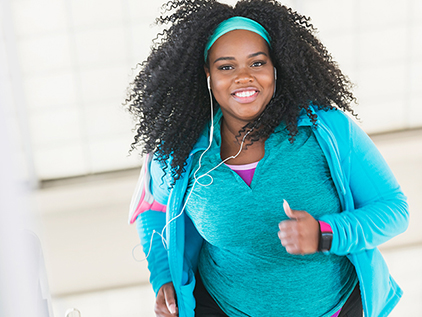 Take the first step. Watch the video now.
Those interested in weight-loss surgery are encouraged to watch our online seminar before scheduling a consultation with a weight-loss surgeon at The University of Kansas Health System.
View the online seminar
Related links