Skip Navigation
About Breast Imaging
We provide comprehensive breast imaging services that combine the latest techniques for noninvasive imaging with compassionate patient care. Our dedicated, board-certified, fellowship-trained radiologists specialize in breast disease diagnosis and offer the most advanced technologies and techniques in the region.
We have the experience and expertise to provide the highest quality care because our breast imaging specialists evaluate thousands of patients for breast cancer each year. Our team of radiologists and pathologists specialize in diagnosing breast cancer. Their proficiency enables them to define the precise features of a patient's tumor so that a personalized treatment plan can be created for each patient.
The easiest way to detect breast cancer is by taking an active role in your breast health. Making the time for your annual mammogram is key. Learn about breast imaging FAQ.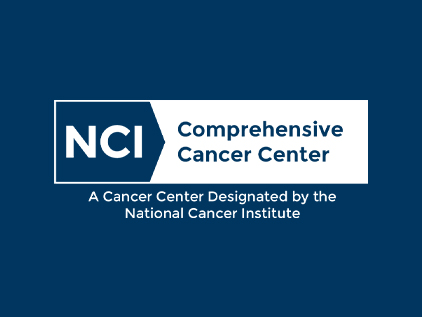 NCI-designated comprehensive cancer care
The University of Kansas Cancer Center is 1 of fewer than 60 National Cancer Institute-designated comprehensive cancer centers nationwide, offering the gold standard in cancer treatment. As a nationally recognized leader in cancer care, we are the only cancer center in the region to offer the full continuum of breast cancer care.
See our services
Why choose us
When breast cancer is detected at its earliest stage, it is 98% curable. But it's up to you to schedule an annual screening. Get the peace of mind you deserve at The University of Kansas Health System.

The American College of Radiology mandates breast radiologists read a minimum of 240 breast images per year. Our breast radiologists now read more than 31,000 images a year. They also have a higher cancer detection accuracy rate as a result of their expertise and experience. In fact, they detect early-stage breast cancer at almost double the national benchmark.

Anyone who has experienced a suspicious mammogram knows the stress of waiting days or even weeks to hear the results or undergo additional tests. Normal, cancer-free results are delivered within a few days. If you require further testing after a mammogram, we work to eliminate your anxious wait. You will receive your diagnostic mammogram results the same day.

We focus on privacy and comfort for women receiving breast imaging services. A spa-like setting in the Elaine Polsky Changing Suite at our Westwood location offers private changing rooms, comfortable gowns and secure lockers for your belongings. The aroma of lavender and orange peppermint is soothing and relaxing.

We offer FDA-approved 3D mammograms that detect breast cancer at its earliest stage. Our expert mammographers are trained to get the clearest, most accurate images with this technology.

Our breast imaging center was the first in the region to earn accreditation from The American College of Radiology (ACR) and to become recognized as a Breast Imaging Center of Excellence. This designation is awarded to breast imaging centers that earn accreditation in the ACR's entire voluntary breast imaging accreditation programs and modules, in addition to the mandatory Mammography Accreditation Program. We also are an NAPBC Accredited Breast Center, providing comprehensive care, including a full range of state-of-the-art services, an interdisciplinary team approach to coordinate the best treatment options and access to ongoing clinical trials and new treatment options.
Breast Screening Guidelines
Optimal breast health comes from having regular screenings. Mammograms and clinical breast exams, along with breast self-exams, are essential for early detection. Breast cancer is the second most common cancer among women in the U.S. However, with early detection through regular screenings, thousands of lives are saved each year.
Women who are 40 and older should get a mammogram once a year. Women in their 20s and 30s should have a clinical breast exam every 3 years. If you are under 40 years old, have a family history of breast or ovarian cancer or have had radiation treatment in your chest area, ask your physician when to have a mammogram.
Advanced technology
We offer the following diagnostic imaging tools to evaluate breast tissue:
Mammogram: A mammogram produces X-ray images of the breast. We use digital mammograms, which provide clear, 3D images highlighting unusual structures, such as calcifications or masses, which may need further evaluation.
Tomosynthesis: 3D digital imaging uses compression and X-rays. 3D mammograms make it possible for radiologists to detect the difference between cancerous and noncancerous breast tissue, especially in patients with dense breasts. We only perform 3D mammograms, which are now covered by Kansas and Missouri health insurance plans.
Diagnostic ultrasound: Ultrasound is used to determine if a suspicious area is fluid-filled or solid. If the area is solid, a biopsy can be used to rule out cancer.
MRI (magnetic resonance imaging) and abbreviated MRI: MRI is used when ultrasound does not definitively determine whether an abnormality found on a diagnostic mammogram is solid.Con
Whole breast screening ultrasound: This type of ultrasound helps evaluate dense breast tissue and patients at a higher risk for breast cancer in conjunction with mammography.
Contrast-enhanced mammogram (CEM): A mammogram performed after IV administration of iodinated contrast. Images are processed and interpreted in real-time by the radiologist.
We offer screening breast ultrasound at our Westwood and Overland Park locations. Screening breast ultrasound is performed as a supplement to mammography, not a replacement. Studies show that screening breast ultrasound can detect breast cancer in women with dense breast tissue. If you have dense breast tissue or have questions, we recommend discussing this type of additional screening with your physician.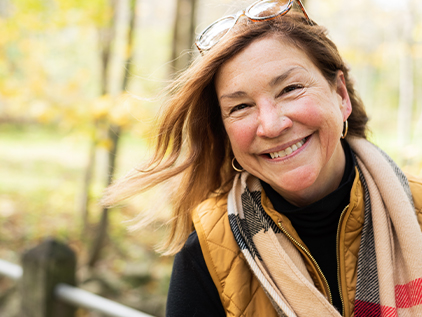 Westwood early detection screening project
We invite healthy women receiving their wellness mammogram to participate in a research study aimed at fighting cancer. A simple blood draw of 3 to 4 tablespoons given once a year after your mammogram allows researchers a better chance at early cancer detection.

Contribute to cancer research
Related links