Skip Navigation
Schedule Your Mammogram
The American College of Radiology recommends that women age 40 and older receive annual screening mammograms. Younger women with a family history of breast cancer, ovarian cancer or radiation in the chest area should talk with their healthcare provider about when to have a mammogram.
If you have pain or feel a lump in your breast, call
913-588-6804
, option 3 for scheduling assistance.
Choose your mammogram
Please note: If you have breast implants or use a cane, walker or wheelchair, you should select from the appropriate mammogram options below to ensure we meet your imaging needs on the day of your appointment.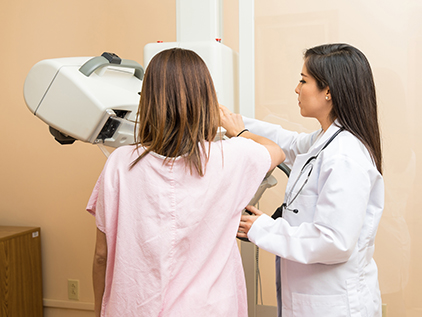 Benefits of 3D
The most significant improvement in mammography in the past 30 years. 3D mammography offers a variety of benefits, especially for women with dense breast tissue.

The 3D advantage
Related links