Skip Navigation
Breast Imaging Services
We are recognized among the nation's best hospitals and are the region's premier academic medical center. Our specialty-trained physicians and dedicated staff will ensure you experience the highest quality care possible.
Advanced technology, innovative care
Our comprehensive breast imaging services combine the latest imaging techniques with leading-edge scanning equipment and expert staff. Our board-certified and fellowship-trained radiologists work with technologists and nurses who are experienced in performing and reading cancer-related imaging studies. Together, they deliver exceptional cancer imaging expertise for patients, providers and investigators through our focused services, personalized care and innovation using the most advanced technology.
Your breast imaging options
Comprehensive imaging services
Monitoring your breast health is a crucial part of wellness, which is why we offer a variety of comprehensive breast imaging services. There are two primary types of mammograms available.
Routine screening mammogram
For those who have no breast health issues, such as a lump or unusual nipple discharge or pain, we offer 3D digital screening mammography for all patients. These are now covered by Kansas and Missouri health insurance plans.


Diagnostic mammogram
This mammogram is used to diagnose abnormal breast changes found during a screening mammogram or a self-exam. These may include a lump, pain, nipple thickening or discharge, or a change in breast size or shape. More pictures are taken than during a screening mammogram.
Additional diagnostic imaging
A mammogram performed after IV administration of iodinated contrast. Images are processed and interpreted in real-time by the radiologist.

Using mammography and an injection of contrast material, this screening creates pictures of the inside of the breast's milk ducts. It is most commonly used when a woman has experienced a bloody or clear discharge from the breast nipple but has an otherwise normal mammogram.

MRIs can be used to check for breast problems, such as a suspicious lump or mass. It can also help determine if breast cancer is present and aid in diagnosis and management.

Breast ultrasound uses sound waves to look at the inside of your breasts to determine if a suspicious area is fluid-filled or solid. If the area is solid, we may perform a biopsy to rule out cancer.
Breast biopsy
If diagnostic imaging tests indicate a breast abnormality, you may require a breast biopsy. Biopsy involves removing a small sample of tissue through one of several techniques. The choice of technique depends on the location and quality of the tissue to be examined.
In addition to standard surgical biopsy, we offer a minimally invasive, highly accurate procedure. We collect tissue by image-guided needle biopsy using the latest imaging technology for accurate sampling.
Image-guided breast biopsy options
Using MRI, your radiologist will find the exact area in question to biopsy. After it has been located, they will guide a thin needle to remove a sample of tissue or cells for the pathologist to examine.

Using specialized mammography machines, radiologists can pinpoint any suspicious areas found in a mammogram. These machines provide X-rays from two different angles to create two different images that guide the radiologist to the area of concern. They can then remove tissue samples for a pathologist to analyze for cancerous cells.

During this exam, a radiologist uses sound waves to determine the placement of the needle for extracting fluid or cell tissue for examination by a pathologist.
Why choose us
Breast imaging at The University of Kansas Health System is consistently recognized for meeting high standards of quality care.


ACR Center of Excellence
Our dedicated, board-certified breast radiologists read more than 31,000 images a year.

Accredited Breast Center
As an NAPBC Accredited Breast Center, we provide the highest standards of patient care.

Mammography Quality Standards Act
We are accredited by the FDA as part of the Mammography Quality Standards Act.
Multidisciplinary collaboration
Our team of breast radiologists and pathologists specializes in diagnosing breast cancer. Like our radiologists, our pathologists specialize exclusively in breast cancer, and their findings are critical to determining treatment. Breast pathology is the subspecialty of pathology dealing with diseases of the breast, both benign and malignant. It also includes evaluation of axillary lymph nodes. Breast pathologists play a central role in the multidisciplinary care of patients with diseases of the breast, and an accurate, state-of-the-art diagnosis is the cornerstone of any further evaluation.
Because we are an academic medical center, you benefit from collaboration among physicians. In addition to our breast imaging physicians, we have surgeons, pathologists and specialists in more than 200 fields. Their expertise may prove valuable in your diagnosis and recommended treatment plan.
Together, radiologists, pathologists, breast oncology surgeons, breast medical oncologists and radiation oncologists determine whether additional tests are needed for a definitive diagnosis. This multidisciplinary team meets regularly to develop the best treatment plan based on your tumor and your condition.
Imaging clinical trials
As an academic medical center, we offer access to a variety of clinical trials. This means you may benefit from the very latest advances in treatment. Clinical trials can provide you with additional options for your condition. Knowledge gained through these studies helps improve care and treatment for patients everywhere.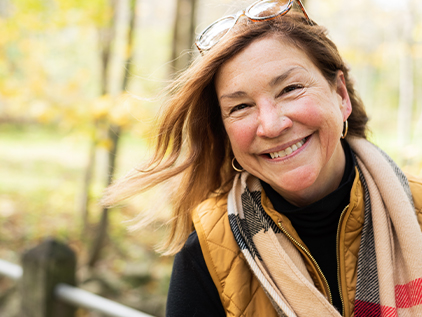 Westwood early detection screening project
We invite healthy women receiving their wellness mammogram to participate in a research study aimed at fighting cancer. A simple blood draw of 3 to 4 tablespoons given once a year after your mammogram allows researchers a better chance at early cancer detection.

Contribute to cancer research
Related links