Skip Navigation
Mammograms help save lives.
About 1 in 8 women will develop breast cancer over her lifetime. In fact, in the United States, a woman receives a breast cancer diagnosis every 2 minutes.
For those who are diagnosed, early detection provides the best outcomes and saves lives. With the right technology and the right imaging experts, breast cancer is detectable even at its earliest stage, when it's 98% curable.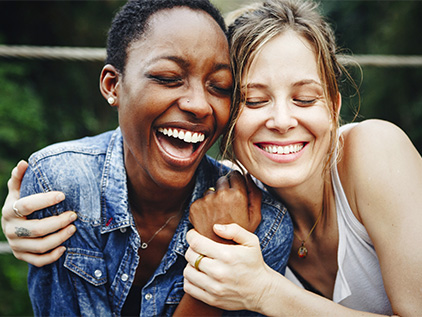 The Best Time to Get a Mammogram
Onalisa Winblad, MD, explains why all women should begin screening mammograms at age 40.
Learn more

ACR Center of Excellence
Our dedicated, board-certified breast radiologists read more than 31,000 images a year.

Early stage detection rate
Our experts find early-stage breast cancer at a rate that exceeds the national benchmark.

Accredited Breast Center
As an NAPBC Accredited Breast Center, we provide the highest standards of patient care.
Why The University of Kansas Health System for Breast Imaging
Prepare for your visit
Optimal breast health comes from having regular screenings. Mammograms and clinical breast exams, along with breast self-exams, are essential for early detection. Make the most of your screening.
Breast Imaging Information
Quality care
Our dedicated, board-certified radiologists specialize in breast disease diagnosis and offer the most advanced technologies and techniques available in the region. Our care is trustworthy and verified by objective sources.
Breast Imaging Options