Skip Navigation
Breast Imaging Patient Information
Optimal breast health comes from having regular screenings. Mammograms and clinical breast exams, along with breast self-exams, are essential for early detection.
The University of Kansas Heath System provides comprehensive breast imaging services using the latest technology. We offer scheduled exams or walk-in appointments for mammograms, depending on your needs.
Make the most of your mammogram
Are you scheduling a screening or a diagnostic mammogram?
A screening mammogram means there are currently no areas of concern.
A diagnostic mammogram is scheduled by you or your physician to address a specific concern. Before scheduling a diagnostic mammogram, you physician should fax us an order at 913-588-7872.
In order to register for an appointment online, you will need to choose a 3D mammogram. We recommend 3D mammograms for all patients, and they are now covered by Kansas and Missouri health insurance plans.
What to expect
If you have previous mammogram images, and they were taken at another facility, bring them with you or send them to us beforehand. This allows us to compare your current mammogram to your previous images so our radiologists can detect subtle changes in the breast tissue and ensure accurate interpretation. For details on transferring mammograms to us, call 844-323-1227.
Bathe or shower before your mammogram to remove any deodorant particles that could show up on your mammogram. Don't reapply deodorant before your mammogram.
After entering Breast Imaging, check in with our receptionist and relax while we prepare your records and the imaging room.
After registering, the mammographer will lead you into the imaging room to begin your mammogram. Mammograms take less than 10 minutes. Let your mammographer know if you have felt anything abnormal through self-exams.
The mammographer will verify the quality of the images taken.
We will escort you back to the changing suite to get dressed and depart. We will send you your mammogram results within 2 to 5 days.
If you are having a diagnostic mammogram or ultrasound, you will receive your results before you leave.
If a breast biopsy is indicated, we will attempt to schedule further testing before you leave our office. We will send biopsy results to your primary care physician within 3 business days.
For 3D mammograms, we compress your breast while an X-ray arm makes a quick arc over it, taking a series of images from different angles. This takes about the same time as a traditional mammogram. The images are sent electronically to the radiologist, who studies them and reports the results to your physician.
Whole breast screening ultrasound may be indicated if you have dense breast tissue. For this screening, you are in a reclining position during the procedure. Lotion is applied to your breast. The scanner, about the size of an 8x10 picture frame, is positioned firmly against your breast. The scanning process lasts less than 60 seconds. The entire exam takes less than 30 minutes.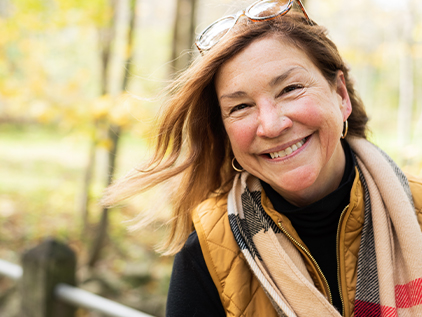 Westwood early detection screening project
We invite healthy women receiving their wellness mammogram to participate in a research study aimed at fighting cancer. A simple blood draw of 3 to 4 tablespoons given once a year after your mammogram allows researchers a better chance at early cancer detection.

Contribute to cancer research
Frequently asked questions
We have 3 locations for your convenience:

Westwood

2650 Shawnee Mission Pkwy.

Westwood, KS 66205

Located 5 miles east of I-35 on Shawnee Mission Parkway and Belinder Road, inside the Westwood Medical Pavilion and the Richard and Annette Bloch Cancer Care Pavilion.

7 a.m.-7 p.m., Monday-Thursday

7 a.m.-5 p.m., Friday

8 a.m.-2 p.m., Saturday

Shawnee

7405 Renner Road

Shawnee, KS 66217

Located a half-mile south of I-435 and Midland Drive on Renner Road, inside KU MedWest.

8 a.m.-4 p.m., Monday-Wednesday and Friday

9 a.m.-5 p.m., Thursday

Overland Park

10710 Nall Ave.

Overland Park, KS 66210

Located north of I-435 and Nall Avenue in Overland Park. The main entrance to the hospital is on the south side of the building.

7 a.m.-7 p.m., Monday-Thursday

7 a.m.-4 p.m., Friday

8 a.m.-noon, Saturday

Walk-ins are welcome at all locations.

You should receive screening mammogram results in the mail within 5 to 7 days. If there is a need for further testing, contact your doctor for an order to schedule additional testing.

Results of diagnostic mammograms and ultrasounds are available the same day of service. If a biopsy is necessary, we will answer your questions and schedule your procedure. Biopsy results are available in 3 to 4 days.

We will ask you to return for a problem-focused diagnostic mammogram and/or ultrasound to clarify what we saw on the screening mammogram. About 20% of those who return for a diagnostic mammogram and/or ultrasound need a biopsy. Of those, about 25% will eventually have a breast cancer diagnosis. Approximately 95% of patients who undergo a screening mammogram and are called back for further evaluation do not have breast cancer.

The technologist will place your breasts between 2 plates on the imaging machine and apply compression for a few seconds while we take each image. We ask you to hold your breath and not move during each exposure.

Compression helps flatten the breast tissue. This makes the mammogram clearer and easier to interpret. It helps keep the breast still so no motion is visible on the image. When breasts are compressed for imaging, less radiation is needed to penetrate the breast tissue.

You will fee the compression when it is applied for each image. Unless your breasts are already tender, the exam should not be painful. Our mammographers are specially trained in positioning our breasts for the most accurate images and the least discomfort. Some patients do experience brief discomfort.

No, the compression of breast tissue is needed to properly image the tissue.

If you have implants, we will take images that include the implant. To achieve those images, we apply light compression on the breasts. We then take images called implant displacement images. For these images, we compress the breast tissue that is in front of the implant.

A digital mammogram is processed through and stored on a computer in a digital or electronic format rather than on film. The image is faster because there is no developing process. Think of a digital camera versus a 35 mm camera with film. You can almost instantly see the image versus taking the film to the store and waiting for it to be developed.

We order a screening mammogram for someone who has no breast issues and is having the mammogram as part of a routine checkup. We order a diagnostic mammogram for patients who report a problem, have a history of breast cancer in their family or whose screening mammogram showed an abnormality. After a diagnostic mammogram, a radiologist will interpret the images while the patient waits.

Research shows that 3D mammography improves cancer detection and reduces the number of patients called back for additional imaging.

Call one of our financial counselors at 913-945-8919.
Related links