Skip Navigation
Our board-certified physicians and staff provide treatment in a caring, calming environment. We collaborate with colleagues in related specialties to bring you the most advanced care in the state of Kansas.
Services
We provide a complete range of treatment for conditions of the ear, nose and throat.
Chronic ear infections
Ear canal obstruction and infections
Ear, nose and throat masses
Ear, nose and throat trauma
Head and neck pain
Head and neck skin cancers
Hearing loss
Nasal and ear foreign bodies
Nasal infections or injuries
Nasal obstruction
Nasal, orbital and midface fractures
Neck masses
Nosebleeds
Oral lesions
Parathyroid disease
Positional vertigo
Salivary gland disorders
Sinusitis
Sleep apnea and other sleep disorders
Sore throats
Speech disorders
Swallowing disorders
Thyroid nodules and cancers


Learn more about thyroid nodules

Tongue tie
Tonsil-related sleep disturbance
Tonsillitis
Some of the procedures we regularly perform include:
Biopsy and removal of lesions
Biopsy of oral lesions
Biopsy or removal of lymph nodes
Breathing problem correction surgery
Custom ear protection, ear buds
Custom earplugs, swim plugs
Dilation of salivary ducts
Ear tube placement
Endoscopic sinus surgery
Epley maneuver
Eustachian tube dilation
Facial reconstruction for large defects
Fracture repair
Frenulectomy
Hearing tests and hearing aid services
Incision and drainage with bolster placement
Inspire therapy
Modified radical neck dissections
Nasal cauterization
Nasal valve surgery
Palate surgery
Parathyroidectomy
Pillar procedure
Removal of foreign bodies
Removal of nasal polyps
Removal of parotid tumors
Removal of stones
Removal of wax, fungal or bacterial infections
Septoplasty and turbinate reduction
Snoring and sleep disorder correction surgery
Thyroid biopsies
Thyroidectomy
Tonsillectomy and adenoidectomy
Sophisticated hearing testing
Our offices feature state-of-the-art audiology booths for thorough, precise hearing testing. Our audiologists conduct detailed evaluations to assess your personal hearing status.
Custom ear buds
We are pleased to provide affordable, effective, custom-fitted ear buds. For recreational, professional or athletic needs, we offer specialized ear buds for a perfect, personal fit. We offer the custom buds for just $50.
The power of multidisciplinary care
Our doctors work together to deliver personalized, comprehensive care for every patient. Members of your care team may include specialists or subspecialists in sinus surgery, head and neck conditions or cancers, voice care, pediatric care, allergy treatment, facial plastic and reconstructive surgery or hearing loss surgery.
Our unified approach ensures every patient receives advanced, personalized treatment that fosters strong outcomes and satisfaction.
When you begin your journey with our ENT professionals, you'll benefit from direct access to fellowship-trained physicians in subspecialty areas that may be relevant to your condition. These include:
Audiology
Head and neck oncology
Laryngology and professional voice
Otology and neurotology
Pediatric otolaryngology
Rhinology and skull base surgery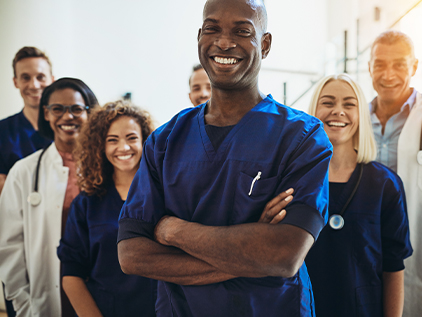 Find a doctor
Doctors at The University of Kansas Health System are care providers and researchers at the forefront of new medical discoveries. From primary care to complex conditions, we offer hundreds of specialists.
Find a doctor
The academic advantage
The University of Kansas Health System and the University of Kansas Medical Center together serve as the region's leading academic medical center. Academic medicine brings patients the latest and most innovative treatment options. As our doctors strive to provide quality patient care, they also drive research and conduct clinical trials to further scientific discovery. The balance enables patients to benefit from treatment opportunities not available anywhere else.
Why choose us
Our ENT experts are regularly recognized as "Top Doctors" by 435 Magazine. They maintain leadership positions with leading professional organizations across the country.
We provide comprehensive care in convenient locations.
As the teaching hospital affiliated with the University of Kansas Medical Center, our team is involved in research and clinical trials. Our patients can often participate in clinical trials not available elsewhere.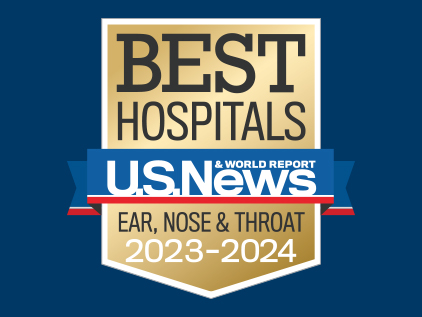 We believe patients come first
We start by putting patients first and it shows. Our program ranked No. 34 among the nation's best in U.S. News & World Report's Best Hospitals 2023-24. Rankings are based on measurable achievements in quality, safety, nursing excellence and more.
Read about this honor