Skip Navigation
Ear, Nose and Throat Care
Ear, Nose and Throat Care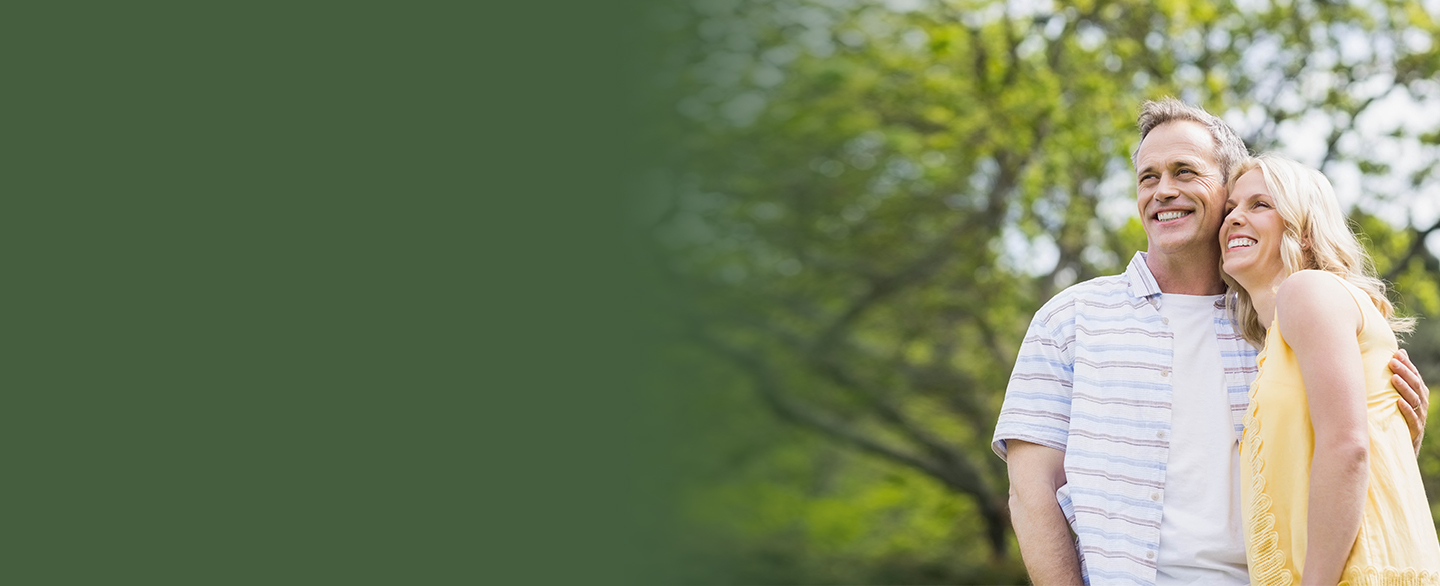 Our physicians collaborate across specialties to provide leading sinus surgery, head and neck cancer care, voice care, pediatric care, allergy treatment, facial plastic and reconstructive surgery and treatment of hearing loss. Our unified approach helps us achieve positive outcomes and elevate patient satisfaction.
Services
Diagnostic tools
Our experts work together to develop benchmarks for testing and leading-edge diagnostic tools used throughout the country. Our diagnostic services incorporate this advanced technology so conditions and disease are detected early. These services include:
Allergy testing
Microvascular reconstruction
Sinus evaluation
Sleep disorders, including sleep apnea
Treatment options
We provide a complete range of medical and surgical treatment options for ENT conditions. These options include the newest, least invasive innovations the field has to offer, such as:

ClariFix® cryotherapy is a minimally invasive and long-lasting solution for chronic rhinitis. When the nerves of the nasal cavity work overtime, they cause sniffling, dripping, coughing and congestion. Commonly prescribed medications may bring side effects or have little effect on symptoms at all. ClariFix, performed in the office with minimal risk or downtime, applies cooling therapy to the nasal nerves, interrupting the nerve signals before the nose runs or swells.

Inspire® is a therapy for obstructive sleep apnea. For those who have difficulty using or maintaining the cumbersome CPAP machine, Inspire offers an alternative for lasting relief from obstructive sleep apnea. The implanted device sends signals to the tongue throughout the night, stimulating it to move from the airway before sleep is disrupted.

The pillar procedure is used to relieve snoring and mild to moderate sleep apnea. These conditions can occur when the muscles at the back of the throat relax during sleep. The pillar procedure entails the surgical placement of small rods into the soft palate to firm up the tissue, minimizing relaxation and vibration.
We also provide other treatments involving:
Allergy desensitization
Assessment and treatment of pediatric problems of the ear, nose and throat
Comprehensive care of voice disorders, including the professional voice
Cosmetic and reconstructive surgery for the face, head, neck and jaw
Endoscopic surgery (ESS) to correct chronic sinus disease
Facial skin care and management
Implantable hearing aids and cochlear implants
Multidisciplinary management of skull base tumors
Placement of vagal nerve stimulation devices for seizure disorders
Surgery of head and neck tumors, including endoscopic laser surgery
Thyroid and parathyroid surgery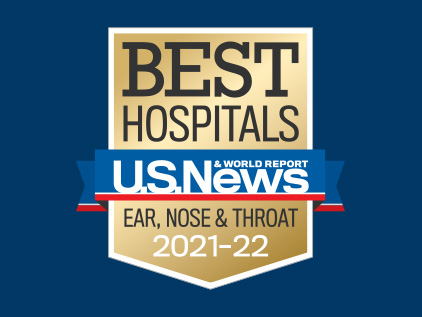 Ranked among the nation's best
Our program ranked No. 17 among the nation's best in U.S. News & World Report's Best Hospitals 2021-22. Rankings are based on measurable achievements in quality, safety, nursing excellence and more. We are proud to provide you and your loved ones with nationally recognized ear, nose and throat care.
Read about this honor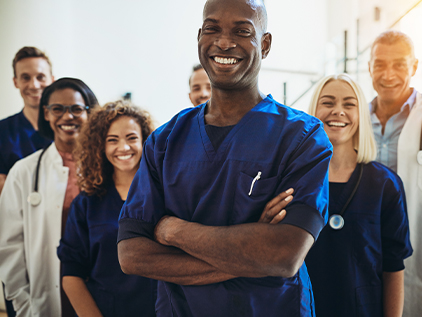 Find a doctor
Doctors at The University of Kansas Health System are care providers and researchers at the forefront of new medical discoveries. From primary care to complex conditions, we offer hundreds of specialists.
Find a doctor
Our locations
1. Medical Pavilion

2000 Olathe Blvd.
Level 3C
Kansas City, KS 66160

Mon

8 a.m. - 4:30 p.m.

Tues

8 a.m. - 4:30 p.m.

Wed

8 a.m. - 4:30 p.m.

Thur

8 a.m. - 4:30 p.m.

Fri

8 a.m. - 4:30 p.m.

Sat

Closed -

Sun

Closed -

2. Corporate Medical Plaza

10787 Nall Ave.
Suite 220
Overland Park, KS 66211

Mon

8 a.m. - 5 p.m.

Tues

8 a.m. - 5 p.m.

Wed

8 a.m. - 5 p.m.

Thur

8 a.m. - 5 p.m.

Fri

8 a.m. - 5 p.m.

Sat

Closed -

Sun

Closed -

3. KU MedWest

7405 Renner Road, Pod C
Shawnee, KS 66217

Mon

8 a.m. - 4:30 p.m.

Tues

8 a.m. - 4:30 p.m.

Wed

8 a.m. - 4:30 p.m.

Thur

8 a.m. - 4:30 p.m.

Fri

8 a.m. - 4:30 p.m.

Sat

Closed -

Sun

Closed -

4. Englewood Center

101 NW Englewood Road
Suite 130
Gladstone, MO 64118

Mon

Contact clinic for availability -

Tues

Contact clinic for availability -

Weds

Contact clinic for availability -

Thurs

Contact clinic for availability -

Fri

Contact clinic for availability -

Sat

Closed -

Sun

Closed -
Research and innovation
Our leading care providers are also leading researchers and educators. Learn more about our ENT team's educational programs and research initiatives at the University of Kansas Medical Center.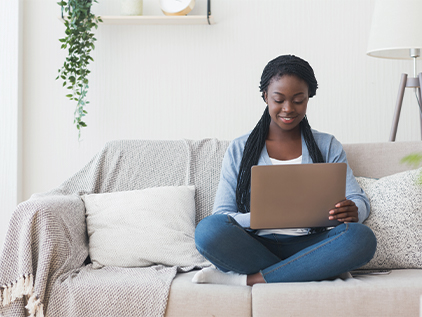 Convenient payments with CommerceCare™
Commerce Bank has partnered with The University of Kansas Health System to bring you CommerceCare™, a fast, flexible and patient-friendly extended financing solution. With CommerceCare™, you can get many of the elective care services you want now and pay over time. CommerceCare™ offers two convenient plans so you can choose the option that works best for you.
Apply now