Skip Navigation
Neuroradiology is a subspecialty of radiology. Our neuroradiology team uses images to diagnose and treat conditions of the brain, head, neck and spine. These experts can help you get the best and most effective treatment for your neurological condition.
About neuroradiology
Neuroradiology is an important part of brain, head, neck and spine care. There are 2 providers on the neuroradiology team:
Our neuroradiologists partner with doctors from every specialty. Each expert brings specific skills to the table. Patients – and physicians – benefit from multiple points of view. The combination of clinical skill and judgment, effective communication and technical expertise brings you the best available care.
Conditions we treat
Our neuroradiologists have extensive experience treating conditions such as stroke, brain aneurysm and trauma. Other conditions that can be treated by interventional neuroradiology include:
Arteriovenous malformation
Acute nosebleeds
Dural arteriovenous fistulas
Spinal fractures
Spinal tumors
World-class expertise
Our neuroradiologists are certified by the American Board of Radiology and have earned a certificate of additional qualification. This means they have completed extensive education and training to become specialists.
These doctors participate in hospital tumor board meetings. These conferences allow specialists from multiple areas to discuss complex cases. This improves treatment planning and helps physicians consider a full range of therapies to select the best approach.
As an academic health system, we offer the most innovative, minimally invasive therapies that reduce pain and recovery time.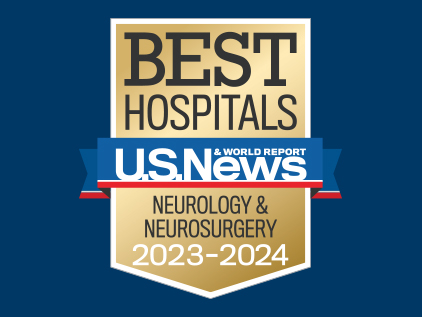 We believe patients come first
We start by putting patients first and it shows. Our program ranked No. 25 among the nation's best in U.S. News & World Report's Best Hospitals 2023-24. Rankings are based on measurable achievements in quality, safety, nursing excellence and more.
Read about this honor
Neuroradiology services
Our neuroradiologists partner with doctors from every specialty. They perform the following procedures:
Brain aneurysm coiling is a minimally invasive treatment in which the physician threads a coil of wire into the aneurysm to fill and close it.

Brain aneurysm stenting is a technique in which mesh tubes are guided to the aneurysm to promote clotting and stop bleeding. One example of this procedure uses the Pipeline® stent device. Our doctors were among the first in the nation to use this technology.

Blood clot removal is the latest standard of care in stroke treatment, further proven in the DAWN trial.

Carotid artery stenting opens blocked arteries to restore blood flow.

Chemotherapy drugs are delivered by catheter directly to a tumor, thus protecting nearby healthy tissues.

Intracranial venous stenting involves inserting a stent in the brain to help open narrowed veins.

Minimally invasive outpatient treatments for compression fractures in the spine. Each uses a type of cement to support the vertebra. Kyphoplasty uses a balloon to restore the vertebra to its original shape before adding cement. Vertebroplasty adds cement directly to the fracture. Both procedures take about 15 minutes.

In tumor embolization the blood supply to the tumor is shut down in preparation for surgery.

Latest technologies
Cambridge Tower A houses the latest technologies to provide the most precise surgeries with the least risk.

Subspecialized providers
Our neuroradiologists focus exclusively on images and conditions of the head, neck and spine.

Leading researchers
Our providers are also leading researchers. They care for patients today and drive research to develop new treatments.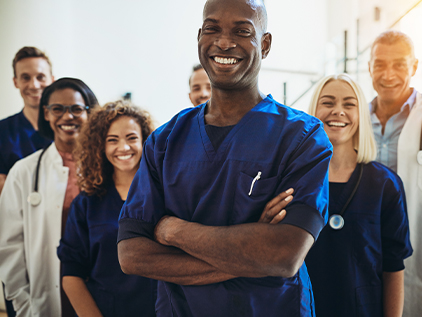 Find a doctor
Doctors at The University of Kansas Health System are care providers and researchers at the forefront of new medical discoveries. From primary care to complex conditions, we offer hundreds of specialists.
Find a doctor