Skip Navigation
At our many imaging centers, you will find the most advanced technology and skill available in the area.
Our radiologists, technologists and nurses complete more than 300,000 imaging exams, including 10,000-plus treatments each year. This high volume – combined with our advanced skills, research and experience – puts us at the forefront in the field.
You can rest assured we will work closely with your care team to diagnose and treat you as well as possible – whether your needs are simple or complex.
Recognized for quality
All members of our imaging staff are board-certified, registered, credentialed and/or accredited by one or more of the following organizations, which means you receive the most advanced, reliable imaging, treatment and diagnosis available.
American Board of Radiology
American College of Radiology
American Registry for Diagnostic Medical Sonography
American Registry of Radiologic Technologists
Nuclear Medicine Technology Certification Board
Services
Nuclear medicine


Small amount of radioactive material is used to identify abnormalities and provide accurate diagnosis and treatment

Ultrasound


Sound waves are used to create an image to help diagnose and treat injuries

X-ray


Diagnostic radiology is used to help diagnose injuries and diseases
Radiology locations
1. The University of Kansas Hospital

4000 Cambridge St.
Kansas City, KS 66160

Sun

12:00 am - 11:59 pm

Mon

12:00 am - 11:59 pm

Tues

12:00 am - 11:59 pm

Wed

12:00 am - 11:59 pm

Thur

12:00 am - 11:59 pm

Fri

12:00 am - 11:59 pm

Sat

12:00 am - 11:59 pm

2. The University of Kansas Hospital

Cambridge Tower A
3825 Cambridge St.
Kansas City, KS 66160

Mon

7:00 a.m. - 5:00 p.m.

Tues

7:00 a.m. - 5:00 p.m.

Wed

7:00 a.m. - 5:00 p.m.

Thur

7:00 a.m. - 5:00 p.m.

Fri

7:00 a.m. - 5:00 p.m.

Sat

Closed -

Sun

Closed -

3. Medical Pavilion

2000 Olathe Blvd.
Level 2C
Kansas City, KS 66160

Mon

7:00 a.m. - 6:00 p.m.

Tues

7:00 a.m. - 6:00 p.m.

Wed

7:00 a.m. - 6:00 p.m.

Thur

7:00 a.m. - 6:00 p.m.

Fri

7:00 a.m. - 6:00 p.m.

Sat

7:00 a.m. - 5:00 p.m.

Sun

7:00 a.m. - 5:00 p.m.

4. The University of Kansas Hospital

10710 Nall Ave.
Overland Park, KS 66211

Mon

8:00 a.m. - 5:00 p.m.

Tues

8:00 a.m. - 5:00 p.m.

Wed

8:00 a.m. - 5:00 p.m.

Thur

8:00 a.m. - 5:00 p.m.

Fri

8:00 a.m. - 5:00 p.m.

Sat

Closed -

Sun

Closed -

5. Truman Sports Complex

Sports Medicine and Performance Center
One Arrowhead Drive, Gate 5
Kansas City, MO 64129

Mon

8:00 a.m. - 5:00 p.m.

Tues

8:00 a.m. - 5:00 p.m.

Wed

8:00 a.m. - 5:00 p.m.

Thur

8:00 a.m. - 5:00 p.m.

Fri

8:00 a.m. - 5:00 p.m.

Sat

Closed -

Sun

Closed -

6. The University of Kansas Cancer Center

8700 N. Green Hills Road
Kansas City, MO 64154

Mon

8:00 a.m. - 4:00 p.m.

Tues

8:00 a.m. - 4:00 p.m.

Wed

8:00 a.m. - 4:00 p.m.

Thur

8:00 a.m. - 4:00 p.m.

Fri

8:00 a.m. - 4:00 p.m.

Sat

Closed -

Sun

Closed -

7. The University of Kansas Cancer Center

4881 NE Goodview Circle
Lee's Summit, MO 64064

Mon

6:30 a.m. - 5:30 p.m.

Tues

6:30 a.m. - 5:30 p.m.

Wed

6:30 a.m. - 5:30 p.m.

Thur

6:30 a.m. - 5:30 p.m.

Fri

6:30 a.m. - 5:30 p.m.

Sat

Closed -

Sun

Closed -

8. The University of Kansas Cancer Center

12200 W. 110th St.
Overland Park, KS 66210

Mon

8:00 a.m. - 4:00 p.m.

Tues

8:00 a.m. - 4:00 p.m.

Wed

8:00 a.m. - 4:00 p.m.

Thur

8:00 a.m. - 4:00 p.m.

Fri

8:00 a.m. - 4:00 p.m.

Sat

Closed -

Sun

Closed -

9. KU MedWest

Radiology
7405 Renner Road
Shawnee, KS 66217

Mon

8:00 a.m. - 5:00 p.m.

Tues

8:00 a.m. - 5:00 p.m.

Wed

8:00 a.m. - 5:00 p.m.

Thur

8:00 a.m. - 5:00 p.m.

Fri

8:00 a.m. - 5:00 p.m.

Sat

Closed -

Sun

Closed -

10. Westwood Medical Pavilion

2650 Shawnee Mission Pkwy.
Westwood, KS 66205

Mon

7:00 a.m. - 5:00 p.m.

Tues

7:00 a.m. - 5:00 p.m.

Wed

7:00 a.m. - 5:00 p.m.

Thur

7:00 a.m. - 5:00 p.m.

Fri

7:00 a.m. - 5:00 p.m.

Sat

8:00 a.m. - 2:00 p.m.

Sun

Closed -

11. West Plaza Imaging

1901 W. 47th Place
Suite 105
Westwood, KS 66205

Mon

8:00 a.m. - 5:00 p.m.

Tues

8:00 a.m. - 5:00 p.m.

Wed

8:00 a.m. - 5:00 p.m.

Thur

8:00 a.m. - 5:00 p.m.

Fri

8:00 a.m. - 5:00 p.m.

Sat

Closed -

Sun

Closed -
Our doctors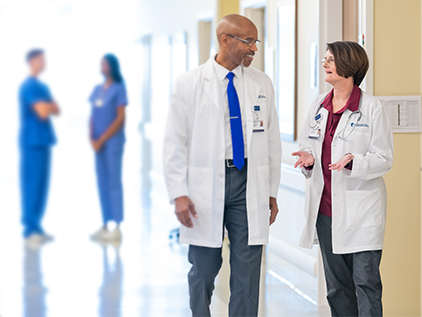 Radiology patient stories