Skip Navigation
Pathology and Laboratory Medicine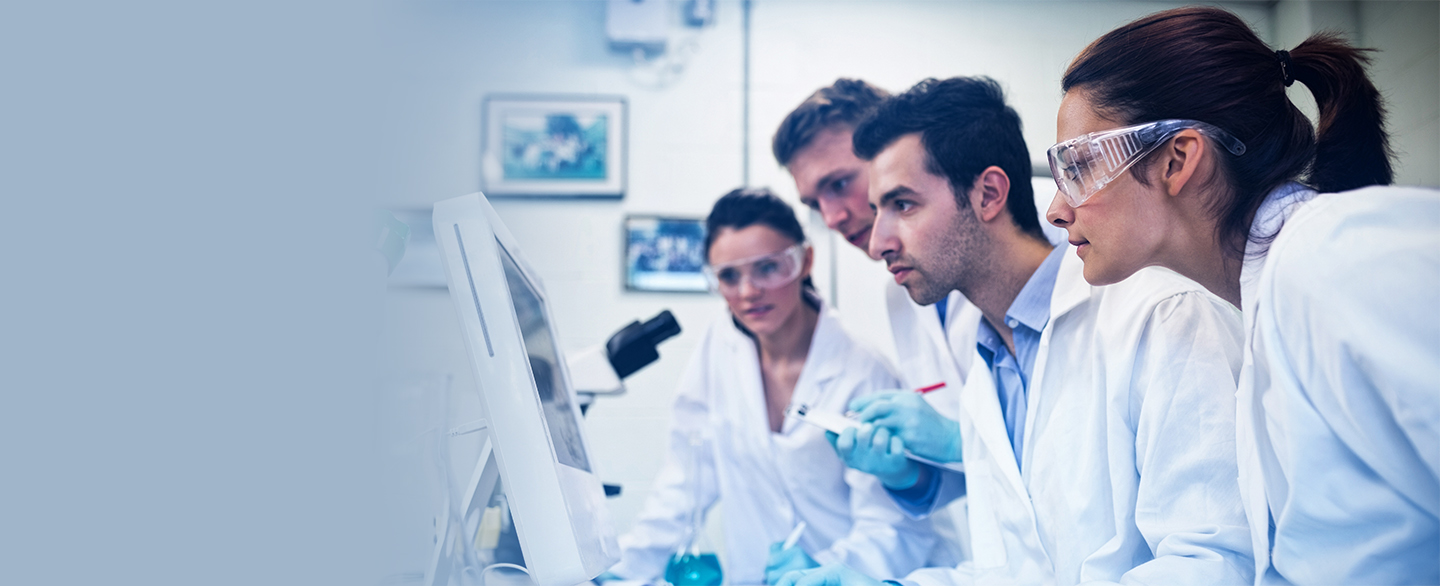 Pathology and laboratory medicine experts at The University of Kansas Health System provide patients with the latest advances in the pathologic prevention, diagnosis and treatment of disease. We are committed to providing you with the highest quality of care and comfort.
Our team of board-certified physicians and research scientists provides vital patient services through our Anatomic Pathology and Clinical Pathology divisions and research laboratories. We examine blood and urine, organs and tissues to understand and diagnose disease – and help your physician develop the right treatment for you.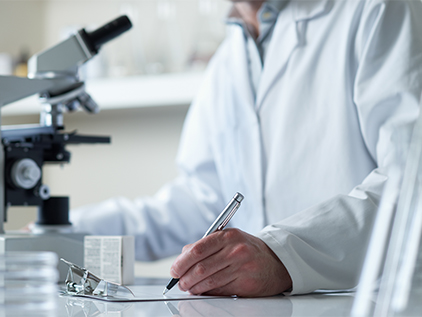 Services
Our integrative, multidisciplinary approach supports patient care, research and education through laboratory testing. Pathologists, hematologists, phlebotomists, radiologists and other specialists work together to ensure safe and efficient, high-quality lab services for all patients.
We interpret over 33,000 surgical pathology specimens per year, a reflection of 9% year-over-year growth; 12,500 cytology accessions and 2,500 bone marrow accessions per year. Cases are triaged to over 20 subspecialty teams for examination and diagnosis.
As part of the multidisciplinary cancer diagnoses team we take an innovative approach toward the treatment of cancer, bringing together many expert pathologists, medical oncologists, hematologists, radiation oncologists and surgeons, all leaders in their respective fields. Our superb pathologists are critical partners in the team working closely with other physicians to provide you with the latest advances in prevention, diagnosis, treatment and research.
As one of the largest referral centers in the Midwest for patients with diseases of the breast, our expert team handles over 2,000 pathology cases per year. The program provides comprehensive, state-of-the-art diagnostic services including consultations, immunohistochemical studies, prognostic markers studies and other sophisticated molecular studies. In addition, our pathologists are actively involved in national and international studies in collaboration with other investigators.
Learn more about our services.
Specialty care
Learn about The University of Kansas Health System's team of board certified and experienced pathologists.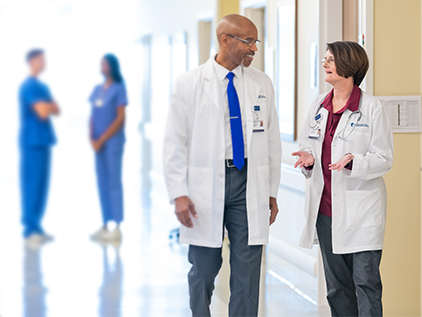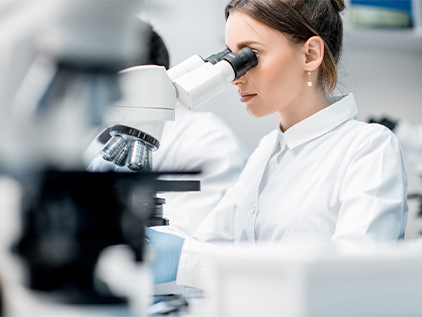 Research laboratories
Pathology & Laboratory Medicine supports faculty in both the clinical hospital setting and research laboratories. Researchers are involved in basic science and translational (bench-to-bedside) research focusing on cancer biology, developmental biology and cell differentiation, stem cell biology and microbial and viral pathogenesis (development of disease).
Learn more
Educational opportunities