Skip Navigation
Pathology and Laboratory Medicine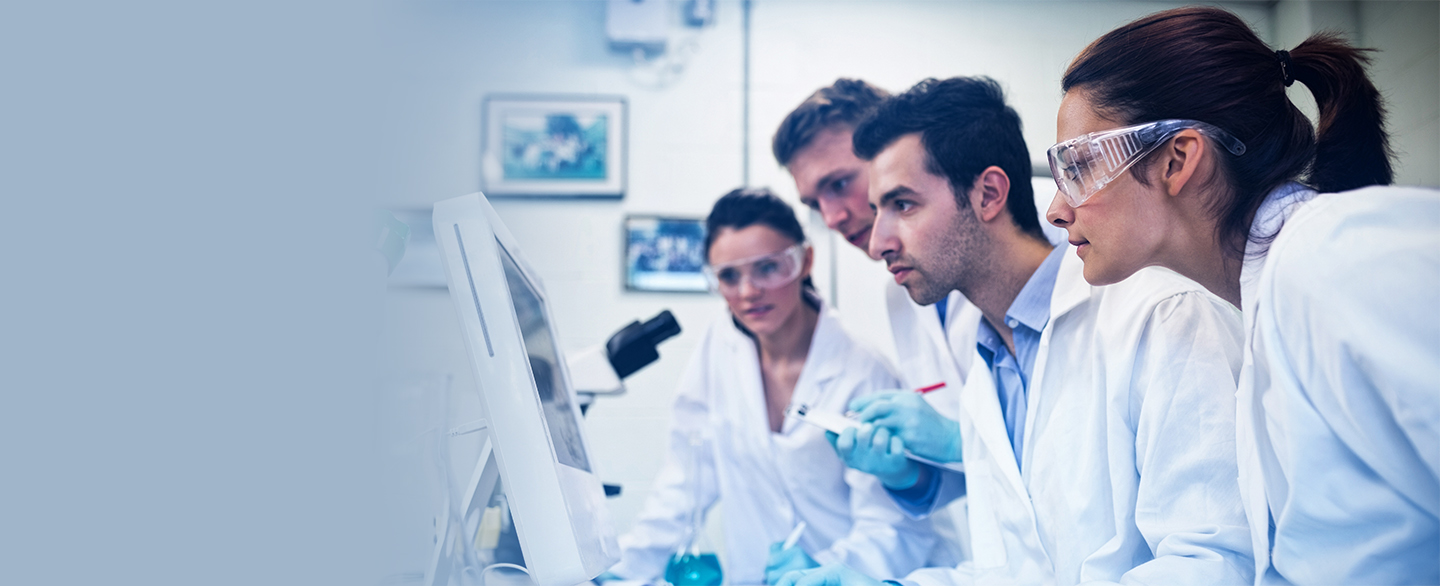 Walk-In Lab Services
We offer convenient locations and hours for outpatient lab services. Our lab team values your comfort and works to ensure your safety. We also provide fast results. Bring your health insurance card and photo ID when seeking lab services. If your order is from a provider outside of the health system, bring your printed orders for lab work.
All of our outpatient laboratory locations offer same-day collection and testing by experts at The University of Kansas Health System. Walk-in services are available. No appointment necessary.
It's important to understand whether you can eat or drink prior to having blood drawn, as well as whether you should continue to take medications you regularly take. It's common for providers to ask you to "fast" before your blood is drawn. This means you should avoid eating or drinking anything except water for several hours – often 12 – before your blood is drawn. You may have questions about continuing medications before blood work, especially those you usually take with food. When your primary care provider orders lab work, be sure you understand how to prepare.
Our walk-in lab locations
1. Medical Pavilion

2000 Olathe Blvd.
Level 1
Kansas City, KS 66160

Mon

7 a.m. - 6 p.m.

Tues

7 a.m. - 6 p.m.

Wed

7 a.m. - 6 p.m.

Thur

7 a.m. - 6 p.m.

Fri

7 a.m. - 6 p.m.

Sat

7 a.m. - 12 p.m.

Sun

Closed -

2. South Kansas City Medical Pavilion

1000 E. 101st Terrace
Kansas City, MO 64131

Mon

8 a.m. - 4:30 p.m.

Tues

8 a.m. - 4:30 p.m.

Wed

8 a.m. - 4:30 p.m.

Thur

8 a.m. - 4:30 p.m.

Fri

8 a.m. - 4:30 p.m.

Sat

Closed -

Sun

Closed -

3. KU MedWest

7405 Renner Road
Laboratory Services
Shawnee, KS 66217

Mon

8 a.m. - 5 p.m.

Tues

8 a.m. - 5 p.m.

Wed

8 a.m. - 5 p.m.

Thur

8 a.m. - 5 p.m.

Fri

8 a.m. - 5 p.m.

Sat

Closed -

Sun

Closed -

4. The University of Kansas Hospital

10710 Nall Ave.
Laboratory Services, Level 1
Overland Park, KS 66211

Mon

7 a.m. - 5:30 p.m.

Tues

7 a.m. - 5:30 p.m.

Wed

7 a.m. - 5:30 p.m.

Thur

7 a.m. - 5:30 p.m.

Fri

7 a.m. - 5:30 p.m.

Sat

7 a.m. - 12 p.m.

Sun

7 a.m. - 12 p.m.

5. Quivira Medical Pavilion

12000 W. 110th St.
Laboratory Services
Overland Park, KS 66210

Mon

8 a.m. - 4:30 p.m.

Tues

8 a.m. - 4:30 p.m.

Wed

8 a.m. - 4:30 p.m.

Thur

8 a.m. - 4:30 p.m.

Fri

8 a.m. - 4:30 p.m.

Sat

Closed -

Sun

Closed -

6. St. Francis Campus

1700 SW 7th St.
South side of lobby
Topeka, KS 66605

Mon

6:30 a.m. - 4 p.m.

Tues

6:30 a.m. - 4 p.m.

Wed

6:30 a.m. - 4 p.m.

Thur

6:30 a.m. - 4 p.m.

Fri

6:30 a.m. - 4 p.m.

Sat

Closed -

Sun

Closed -

HOL

Closed -

7. Great Bend Campus

514 Cleveland St.
Great Bend, KS 67530

Mon

7 a.m. - 5 p.m.

Tues

7 a.m. - 5 p.m.

Wed

7 a.m. - 5 p.m.

Thur

7 a.m. - 5 p.m.

Fri

7 a.m. - 5 p.m.

Sat

Closed -

Sun

Closed -

8. St. Rose Medical Pavilion

3515 Broadway Ave.
Great Bend, KS 67530

Mon

7 a.m. - 5 p.m.

Tues

7 a.m. - 5 p.m.

Wed

7 a.m. - 5 p.m.

Thur

7 a.m. - 5 p.m.

Fri

7 a.m. - 5 p.m.

Sat

Closed -

Sun

Closed -
Related links