Skip Navigation
Pathology and Laboratory Medicine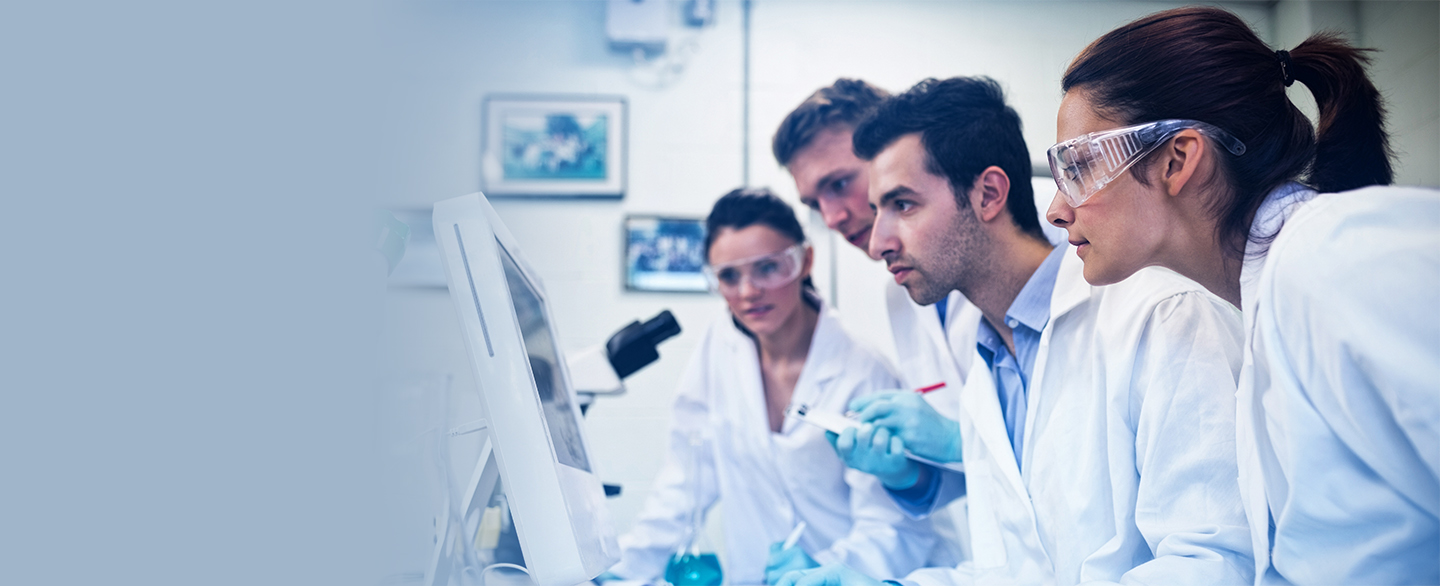 Walk-In Lab Services
The University of Kansas Health System offers blood draw, specimen collection and supplies for laboratory services at convenient walk-in locations in the Kansas City area, Topeka and Great Bend, Kansas. Your provider may place laboratory orders with our facility or provide you written orders for walk-in services.
We offer convenient locations and hours for outpatient lab services. However, not all health system lab locations provide walk-in services. Some locations offer lab services by appointment only. See our locations below for lab facilities that do welcome walk-ins. If you're in doubt about the best location for you, email customer care.
Our lab team values your comfort and works to ensure your safety. We also provide fast results.
Preparing for your lab visit
Bring your health insurance card and photo ID to the lab with you. If your lab order is from a provider outside of the health system, bring your printed orders for lab work.
Before you arrive
This means you should avoid eating or drinking anything except water for up to 12 hours before your blood is drawn. If you've been asked to fast and do not do so, your lab results may not be accurate.
You may also have questions about continuing your regular medications while fasting before blood work, especially those you usually take with food. Talk to your care provider about whether you should continue taking your medications.

We are here to provide the necessary supplies to collect stool samples. Certain collection of samples will be completed in your own home for safety and convenience purposes.

Our phlebotomists draw most blood samples. However, if you wish to secure a sample through a port, require sedation or have mobility needs, contact us to ensure the team at the location you plan to visit can meet your needs.

Many care areas benefit from on-site, appointment-only lab services to meet the needs of patients while they are receiving care. Cancer centers, physician offices and labs for patients admitted to the hospital do not offer walk-in services.
Your provider may direct you to a specific location for select services like a seasonal viral nasopharyngeal swab.
After your lab appointment
You can see your results in MyChart. The physician who ordered you labs will review your results and address any questions or concerns.
Our walk-in lab locations
1. Medical Pavilion

2000 Olathe Blvd.
Level 1, Suite C
Kansas City, KS 66160

Mon

7 a.m. - 6 p.m.

Tues

7 a.m. - 6 p.m.

Wed

7 a.m. - 6 p.m.

Thur

7 a.m. - 6 p.m.

Fri

7 a.m. - 6 p.m.

Sat

7 a.m. - 12 p.m.

Sun

Closed -

2. South Kansas City Medical Pavilion

1000 E. 101st Terrace
Kansas City, MO 64131

Mon

8 a.m. - 4:30 p.m.

Tues

8 a.m. - 4:30 p.m.

Wed

8 a.m. - 4:30 p.m.

Thur

8 a.m. - 4:30 p.m.

Fri

8 a.m. - 4:30 p.m.

Sat

Closed -

Sun

Closed -

3. KU MedWest

7405 Renner Road
Laboratory Services
Shawnee, KS 66217

Mon

8 a.m. - 5 p.m.

Tues

8 a.m. - 5 p.m.

Wed

8 a.m. - 5 p.m.

Thur

8 a.m. - 5 p.m.

Fri

8 a.m. - 5 p.m.

Sat

Closed -

Sun

Closed -

4. The University of Kansas Hospital

Temporary location of walk-in lab services at Indian Creek Campus, across parking lot from hospital.
10790 Nall Ave.
Overland Park, KS 66211

Mon

7 a.m. - 5:30 p.m.

Tues

7 a.m. - 5:30 p.m.

Wed

7 a.m. - 5:30 p.m.

Thur

7 a.m. - 5:30 p.m.

Fri

7 a.m. - 5:30 p.m.

Sat

7 a.m. - 12 p.m.

Sun

7 a.m. - 12 p.m.

5. Quivira Medical Pavilion

12000 W. 110th St.
Laboratory Services
Overland Park, KS 66210

Mon

8 a.m. - 4:30 p.m.

Tues

8 a.m. - 4:30 p.m.

Wed

8 a.m. - 4:30 p.m.

Thur

8 a.m. - 4:30 p.m.

Fri

8 a.m. - 4:30 p.m.

Sat

Closed -

Sun

Closed -

6. St. Francis Campus

1700 SW 7th St.
South side of lobby
Topeka, KS 66605

Mon

6:30 a.m. - 6 p.m.

Tues

6:30 a.m. - 6 p.m.

Wed

6:30 a.m. - 6 p.m.

Thur

6:30 a.m. - 6 p.m.

Fri

6:30 a.m. - 6 p.m.

Sat

Closed -

Sun

Closed -

HOL

Closed -

7. Brewster Place

1101 SW 29th St.
Topeka, KS 66605

Mon

7:30 a.m. - 4 p.m.

Tues

7:30 a.m. - 4 p.m.

Wed

7:30 a.m. - 4 p.m.

Thur

7:30 a.m. - 4 p.m.

Fri

7:30 a.m. - 4 p.m.

Sat

Closed -

Sun

Closed -

8. Imaging Center

601 Corporate View Drive
Topeka, KS 66615

Mon

8:30 a.m. - 4:30 p.m.

Tues

8:30 a.m. - 4:30 p.m.

Wed

8:30 a.m. - 4:30 p.m.

Thur

8:30 a.m. - 4:30 p.m.

Fri

8:30 a.m. - 4:30 p.m.

Sat

Closed -

Sun

Closed -

9. Mission Woods

2835 SW Mission Woods Drive
Topeka, KS 66605

Mon

7:30 a.m. - 4:30 p.m.

Tues

7:30 a.m. - 4:30 p.m.

Wed

7:30 a.m. - 4:30 p.m.

Thur

7:30 a.m. - 4:30 p.m.

Fri

7:30 a.m. - 4:30 p.m.

Sat

Closed -

Sun

Closed -

10. Great Bend Campus

514 Cleveland St.
Great Bend, KS 67530

Mon

7 a.m. - 5 p.m.

Tues

7 a.m. - 5 p.m.

Wed

7 a.m. - 5 p.m.

Thur

7 a.m. - 5 p.m.

Fri

7 a.m. - 5 p.m.

Sat

Closed -

Sun

Closed -

11. St. Rose Medical Pavilion

3515 Broadway Ave.
Great Bend, KS 67530

Mon

7 a.m. - 5 p.m.

Tues

7 a.m. - 5 p.m.

Wed

7 a.m. - 5 p.m.

Thur

7 a.m. - 5 p.m.

Fri

7 a.m. - 5 p.m.

Sat

Closed -

Sun

Closed -
Related links