Skip Navigation
Pediatric Allergy and Asthma
Pediatric Allergy, Asthma and Immunology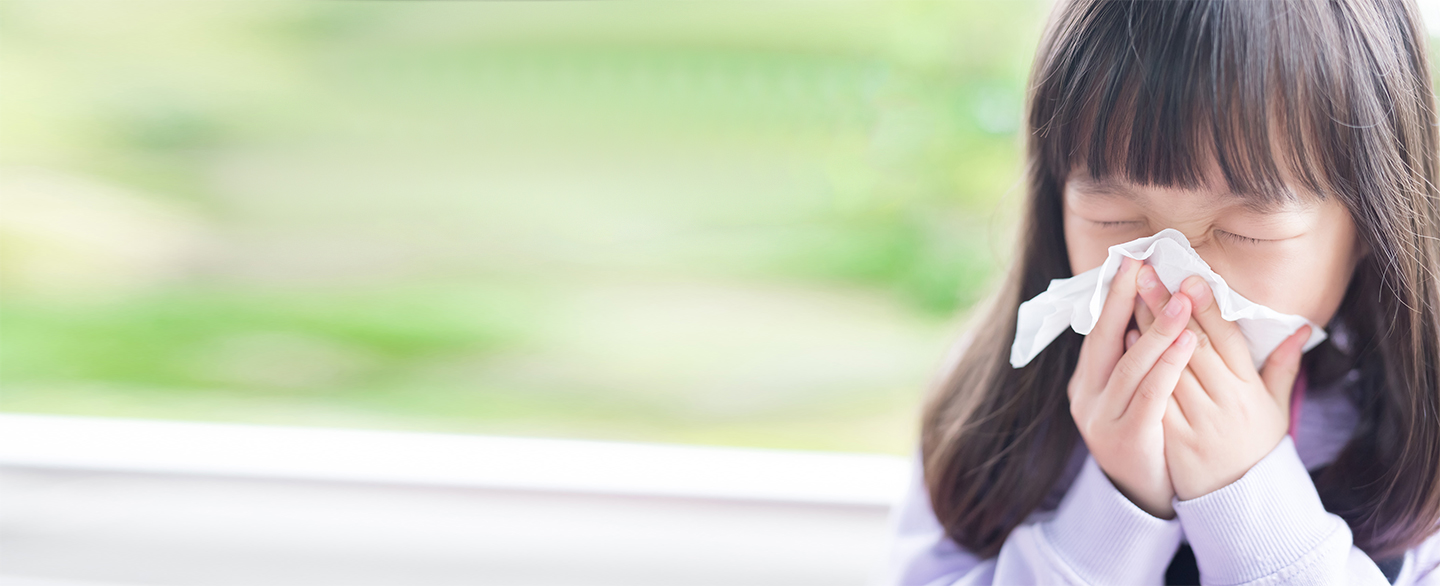 Allergies, asthma and other immune-related conditions can interfere with your child's daily life. Symptoms like sniffling, sneezing, skin rashes, breathing difficulties and other problems may indicate your child has a condition that needs treatment. Without the right care, everyday activities can become difficult and may result in more symptoms.
Our pediatric allergy, asthma and immunology specialists in Kansas City and Prairie Village work to diagnose, treat and manage these conditions so your child can get back to being a kid.
Conditions we treat
We are a comprehensive care center for children with asthma, allergies and immune deficiencies. Our specialists treat all allergy and immunology conditions, including:
Anaphylaxis
Asthma
Atopic dermatitis/eczema
Conjunctivitis
Contact dermatitis
Drug allergies
Eosinophilic diseases
Food allergies
Hives
Immunodeficiency
Mastocytosis
Nasal/sinus polyposis
Occupational lung disease
Recurrent infections
Rhinitis
Seasonal allergies
Stinging insect allergy
Vaccine reactions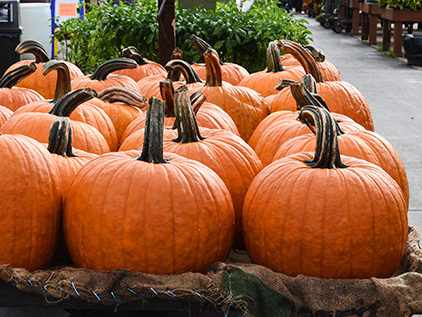 Enjoying Halloween with Food Allergies
Indulging in Halloween treats can be tricky for those with food allergies. Checking ingredient labels for common allergens may help prevent a holiday health scare.

Treat yourself
Our services
Our complete range of tests and treatments help ensure an accurate diagnosis and detailed care plan for your child. We offer:
Airborne allergen skin testing
Allergy immunotherapy (allergy shots)
Food allergy testing
Immune evaluation
Immunoglobulin therapy
Lung function testing
Medication allergy testing
Patch testing
Vaccine allergy testing
Venom allergy testing
Our specialists
Why choose The University of Kansas Health System
Our pediatric allergy, asthma and immunology specialists in Kansas City and Prairie Village provide comprehensive testing and treatment for children who need allergy and immunology care. As an academic medical center, we offer the most up-to-date, evidence-based care. We also support a high level of investigative research, including the opportunity to participate in clinical research or drug trials, which can include new treatments that are not available elsewhere.

Your partner in health
As an academic institution, we rely on evidence-based medicine to ensure your child has the best care possible. We also value a team approach that involves you, your child and your doctor.
As part of this approach, we want to be certain that you fully understand your child's condition and the recommended course of treatment. We will work to educate you and your child about disease prevention and treatment, and involve you and your family as an active partner in the treatment plan.
Pediatric allergy providers and locations
1. Medical Pavilion

Allergy
2000 Olathe Blvd., Level 4A
Kansas City, KS 66160

Mon

8:00 a.m. - 4:30 p.m.

Tues

8:00 a.m. - 4:30 p.m.

Wed

8:00 a.m. - 4:30 p.m.

Thur

8:00 a.m. - 4:30 p.m.

Fri

8:00 a.m. - 4:30 p.m.

Sat

Closed -

Sun

Closed -

2. Village Office Center

Allergy
7301 Mission Road, Building B, Suite 350
Prairie Village, KS 66208

Mon

8:00 a.m. - 4:30 p.m.

Tues

8:00 a.m. - 4:30 p.m.

Wed

8:00 a.m. - 4:30 p.m.

Thur

8:00 a.m. - 4:30 p.m.

Fri

8:00 a.m. - 4:30 p.m.

Sat

Closed -

Sun

Closed -