Skip Navigation
Benefits of Academic Medicine
At The University of Kansas Health System, you'll benefit from the exceptional strengths of an academic health system. The scope of knowledge, the depth of expertise, the breadth of scientific inquiry and the advanced technological resources you'll find here are available only at the best hospitals in the nation.
We always put patients at the center of every decision we make. That's why we are bringing proton therapy, one of the world's most precise forms of radiation treatment, to The University of Kansas Health System.
THIS IS ACADEMIC MEDICINE®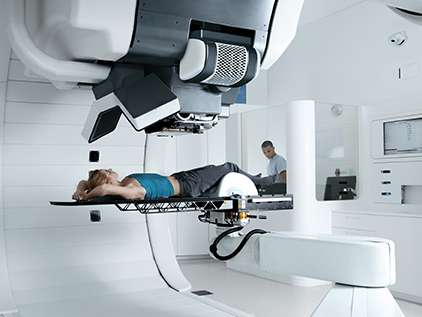 Proton Therapy
The University of Kansas Health System has built the first proton therapy center in Kansas.
Learn about proton therapy
As an academic health system, we lead by quickly bringing new ideas – including treatments like proton therapy – to patients. We are constantly reimagining how healthcare is delivered. – Bob Page

President and CEO
How we stand apart
Together, The University of Kansas Health System and the University of Kansas Medical Center serve our region as the premier academic medical center. The health system's physicians, nurses and staff share a commitment to service, continuous improvement and patient care excellence. The medical center's faculty members engage in teaching and clinical research, shaping the future of medicine.

Excellence and caring permeate our culture at every level. We are privileged to help people from all parts of Kansas and Missouri, as well as patients from every U.S. state and many countries. Our quality and outcomes have earned our position among U.S. News & World Report's Best Hospitals every year since 2007.

As the teaching hospital for the University of Kansas Medical Center, the only academic medical center in Kansas, it is our responsibility to provide the highest level of expertise, service and technology to care for the most severely ill patients. Our clinicians and researchers are proud and eager to meet this challenge.

The hospital's physicians are not only faculty members at the University of Kansas School of Medicine, they are also at the forefront of medical discoveries taking place at the University of Kansas Medical Center. The medical center is a research leader in cancer treatment and prevention, neurology and liver and kidney transplantation. The School of Health Professionals and the School of Nursing are also nationally recognized for their research accomplishments.

Because The University of Kansas Health System is an academic medical center, you benefit from collaboration among physicians who work together to treat your condition. You'll have access to the latest and most comprehensive diagnostic and treatment options and a continuous network of care. Here, specialists are often located across the hall instead of across town.

As the region's leading academic medical center serving the Kansas City area, we manage the most complex medical and surgical cases and provide leading-edge options and the most advanced expertise.

Our specialists provide innovative treatments for patients with complex conditions, such as liver failure, heart valve disorders and leukemia or lymphoma. Without this level of care, some of these patients would have no other options available in this region.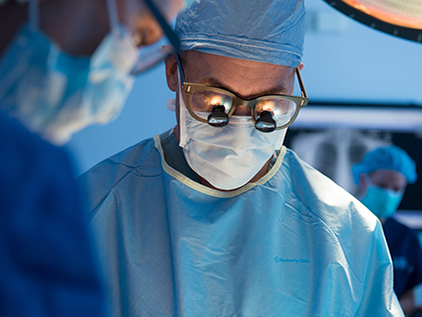 Quality care
We provide the most advanced care to ensure the best outcomes for our patients. Discover why our quality care has earned us a reputation as the best hospital in Kansas and Kansas City.
World-class patient experience
Related links