Skip Navigation
Benefits of Academic Medicine
At The University of Kansas Health System, you'll benefit from the exceptional strengths of an academic medical center. The scope of knowledge, the depth of expertise, the breadth of scientific inquiry and the advanced technological resources you'll find here are unmatched by community hospitals.

By choosing us for your healthcare, you'll have access to physicians representing more than 200 medical specialties and services. Our doctors are among the top specialists in their fields. Together, they care for patients, collaborate to find breakthroughs in prevention, diagnosis and treatment of disease, and pass their knowledge to the next generation of healthcare professionals.

As an academic health system, we provide the latest treatment options and deliver advanced services not available elsewhere in our region. – Bob Page

President and CEO, The University of Kansas Health System
How we stand apart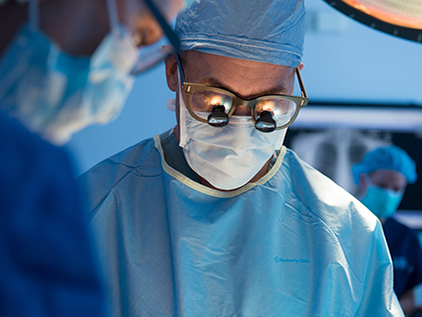 Quality care
We provide the most advanced care to ensure the best outcomes for our patients. Discover why our quality care has earned us a reputation as the best hospital in Kansas and Kansas City.
World-class patient experience
Related links