Skip Navigation
Patient-Centered Medical Home
Patient-Centered Medical Home
Our primary care team offers you a patient-centered medical home. This approach to your health focuses on complete, proactive, preventive care that encourages wellness. It differs from the traditional model of providing reactive care when you or your family are sick or hurt (though we care for you then, too).
As a patient-centered medical home, we build strong, healing patient-provider relationships for the long term. We work together with you or your loved ones to serve as your central partner for all of your healthcare needs. Together, we'll keep you and your family as healthy and well as possible.
Complete care promotes wellness
In a patient-centered medical home, patients and providers collaborate closely. We fulfill a number of responsibilities to you, but also look to you to play a role as an active member of your own care team.
Our responsibilities to you:
Coordinate care across care settings
Address questions and concerns
Communicate treatment goals and options
Develop treatment plans together
Provide proven care
Offer information about classes, support groups and other resources
Your responsibilities to yourself and your care team:
Take an active role in care by asking questions and describing needs
Provide a complete medical history
Inform us of care received elsewhere, such as a hospital admission or emergency department visit
Follow the care plan
Participate in self-care activities
Provide feedback about health and wellness
Putting patients at the forefront of care
As a patient-centered medical home, we seek to strengthen the physician-patient relationship with comprehensive, coordinated care. Our goal is to develop and maintain a long-term, healing relationship with each of our patients.
A dedicated care team
As your patient-centered medical home care team, we serve as your central point of contact for a variety of health needs. We help you plan, schedule and coordinate important care across settings or specialties. We help you:
Schedule and complete needed labs or tests and inform all providers
Work with other specialists to manage care
Proactively schedule preventive screenings and exams
Follow up on hospital admissions or emergency room visits and help schedule follow-up care
Offer support from social workers, dietitians and other care team members
Provide education and community resources to self-manage care
Offer long-term care management for complex or chronic conditions and coordinate involved providers
Contact your patient-centered medical home
For your convenience, we provide options for contacting us and accessing your medical information.
Visit us in the office or by telehealth.
Request a same-day appointment or obtain urgent care in person or by telehealth.
Self-schedule appointments in MyChart, our patient portal.
Reach us 24/7 through after-hours on-call providers or secure messaging in MyChart.
View medical information in MyChart.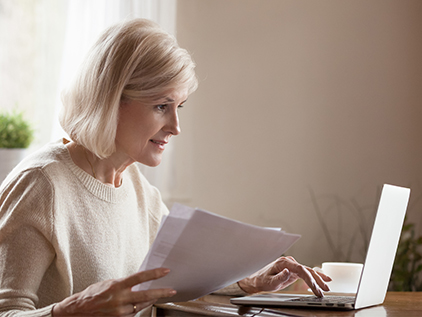 Pay your bill on MyChart
MyChart allows you to quickly and securely pay your medical bill online. You can also communicate with your doctor, order prescriptions and more.
Sign up now
We are seeing patients for primary and specialty care needs. Call 913-588-1227 to make an appointment today.
Related links