Skip Navigation
Our family medicine team is your first point of contact for preventive care and treatment for you and your loved ones. Our patients include infants and seniors and every age in between. Our team looks forward to building lifetime relationships with you and providing comprehensive care for you and your family.
Our team includes physicians, pharmacists, psychologists, advanced practice providers, nurses, nutritionists, social workers and support staff. We are dedicated to your family's health. We can treat many of your most common needs directly. When specialty care is appropriate, our relationships with health system experts in all medical disciplines enable convenient, coordinated care. As part of the region's premier academic medical center, our providers play an important role educating and training the next generation of healthcare professionals. Residents, fellows and students may serve on your care team as they advance their education. This collaboration offers our patients additional benefits.
Preventive care
Preventive care is important care. It's a key part of staying healthy instead of reacting only when you're injured or ill – although, we certainly help with those needs too.
Preventive care includes:
Age-appropriate cancer screenings
Necessary vaccinations
Pre-participation sports physicals
Routine physicals
Conditions treated in family medicine
The team in our family medicine office is dedicated to clinical excellence and ongoing innovation. Our doctors and nurses work collaboratively to provide the comprehensive, exemplary patient care our diverse patient population needs and deserves.
We support your basic needs, like coughs or colds or fevers, as well as a variety of more complex needs, including management of chronic illness like heart disease, effects of a stroke or hypertension, diabetes or asthma. With specialized expertise in primary care, we serve as your first point of contact and will assist you in obtaining specialty care when you or a family member needs it.
We provide a wide range of services for every age group. Our family medicine team offers comprehensive care focused on:
We offer specialty expertise in multiple areas, including sports medicine, Down syndrome and Turner syndrome, labor and delivery, sexual health (including screening for sexually transmitted diseases), mental health (including addiction) and a range of in-office surgical procedures.
Your patient-centered medical home
We're proud to hold National Committee for Quality Assurance recognition as a patient-centered medical home. We focus on long-term patient-provider relationships to promote care coordination and wellness.
Learn more
Why choose us?
Our family medicine team is committed to:
Providing excellent care to every patient, regardless of age or health condition, and fostering a long-term relationship built on trust
Serving as your first point of contact for any health concern
Recognizing and responding to community needs and social determinants of health
Teaming up with you to navigate your healthcare needs, providing primary care and supporting connections to and communications with specialists
Providing care in the context of the whole family
As part of the region's premier academic medical center, The University of Kansas Health System delivers superior patient care while leading and contributing to research to discover advanced treatments for the future. The balance means you receive what you need today while having options that may not be available elsewhere.
Our commitment to quality is unmatched. An example is our designation by the National Committee for Quality Assurance as a Level 3 patient-centered medical home. We hold ourselves to high standards – for the benefit of you and your family.
We've made optimization and quality improvement a consistent focus. We regularly, proactively follow up with patients to ensure we together close care gaps and meet our patients' needs.
We offer several appointment types to best meet your needs. You can see a family practice provider in person, by telehealth and sometimes even in an in-home visit.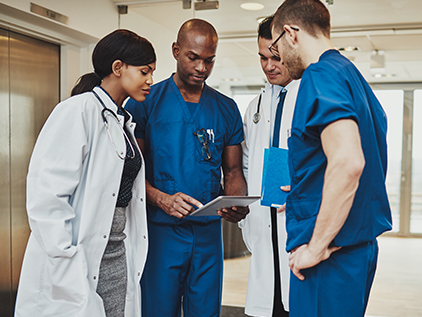 Leading research and clinical trials
As part of one of the nation's premier academic medical centers, our care providers are committed to research and scientific discovery through the University of Kansas Medical Center. We can often include our patients in potentially lifesaving clinical trials and treatment options not available anywhere else.
Our Research
Committed to communities
Community health is a vital part of our mission, both in care and education. We provide numerous opportunities for people in the community to turn to us for their healthcare needs. In addition, many of our staff are involved in numerous civic organizations.
Our community health offerings include:
BullDoc Clinic, providing free, comprehensive healthcare and education to students at Wyandotte High School in Kansas City, Kansas.
JayDoc Free Clinic, providing quality care to all individuals, regardless of income, and operated by the University of Kansas Medical Center.
KC Care Clinic, focused on HIV care as a safety net clinic.
Several of our providers also serve in various public health roles.
Self-schedule primary care through MyChart. Don't have a MyChart account? Sign up now to create one.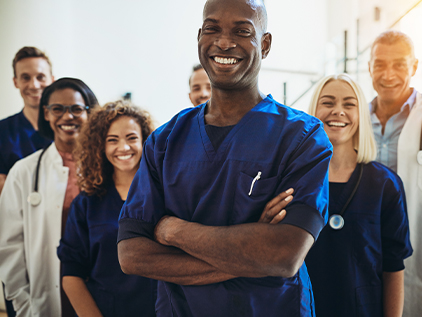 Find a doctor
Doctors at The University of Kansas Health System are care providers and researchers at the forefront of new medical discoveries. From primary care to complex conditions, we offer hundreds of specialists.
Find a doctor