Skip Navigation
Vascular and Interventional Radiology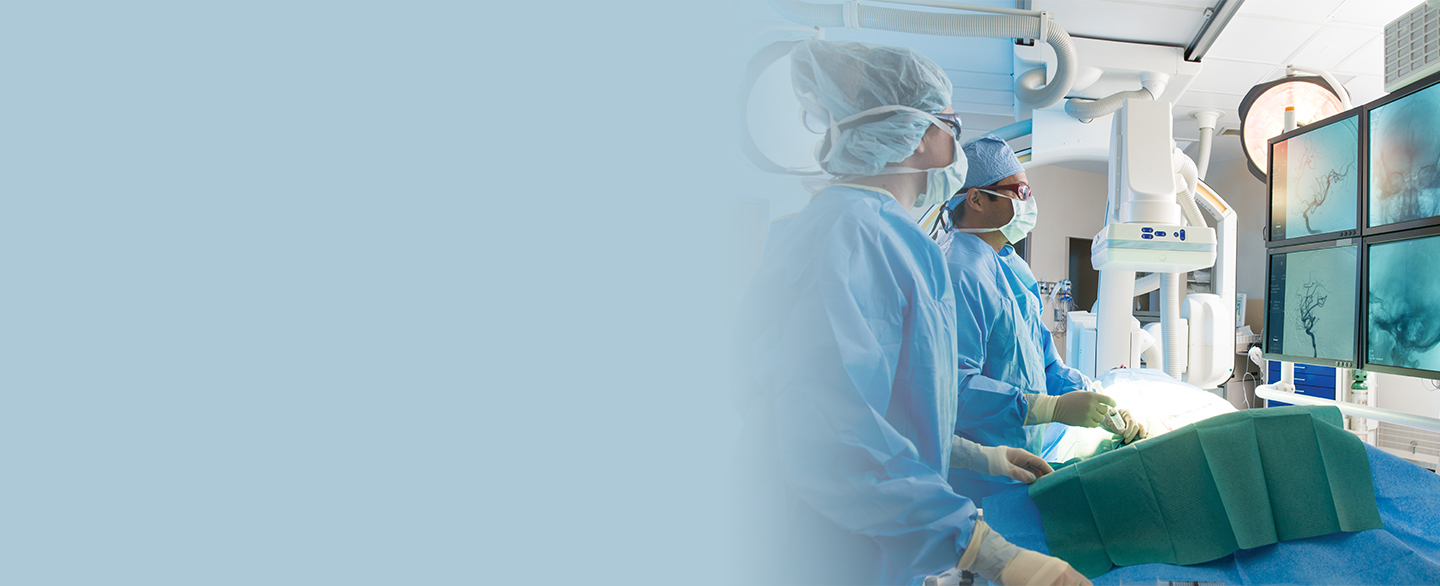 Interventional radiology combines advanced imaging capabilities with minimally invasive therapies to treat a broad range of conditions.
Applications of interventional radiology
At The University of Kansas Cancer Center, interventional radiologists provide therapeutic and diagnostic procedures for conditions affecting every area of the body except the head and heart. They treat the following type of cancer:

Our interventional radiology specialists use image-guided, minimally invasive procedures in treating a number of conditions that affect the gastrointestinal system. This may involve concerns with the:

Colon
Rectum
Small bowel
Liver
Stomach
Kidneys

In many cases, these interventional procedures are used to help patients avoid surgery. This innovative approach can offer you greater diagnostic accuracy, treatment options with lower risk and less pain than traditional surgery and quicker recovery.

Our interventional radiologists diagnose and treat a broad range of diseases or injuries of the joints, bones, muscles and spine. Some of these, such as osteoarthritis or osteoporosis, are chronic conditions that are the result of genetics or aging. Others are caused by trauma, the result of a work accident, sports injury or similar occurrence.

Advanced imaging techniques can be used to help our highly trained physicians diagnose medical conditions and assess injury impact far more quickly and accurately than other, more traditional approaches. Diagnostic imaging includes techniques such as:

Computed Tomography (CT), a painless exam that combines X-rays with computer scans to create detailed pictures of your organs, tissues and bones in greater detail than X-rays could provide.
Magnetic Resonance Imaging (MRI), which uses a magnet, radio waves and a computer (i.e., no radiation) to create detailed, two- and three-dimensional pictures of your organs and tissues.
Ultrasound, which uses high frequency sound waves to create images of the soft tissue surrounding bones and joints and observe them in real time as the patient moves.

These imaging techniques can also be used in combination with other technologies to allow our specialists to deliver innovative and minimally invasive treatments for a broad range of conditions. For example:

For such chronic conditions as rotator cuff, runners knee or plantar fasciitis, our specialists can use an innovative treatment that combines ultrasound imaging with a Tenex Health TX™ System MicroTip instrument. The minimally invasive outpatient treatment uses optimized ultrasonic energy to precisely break down and remove only the damaged area of the tendon, leaving healthy tissue undisturbed.
To treat bone tumors, or tumors in the small liver, lung or kidneys, oncology radiologists may use Microwave Ablation (MWA). This minimally-invasive procedure uses a CT scanner to locate the tumor and then guide a specialized probe that emits heat generated by microwave energy to ablate or eliminate the tumor.

With advanced imaging techniques, our specialists can also often offer minimally invasive procedures to treat a range of conditions of the brain, spine and nervous system.

Advanced options are now available for many conditions that may have been considered untreatable in the past. Or, for those cases in which open surgery may have been an option, the procedures can improve surgical safety, decrease pain and surgical times, and speed recovery. Some of the primary applications include:

Brain aneurysms and vascular malformations – We offer comprehensive and multidisciplinary treatment programs for patients who have been diagnosed with or suffered the effects of a vascular disorder of the central nervous system.
Stroke – As one of the first five healthcare facilities in the nation, and the only one in the region, to be named an Advanced Comprehensive Stroke Center, The University of Kansas Health System can offer the greatest number and quality of treatment possibilities.
Spinal compression fractures – Our highly trained specialists treat a large number of conditions, many of which are referred by other spine surgeons from the surrounding areas. We work as part of a team that my include orthopedic, thoracic and vascular surgeons, as well as anesthesiology and rehabilitation specialists.
SPG Block to treat migraine headaches – As an academic research center, The University of Kansas Health System is often on the leading edge of new treatment alternatives. Our specialists were among the first in the nation to begin treating patients suffering from long-term, chronic migraine headaches with the sphenopalatine ganglion (SPG) block. This minimally invasive treatment uses image-guided technology to carefully target the administration of anesthetic medications to the collection of nerves deep in the nasal cavity which are causing the debilitating pain. Both the Sphenocath procedure and Tx360 catheter are offered.

Our interventional radiology specialists recognize your unique concerns. You'll find a number of innovative health care services for women of all ages. Advanced diagnostic imaging and minimally invasive treatment options make it possible to address conditions that in the past may have been misdiagnosed or left untreated rather than undergoing complicated surgery.

Breast cancer – As the only National Cancer Institute-designated Cancer Center in the region, we offer some of the most advanced diagnostic imaging capabilities available, including minimally invasive biopsies.
Uterine fibroids – Although usually benign, fibroid tumors can cause pain and discomfort. Uterine fibroid embolization is a minimally invasive treatment option designed to starve the fibroid tissue by blocking the flow of blood.
Vascular issues – Varicose veins. Deep vein thrombosis. Chronic venus occlusion. Arterial disease. These are just a few examples of abnormal vascular conditions that can benefit greatly from advanced diagnostic capabilities and minimally invasive surgical options.
Pelvic congestion syndrome – In some women, enlarged, varicose-type veins in the vaginal area may result in pelvic pressure and pain. If this is your diagnosis, our specialists can use nonsurgical embolization to seal off those veins. This is typically an outpatient procedure in which no incisions or stitches are required, allowing you to return to normal activities within a few days.
Interventional radiology treatments
An injection of a contrast agent into blood vessels to enhance visibility and aid in diagnosis.

Angioplasty is the insertion of an expendable balloon within a vessel to alleviate narrowing. Stenting is the process of placing an expandable cylindrical metal cage to prop open a blood vessel.

Microwave ablation involves placement of a probe from the skin into the center of a liver lesion. Once the probe is placed, microwave energy is used to agitate the water molecules within the lesion, creating a thermal burn and reducing the tumor.

Using image guidance, physicians can place gastrostomy tubes directly into the stomach for nutritional support.

Physicians commonly perform image-guided needle biopsy. Almost any suspicious lesion in the body can be biopsied under image guidance.

Also called radioembolization, this therapy is often performed for people who fail TACE or have portal vein thrombosis.

All varieties of venous access catheters are placed. These include:

Dialysis access venous catheters, both temporary and permanent
Chest ports for long term IV access, commonly for chemotherapy administration
Broviac, Groshong or Hickman catheters, commonly for pulmonary hypertension therapy
PICC lines
Trifusion catheters, often for plasmapheresis
World-class clinical expertise
All of our interventional radiologists are board-certified by the American Board of Radiology and trained in performing more than 300 procedures that diagnose and treat a variety of conditions, including brain aneurysms, stroke, some cancers, kidney disease, GI disorders and more. We are the only academic medical interventional radiology program in Kansas. Among Vizient (UHC) hospitals, our program has been in the top 1% of hospitals nationwide for overall interventional radiology volume. Every day, our specialists perform more than 50 image-guided, minimally invasive procedures, which offer patients reduced risk, quicker recovery and less pain.

Our radiology specialists
Locations
1. The University of Kansas Hospital

4000 Cambridge St.
Kansas City, KS 66160

2. The University of Kansas Hospital/The Women's Cancer Center

10710 Nall Ave.
Overland Park, KS 66211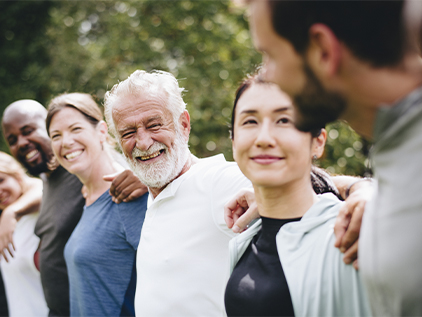 Turning Point
Turning Point offers free classes, programs and tools designed to empower and educate people affected by chronic or serious illness.
Learn more about our services