Skip Navigation
Bronchial thermoplasty (BT) delivered by the Alair™ System is a safe, effective and proven medical device procedure used as a treatment option for adults suffering from severe asthma. Offering long-term relief from asthma symptoms without drugs, bronchial thermoplasty from The University of Kansas Health System can drastically improve the quality of life for asthma patients.
What is bronchial thermoplasty?
Bronchial thermoplasty is an outpatient procedure used to treat people struggling with severe, persistent asthma. Delivered over the course of 3 appointments, the Alair™ System uses thermal energy (heat) to relax the tightened muscles responsible for causing airway constriction in those with asthma.
Clinical studies have proven that the BT procedure can reduce asthma attacks and emergency room visits for at least 5 years in adults with severe asthma. Bronchial thermoplasty is shown to improve asthma‐related quality of life for people living with the disease. In fact, 79% of people treated with BT saw a significant improvement in their asthma‐related quality of life.
Who can have bronchial thermoplasty?
BT can help those who:
Are absent from work, school or other daily activities because of asthma attacks
Are taking multiple asthma medications (check with your doctor to make sure you are on the appropriate medication and taking it as prescribed)
Have made lifestyle adjustments to avoid asthma triggers
Still have asthma attacks
BT is not right for people who:
Are under 18 years old
Have a known sensitivity to medications required to perform bronchoscopy, including lidocaine, atropine and benzodiazepines
Have a pacemaker, internal defibrillator or other implantable electronic device
Have been treated previously with BT
How does bronchial thermoplasty work?
BT reduces asthma attacks by reducing airway smooth muscle. With less smooth muscle, the airways constrict less, reducing asthma attacks and making breathing easier. Fewer asthma attacks mean less need for the associated oral steroid treatment and its side effects.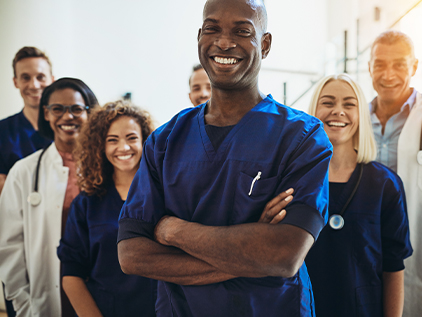 Find a doctor
Doctors at The University of Kansas Health System are care providers and researchers at the forefront of new medical discoveries. From primary care to complex conditions, we offer hundreds of specialists.
Find a doctor
Benefits and risks of bronchial thermoplasty
BT is clinically proven to reduce asthma attacks for at least 5 years, and offers multiple benefits:
Decrease in severe asthma attacks
Fewer absences from work, school and daily activities due to asthma
Reduction in asthma attacks and ER visits were shown to extend through a 5-year follow-up period
Reduction in emergency room visits for respiratory-related symptoms
Most importantly, 79% of people who were treated with BT reported a significant improvement in their asthma-related quality of life.
As with any procedure, there are risks, and individual results may vary. The most common side effect of BT is temporary worsening of respiratory‐related symptoms. This side effect typically occurs within a day of the procedure and resolves within 7 days (on average) with standard care. There is a small (3.4% per procedure) risk of these symptoms requiring hospitalization.
What happens during bronchial thermoplasty?
Bronchial thermoplasty is delivered by the Alair™ System in 3 outpatient sessions performed by a BT-certified pulmonologist. Each session treats a different part of the lung to ensure safety.
During the procedure, a carefully controlled device delivers mild heat to the smooth muscle of the airways in your lungs, reducing the amount of excessive smooth muscle. No incision is needed. BT is performed with a bronchoscope inserted through the nose or mouth.
When your BT treatment is complete, you will return to your regular physician to continue managing your asthma.
Your BT treatment will be delayed if you currently have any of the following conditions:
A bleeding disorder
An active respiratory infection
An asthma attack in the past 14 days
An increased or decreased dose of the oral steroids for asthma in the past 14 days
Your doctor says you cannot stop taking the following medications prior to the BT procedure: anticoagulants, antiplatelet agents, aspirin or nonsteroidal anti-inflammatory medications (NSAIDs)

Still the best
Our hospital continues to rank as the best in Kansas City and in Kansas according to U.S. News & World Report.

Magnet-recognized
The University of Kansas Hospital has been designated a Magnet® facility by the American Nurses Credentialing Center since 2006.

Respect for all people
Named a leader in LGBTQ+ Healthcare Equality by the Human Rights Campaign.