Skip Navigation
The University of Kansas Health System's pulmonary care team provides advanced care for a complete range of respiratory conditions. From general pulmonary symptoms to complex respiratory illnesses, our specialists, advanced practice providers and nurses deliver the high-quality care you and your loved ones expect and trust.
Our team includes more than 40 board-certified physicians dedicated to multiple subspecialty areas, including critical care and sleep medicine. Our team's extensive training and knowledge allow us to tailor your care to your unique needs.
We are dedicated to providing exceptional care, outstanding service and leading health education to people in Kansas City, our region and beyond.
Conditions treated in pulmonary medicine
As part of our region's premier academic medical center, we treat the full spectrum of pulmonary conditions.
Our specialists have deep experience diagnosing and treating common and rare pulmonary conditions including:
Chronic bronchitis
Chronic cough
Chronic obstructive pulmonary disease
Emphysema
General pulmonary concerns
Pneumonia
Primary ciliary dyskinesia
Pulmonary fibrosis
Sarcoidosis
Shortness of breath
Our role in critical care
As a key part of the critical care team, our specialists provide expert care for hospitalized patients facing complex, life-threatening conditions. We treat many of the region's sickest patients. We often help extend lives and improve the quality of life for people with very severe illnesses.
The level of care we provide critically ill patients sets our health system apart from community hospitals. Many hospitals transfer their sickest patients to our specialized intensive care units. There, highly skilled nurses and intensivists provide 24/7 care.
According to medical studies, this staffing model improves the quality of care and reduces the risk of medical errors. Statistics show patients spend fewer days in the ICU and are discharged from the hospital sooner.
Our critical care team brings broad and deep experience patients need to achieve the best possible outcomes.
Unparalleled subspecialty care
The focus of our dedicated subspecialists ensures our team's knowledge and experience with complex pulmonary conditions are second to none.
Our collaborative, interdisciplinary care model elevates the quality of care we provide for these conditions and many others, including general pulmonary conditions and concerns. Our specialists and subspecialists come together to determine precise diagnoses and personalized treatment plans patient by patient. We offer specialty tests not widely available – such as sweat/chloride testing, nasal/nitric oxide testing and much more – along with detailed and reliable interpretation of results to ensure relevant, effective pulmonary care.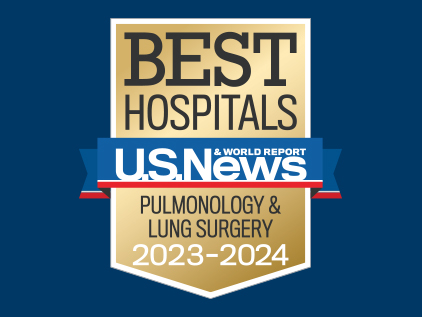 We believe patients come first
We start by putting patients first and it shows. Our program ranked No. 30 among the nation's best in U.S. News & World Report's Best Hospitals 2023-24. Rankings are based on measurable achievements in quality, safety, nursing excellence and more.
Read about this honor
Procedures
We perform a diverse range of pulmonary and critical care procedures including:
Advanced testing
Imaging (V/Q lung scans, CT chest scans and X-rays)
Interventional pulmonology care
Intrabronchial ultrasound
Low-dose CAT scan screening
Lung cancer screening
Lymph node biopsy
Nasal/nitric oxide testing
Pulmonary function tests
Radial EBUS
Sweat/chloride testing
Zephyr® endobronchial valve for emphysema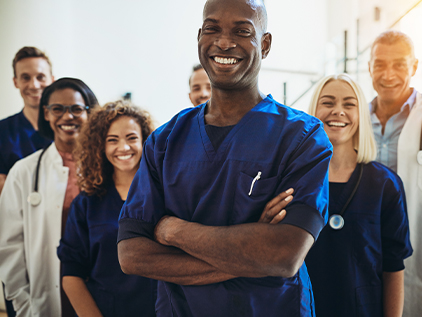 Find a doctor
Doctors at The University of Kansas Health System are care providers and researchers at the forefront of new medical discoveries. From primary care to complex conditions, we offer hundreds of specialists.
Find a doctor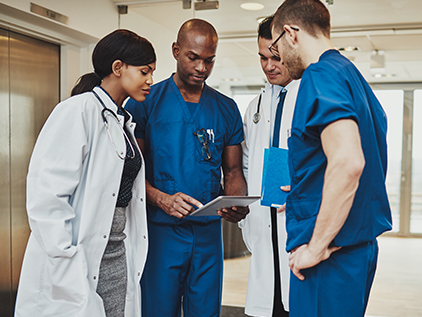 Leading research and clinical trials
As part of one of the nation's premier academic medical centers, our care providers are committed to research and scientific discovery through the University of Kansas Medical Center. We can often include our patients in potentially lifesaving clinical trials and treatment options not available anywhere else.
Our Research