Skip Navigation
Burn and Wound Care Surgery
Burn Prevention
By taking steps to prevent fire and exposure to flame, you can reduce the risk and impact of burn injuries. According to the American Burn Association, the 3 leading causes of fire deaths are smoking materials, heating and cooking. The 3 leading causes of burns that result in injury are: fire-flames, scalds, electrical and chemical.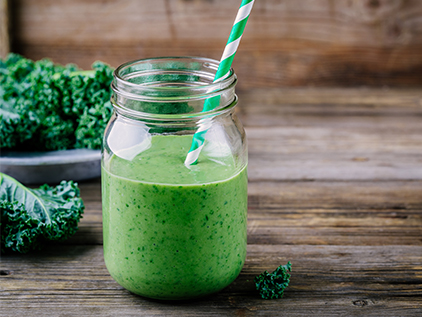 Subscribe to BeWell Connection
Each month, you'll get timely health news and information, including seasonal health topics and delicious recipes. Sign up today.
Subscribe Today
Fire prevention
To decrease the risk of burn injuries from household fires, follow these ABA recommendations:
Install smoke alarms on each level of your home and outside each sleeping area.
Test smoke alarms each month.
Develop a realistic escape plan with 2 exits for each room.Designate a meeting place that is a safe distance from the house. Keep all exits clear.
Set hot water heaters at 120 degrees F or lower.
Cook on back burners when possible.
Point all pot handles away from edges.
Coil appliance cords away from counter edges.
When frying foods, have the appropriate lid size nearby. If fire occurs, slide the lid onto the pan to smother the fire. Never carry a flaming pan to the sink or outside.
Insist on no smoking in your home. Misuse of smoking materials is the No. 1 cause of fatal home fires for older adults.
Never smoke near an oxygen source.
Never smoke where you sleep.
If you use oxygen, stay at least 5 feet away from flame sources such as gas stoves, candles and lighted fireplaces.
If you use oxygen, place a sign that says so on your front door. Do not smoke or allow others to smoke in your home.
Check electric blankets for cracks or breaks in wiring, plugs and connectors.
If you use an electric heating pad, use a timer switch so it shuts off automatically or choose a product with a built-in sensor and automatic shut-off.
Keep all combustibles, such as clothing, curtains and paper, at least 3 feet away from space heaters, fireplaces, candles and any other sources of fire or flame.
Place a safety decal (available from your local fire department) on bedroom windows. This decal aids in rescue efforts.
Learn more about fire safety and burn prevention tips.
Scald prevention
To decrease the risk of scald injuries, follow these ABA recommendations:
Set hot water heaters at 120 degrees F and install an anti-scald device.
Store clothing irons, hair curlers and curling irons out of the reach of children, and coil cords away from counter edges.
Store containers of hot liquid far from counter edges to prevent children from pulling them onto themselves.
Never drink or carry hot liquids while holding or carrying a child. Quick motions, such as reaching or grabbing, may cause the hot liquid to spill.
Cook on the back burner when possible.
Point all pots and handles away from stove edges.
Remember, children can pull tablecloths, resulting in hot spills that can burn or scald.
Test water temperature before placing children in the tub. If the water is hot to the touch, then it is too hot for children.
Never leave unattended children in the bathroom or kitchen.
Keep children away from space heaters, floor furnaces and fireplace glass. Gas fireplace glass doors are at ground level and easily accessible. The glass temperature can be as hot as 500 degrees.
Place plastic plugs in electrical outlets. Inserting a fork, key or other metal object into an outlet could result in an electrical burn. Keep electrical cords and wires out of the way so children do not chew on them. Replace damaged, brittle or frayed electrical cords.
Children and firesetting
If your child is unusually fascinated with fire, sets fires deliberately or experiments with fire, seek professional help. Contact your local fire department for assistance with prevention information and to learn about programs available for juvenile firesetters.
Family burn prevention
An important step in burn prevention is having an action plan in case of a fire. Create a home fire plan and talk to your children about what they should do. Know how to escape, where to meet if a fire occurs and where to locate fire extinguishers.
Be aware of summer burn hazards
Summer is an especially busy time for the region's only nationally verified Level I Trauma Center. Seasonal burn hazards include more than fireworks and sunburn, warn the professionals at the Gene and Barbara Burnett Burn Center at The University of Kansas Hospital.
Grills and fire pits are just as dangerous – especially when people carelessly use gasoline or similar accelerants.
"What most people don't realize about gasoline is that the vapor is tremendously flammable," says plastic surgery and burn specialist Richard Korentager, MD.
Campfires and brushfires add to the danger. So whether you're grilling burgers or roasting marshmallows, a bit of prevention goes a long way.
Tips for using a barbecue grill
Keep matches and lighters out of the reach of children.
Have at least a 3-foot "no-zone" around the grill for children and pets.
Make sure coals are completely extinguished and cooled before disposal.
Never use gasoline or kerosene to make the grill fire bigger.
Never apply lighter fluid to hot or warm coals.
Make sure the grill is outdoors, away from houses, garages or decks.
Use insulated, fire-retardant mitts and long-handled tools.
Keep a fire extinguisher nearby.
Tips for campfires and fire pits
Build campfires in a designated fire pit, and never leave the fire unattended.
Supervise children and pets at all times around a campfire.
Establish at least a 5-foot "no zone" around the campfire.
Remember that coals and embers can remain hot enough to burn you after many hours, especially if they're buried.
Additional resources
Visit the CDC for more information about preventing fire and burn injuries.
Use these resources to learn more about fire prevention.
25 questions to ask before signing a rental agreement!
Learn about smoke alarms
FEMA Fire Prevention and Public Education
Related links