Skip Navigation
When cataracts interfere with your day-to-day activities, your doctor may recommend surgery. That is because the only way to remove a cataract is through surgery. Your lens is replaced with an artificial intraocular lens (IOL).
Many patients also explore artificial lens options to reduce their need for glasses and contact lenses.
Artificial lens placement is a common outpatient procedure. You're awake when it is performed, and you can go home about 30 minutes after surgery. The University of Kansas Health System Eye Center comprehensive eye care team can help you understand which lens option is best to meet your individual goals.
What is an artificial lens?
An artificial intraocular lens is made of silicone, acrylic or other plastics and coated with material to protect your eye from UV rays. It replaces the natural lens in your eye. These lenses have different focusing power. Yours will be customized based on the length and curve of your eye.
Our care team offers all of today's most current lens options as described by the American Academy of Ophthalmology:
Monofocal lenses
These lenses are designed to provide the best possible vision at one distance. Most people who choose monofocals have their lenses set for distance vision and use reading glasses for near-vision tasks.
Multifocal intraocular lenses
Multifocal lenses have multiple corrective zones built into the lens (much like bifocal or trifocal eyeglasses). This allows you to see both near and far objects. In addition, some multifocals may also correct intermediate vision.
Extended depth-of-focus (EDOF) lenses
EDOF lenses have only 1 corrective zone, but this zone is stretched to allow distance and intermediate vision.
Accommodative lenses
These lenses can also correct vision at all distances, but the lens uses the natural movements of your eye's muscles to change focus.
Toric lenses
Toric lenses have extra built-in correction for astigmatism.
Choosing the right lens
Your doctor will help you decide which lens is right for you. The choice often depends on your lifestyle, goals, specific health situation and budget.
For example, if you have glaucoma, macular eye degeneration or another eye disease, you may not be a candidate for multifocal or EDOF lenses. These types let in less light and can have negative impacts on your eye condition.
If you use glasses for near-sighted activities like reading or using a computer, you may be able to choose from a variety of lenses. If you frequently drive at night, you might need to consider whether glare, halo effects or loss of contrast with a multifocal or EDOF lens will negatively affect you. Finally, if you need correction for both near and far sight, you might be able to explore a blended vision technique – where one monofocal lens is set for distance vision and the other is set for near vision.
Monofocal lenses are commonly covered by Medicare and most insurance plans. Other lens options may be labeled "premium" and not fully covered by insurance. We offer all forms of payment including health savings accounts and CommerceCare™ – a fast and flexible extended financing solution.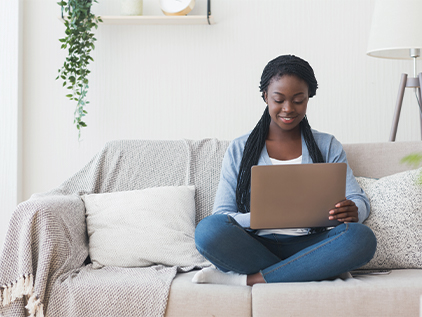 Convenient payments with CommerceCare™
Commerce Bank has partnered with The University of Kansas Health System to bring you CommerceCare™, a fast, flexible and patient-friendly extended financing solution. With CommerceCare™, you can get many of the elective care services you want now and pay over time. CommerceCare™ offers two convenient plans so you can choose the option that works best for you.
Apply now
Who can have artificial lenses?
Most people who have cataracts will be candidates for artificial lens surgery. However, if you have glaucoma, macular degeneration or other eye diseases, you will need to consult with your doctor about the best options. Additionally, if you are in poor health, have a detached retina or have an eye infection, you may not be able to have surgery.
How do artificial lenses work?
A lens that has been clouded is surgically replaced with a clear artificial one. This corrects vision problems caused by conditions like cataracts.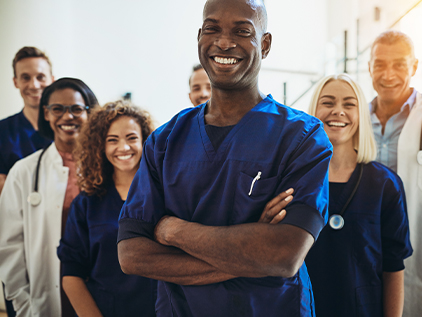 Find a doctor
Doctors at The University of Kansas Health System are care providers and researchers at the forefront of new medical discoveries. From primary care to complex conditions, we offer hundreds of specialists.
Find a doctor
Benefits and risks of artificial lens surgery
The biggest benefit of surgery is improving the clarity of your vision. After surgery, your vision should be sharper, colors may appear more vibrant, and you're less likely to need glasses for specific purposes (like reading, driving or using a computer). Furthermore, better vision can have a positive effect on your overall health. You may be less likely to fall, and studies show that treating cataracts may reduce your risk of dementia.
However, any surgery does come with risks. Following surgery, you could experience:
Eye infection
Bleeding or swelling
Detached retina
Posterior capsular opacification (PCO): This is where your vision is cloudy or blurry for a prolonged time. PCO may not occur for months or years and is easily treatable.
Seeing halos, glares or dark shadows
Pain that doesn't improve with medication
What happens during surgery?
To begin the procedure, your eye will be numbed with eye drops or an injection. Your surgeon will make small cuts using a blade or laser near your cornea. Once they can access your lens that has a cataract, they will break it up and remove it.
Then the artificial lens will be inserted using the same incision. The cut is self-sealing, so there will likely not be any stitches needed. After surgery, you will wear a shield over your eye to protect the area.
For postsurgery treatment, you will need to be gentle with the area and apply eye drops.
Why choose us for cataract surgery?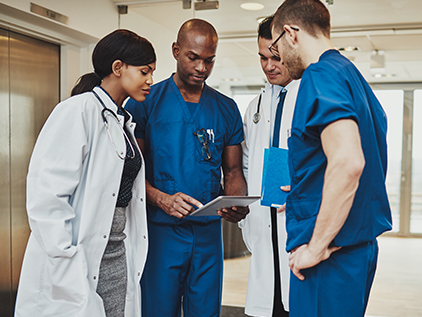 Leading research and clinical trials
As part of one of the nation's premier academic medical centers, our care providers are committed to research and scientific discovery through the University of Kansas Medical Center. We can often include our patients in potentially lifesaving clinical trials and treatment options not available anywhere else.
Our Research

Still the best
Our hospital continues to rank as the best in Kansas City and in Kansas according to U.S. News & World Report.

Magnet-recognized
The University of Kansas Hospital has been designated a Magnet® facility by the American Nurses Credentialing Center since 2006.

Respect for all people
Named a leader in LGBTQ+ Healthcare Equality by the Human Rights Campaign.