Skip Navigation
Dialysis Shunt Graft Catheter
Dialysis Shunt Graft Catheter
Dialysis (also known as hemodialysis) is a common treatment for those experiencing chronic kidney disease. When kidney failure occurs, regular dialysis treatments can mean the difference between life and death. Before regular dialysis treatments can begin, doctors must create an access point.
Hemodialysis access is the preparatory surgery that allows a dialysis machine full access to the vascular system in place of the failed kidney, and a shunt graft catheter is part of that process. The experts at The University of Kansas Health System in Kansas City offer multiple procedures to provide vascular access for dialysis.
What is a dialysis shunt graft catheter?
A dialysis shunt graft catheter aids the connection from a hemodialysis access point to a major artery. Hemodialysis refers to the mechanical treatment of blood to clean it of impurities and excess fluids when the body's kidneys aren't working properly. Because dialysis requires blood to be regularly cycled through an external machine for treatment, access to a vein is needed.
There are 3 different types of dialysis access that doctors can use to create this entry point:
Arteriovenous (AV) fistula
Arteriovenous (AV) graft
Venous catheter
Each of these 3 types of hemodialysis access are created to tap into a major artery through a vein. A shunt graft makes this connection. This allows the safe and repeated connection between the vascular system and the dialysis machine.
Who can have a dialysis shunt graft catheter?
People who are living with kidney disease or kidney failure typically require hemodialysis, which in turn requires access. Although they can be left in place as long as necessary, dialysis catheters are designed to be temporary.
How does hemodialysis access work?
During hemodialysis, the blood is cleaned by a machine called a dialyzer. This machine takes the blood from the body, filters it and then puts it back. The dialyzer needs to be able to pump the blood out of and back into the body on a regular basis, which means physical access to an artery is needed.
Access, including the use of a dialysis shunt graft catheter, is typically placed several weeks or months prior to starting dialysis. This allows for enough time to heal and become used to the change.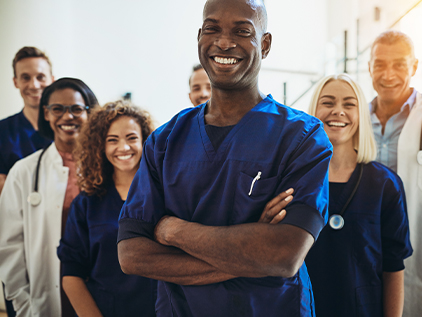 Find a doctor
Doctors at The University of Kansas Health System are care providers and researchers at the forefront of new medical discoveries. From primary care to complex conditions, we offer hundreds of specialists.
Find a doctor
Benefits and risks of a dialysis shunt graft catheter
Hemodialysis is a medically necessary procedure for anyone with advanced kidney disease or kidney failure. If the kidneys cannot remove wastes from your system, the body will start shutting down.
Dialysis catheter complications are most often related to poor flow rates, and less often related to infection and thrombosis (blood clots clogging the catheter). Half of the catheters placed will no longer work after 6 months, and more than 90% will stop working by 1 year. Ideally, placing an AV shunt along with a dialysis catheter, and discontinuing the catheter as soon as possible reduces these complications.
What happens during hemodialysis access?
When meeting with your surgeon, a vein mapping is typically performed the same day as the office appointment. A vein mapping is a detailed ultrasound of both arms measuring the veins and arteries.
This information helps the surgeon determine which type of dialysis access is best based on the placement of the access and your anatomy. Once your physician has decided the best plan of care, surgery can be scheduled.
As with most treatment plans, the type of access chosen will depend on the urgency and severity of your kidney failure.

Still the best
Our hospital continues to rank as the best in Kansas City and in Kansas according to U.S. News & World Report.

Magnet-recognized
The University of Kansas Hospital has been designated a Magnet® facility by the American Nurses Credentialing Center since 2006.

Respect for all people
Named a leader in LGBTQ+ Healthcare Equality by the Human Rights Campaign.